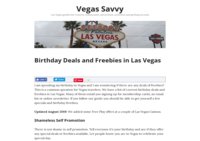 The Vegas Savvy Blog is dedicated to providing helpful tips and reviews to make your Vegas vacation a great one. Looks for articles on restaurants and dining, hotels, attractions and activities, getting around, The Strip and Fremont St.
---
Hop-on, Hop-off for unique close-up experiences of Cape Town & Peninsula! Two fascinating tours at your own pace, in ultra-modern double-decker buses.
---
My experiences, musings, and wanderings within the wonderful city of Madrid, and beyond.
---
Along Came An Elephant follows the adventures of travel couple Marlo & Kristof. By thinking out of the box when it comes to destinations and smart planning, it becomes possible for them to travel long distances for short periods of time! Check out their blog for super cool stories and insights about the world and how to see it all, one short trip at a time.
---
---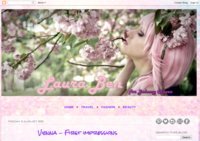 Laura Elisa Ben is a personal blog about my travel adventures and my love for history, art and fashion
---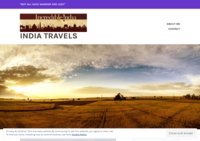 This blog is about my journey back to my home after spending an year in Canada and about the various places I visited and explored back home. It showcases my travel experiences in India to which you all will be able to relate. It also talks about the various emotions one has who is living away from home. I have decided now that I am going to travel each and every corner of India and thus my blog can help you decide which places you want to visit according to your taste.
---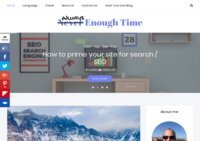 For years I didn't travel, there was always something that got in the way. Something needed paid or work needed done or... the excuses were endless. But I came to realize that they were just excuses. There is always enough time if you really want to.
I am not the type of person who will give up work and travel the world. The truth is I (mostly) like my life and where I live. The blog is focused on making the most of your time while you are on holiday and getting some insight into the things you can do while there.
---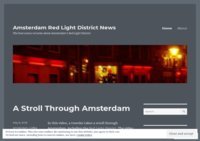 ---