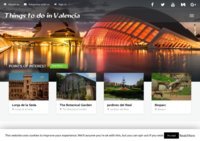 ---
The Design Tourist covers the latest trends in design and home decor and design-inspired travel for authentic experiences that connect with local culture, craft and cuisine.
---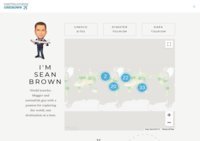 Meet Sean Brown, travel blogger, photographer, and author of DESTINATIONS UNKNOWN - a travel blog featuring dark tourism, disaster tourism, wildlife, nature and UNESCO sites.
---
Travel and photography Blog from Germany in English language
---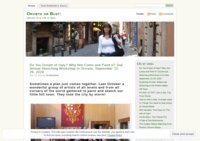 ---
---
---
CancerRoadTrip provides an insightful, funny look at one woman who sold everything to go travel. Did I mention she has cancer? Follow the adventure.
---
Cancun Airport Hotel Shuttle by eTransfers is an agency that has dedicated itself to offering the best transfers from the airport to your destination and back with unparalleled service and the most competitive rates in the market, plus the comfort that you and your companions deserve.
Don't think about it anymore, travel safely, and practically to your destination with the most reliable Cancun Airport Transportation service in the sector.
With Airport Hotel Shuttle, you will not have to worry about your safety during your trips and road tours, because, with us, you can get the service you always wanted at a spectacular price with the advantages and discounts that no other place offers.
---
---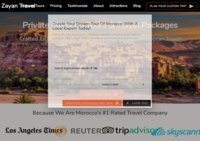 Zayan Travel is made up of accomplished local experts who know Morocco best. We have more on-the-ground knowledge than any other tour company. If experience matters most, then we stand above the rest. We pride ourselves in being a local, sustainable, and responsible Moroccan tour operator. We'd like to invite you to travel to Morocco for an experience you'll always treasure!
---
A travel blog with experience in Europe, the U.S., and the Middle East!
---
Anything and everything to do with the Maldives.
---
I'm opening up the overstuffed suitcase of my travels, and sharing my best photographs and captivating captions of destinations in the U.S. and Central America.
Sharon's Paws Create avian skies, beautiful beasts, sandy beaches, verdant vistas and even the sun and stars. It's my travel log. Come and walk in the sand with me...
---
Travel planning expert, creating and sharing fabulous trip itineraries to inspire others to travel more independently.
---
---
thewelltravelledman is designed to inspire and motivate fellow humans to explore the world.
The articles are our memories and reviews of the places we explored, enjoyed, and loathed over the last few years, featuring original photography and video.
www.thewelltravelledman.com
www.instagram.com/thewelltravelledman
---
---
Travel site and blog aimed at mature independent travellers who like to arrange their own holidays. The site describes and is based on our own travel experiences.
---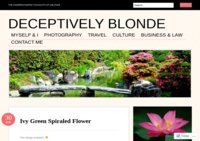 Meandering thoughts of a wandering blonde abroad in Asia. Updates about all sorts of fun and interesting findings including: travel, history, culture, art, law, business, fashion, cooking, and more.
---
---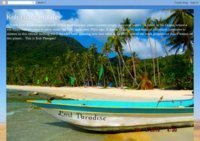 ---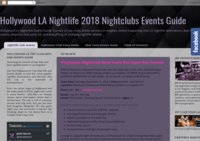 Hollywood LA Nightclub Events Guide: Current LA top clubs, bottle service Los Angeles, events happening now LA nightlife destinations, best Hollywood club events, where to club party LA, and everything LA clubbing nightlife related.
---
---
Travel blog focused on lessons learned travelling. The blog focuses less on the destination and landmarks and more on the journey itself. Posts aim to provide, besides travel stories, lessons, advice, tips and travel inspired literature.
---
WANT TO FLY · The best guides for passionate travelers. Follow the authors of WILL TO FLY through this blog. These are real and personal posts with an informal but professional style. A growing online magazine for those who love the world, for those who want to travel, to learn about new places. Articles, travel guides and useful tips on travel destinations around the world. The best posts are "one day Will To Fly", which allows you to visit the best places in a day and find the best things to do.
We all dream of being able to travel freely around the world, relax and see new things. Cities of art, museums, restaurants, cathedrals, enchanted landscapes. With Will To Fly you can.
Even now from your device you will still be happy to investigate your goals.
Our expert writers travel the world to offer you unique and inspirational information, new destinations, travel ideas, tips and wonderful photos.
---
---
We're John and Cory, high school sweethearts from a small town in Mississippi. After college, we got married and together found a love for adventure and travel. We started Let's Find Fun to inspire everyday people, like us, to travel the world.
We believe you can find fun regardless of your location, budget, and time. We are always looking for a new restaurant, seeing another national park, finding hidden gems, and experiencing tourist spots!
---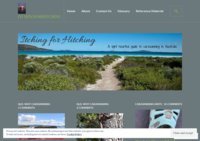 ---
Travel reviews, news, travel tips and travel blog by real travel experts and professional travel agents from around the world.
---