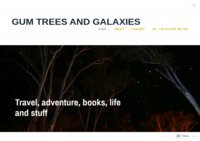 Blog about teardrop adventure in Australia. Travel photography, books and life
---
An in-depth, travel guide to Boston Massachusetts, with articles and guides on its local attractions, history, arts and culture, insider tips, events, dining spots, nightlife, sports, and more.
---
---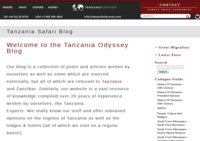 Detailed Tanzania Safari Blog including Zanzibar holiday info
---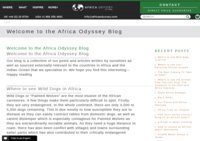 Blog from all the Lodges in Africa and the Indian Ocean
---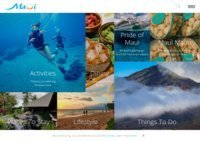 Discover Maui and get insider tips from this side of Hawaii. Everything from fun activities, shopping, nightlife, restaurants is covered along with the best this vacation paradise has to offer.
---
---
Ideas and activities for hen weekends
---
Travel Tips, Road Trips, Pet Travel and Adventure
---
Tanama Tales is a travel blog that speaks bliss through written words, sprinkled with travel stories and food adventures.
---
A life less stationary; a travel blog for working nomads.
---
A travel blog for those wanting to get started with house sitting or need to book us for a house sitting job!
---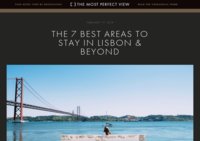 ---
A lifestyle blog focusing on our travel, entertainment, tech, Disney and lifestyle topics in general.
---
---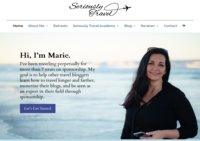 ---
---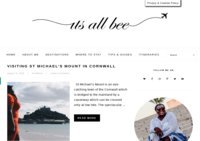 Need travel tips? Then look no further than ItsAllbee. Bianca shares travel tips on her travel blog; a gateway to all those that want to see the world, whether in heels or hiking boots. From London To Paris and from Cape Town to Cairo. Experiencing travel from luxury hotels, hostels to exploring in a campervan in places like Iceland.
---
Michael Tyler archives the thoughts and experiences of a former teacher and web developer who has now decided to drift through life on his boat along the waterways of England.
Initially, the blog was created in 2004 to increase the web presence of his other site Lonelyplanetexchange, to continue traveling and to give updates on the field of aviation.
Today, it chronicles the work he's done on his boat, the places he's visited around the world, and his thoughts on the media, the New World Order, and his discontinued teaching career. Find commentaries, photos, and unique articles, such as the updated Conspiracy List of Dead Bankers and Getting Google Play to Work in China.
---
---
A Seattle-area Mom writes about her family travels and shares tips on how to go on adventures with babies, toddlers, and preschoolers.
---
Rent luxury and sports cars in Europe with Lurento. Available in Italy, Spain, Germany, Monaco, Switzerland, Austria.
---
---
---
---
---
This blog is for all those visiting Ibiza especially if you are a family or of the slightly older persuasion who wish to enjoy the island and not necessarily the partying, although we do mention Ibiza's wild side from time to time.
---
---
A local's blog about everything and anything involving the city of Barcelona (BCN), from a tapas tour to a trip to the Basílica de la Sagrada Familia. See what other people have to say about this breathtaking and historic city through the Perfect Days features which detail their encounters with the place and people.
---
---