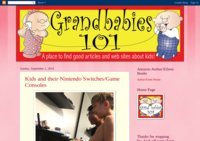 Grandbabies 101 is filled with ideas, recipes, crafts and other websites about our kidlets and grandbabies.
---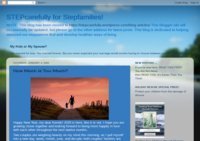 Advice, suggestions, cringe-worthy tales, and the understanding fellowship of other stepfamilies who've been there and done that.
---
Thinking About Thoughts is a blog wholly focused on promoting mental health among our children. If you're seeking guidance on how to help your kids manage stress and regulate thoughts and emotions, the writer who is a former teacher and guidance counselor offers valuable insights on his blog.
By putting out there essential understandings and statistics relating to those issues, Thinking About Thoughts equips parents of kids with overthinking and control issues and other mental health problems with the right tools to help them.
---
Faith-based mental health + wellness blog aiming to assist parents, especially mothers, rebuild their lives. The articles address related issues and offer tips and tools to help parents achieve mental wellness.
---