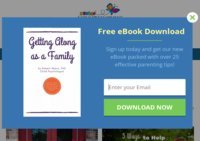 Parenting Today is a blog that uses parenting experts and child psychologists as contributors. Gain wisdom and confidence as you read up on science-backed articles that provide practical solutions to raising healthy, well-adjusted, and independent kids.
Its 2 million visitors per year can glean insights from its expert articles on how to teach valuable life skills at different stages of development, build kids' confidence, make different family setups work, and reduce parental burnout, and more.
On the blog, you'll also find craft ideas, suggestions for fun activities for kids and the whole family.
---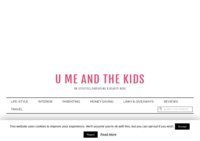 U, Me and the Kids by UK mom Rachel Hirst is a lifestyle, beauty, and parenting blog all in one.
If you're looking for fun things to keep kids entertained, the blog offers several suggestions as well as reviews on movies, recreational games, educational toys, and family-friendly places to go both at home and abroad. Some of these posts even come with links and giveaways.
Moms will also enjoy reading articles about home decorating, money-saving tips, fashion, and beauty.
---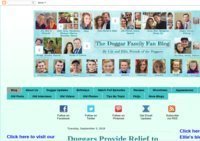 On the Duggar Family Blog, you will find oodles of information about Jim Bob and Michelle Duggar and their nineteen delightful kids; including news updates, recipes, and episode times and summaries of TLC's "19 Kids and Counting."
---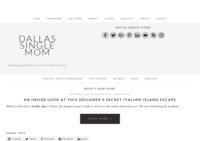 Dallas Single Mom is a blog by lifestyle expert and executive coach, Teia Blackshear Collier. With her background in education and public policy, the publisher offers encouragement to readers to live their best life.
On the blog, you'll find curated content on single and preemie parenting, budgeting, career, and self-care, as well as advice on dating, divorce, lifestyle management, and travel.
If you're looking not just to survive single parenthood, this blog is an excellent resource for you to thrive in your situation. Don't be surprised to find restaurant recommendations, fashion tips, and more on the blog!
---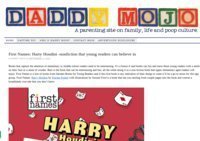 Daddy Mojo is a blog about parenting from the perspective of Trey Burley, a stay at home dad.
---
In-the-Know Mom is a fun blog by Sarah Husvar, a clean-eating, adventurous, homeschooling California mom. All of this is evident in the blog's content, which is a delightful mix of reflections on parenting and homeschooling, activity and travel recommendations, checklists of things-to-bring outdoors, and some plant-based recipes. With pictures accompanying each entry, you'll catch a glimpse of the life of a homeschooling mom with two kids.
If you're into clean-eating or curious about their choice of homeschooling method (which is a mix of online school and roadschooling), In-the-Know Mom offers an inspiring resource.
---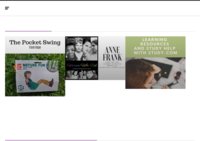 Curious about natural and conscious parenting? Let Diary of a First Child by Luschka, a mom of two girls, show you what this is!
Started when the author was pregnant with her first child, it shares novel concepts she's discovered, such as home birth, attachment parenting, gentle discipline, and baby-led weaning.
Also, take a peek at how this
family from the Isle of Wright roll with a homeschooling curriculum—or, as they prefer to call it 'home educating'. Browse through some printables, booklets, lapbooks, project and activity ideas, and more.
---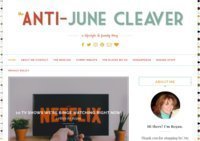 The Anti-June Cleaver is a blog that has evolved with its founder and publisher Regan.
Originally started as a hobby, it helped her figure out what she wanted to do after having been laid off from a corporate health insurance job. It served as her repository for topics related to babywearing, breastfeeding, cloth diapers, and eco-conscious living.
She shares plenty of info about raising boys with her husband in Central Massachusetts. Check out her entries on family-friendly travels, suggestions for fun activities to do in and out of New England, crafts for kids and adults, and favorite recipes.
---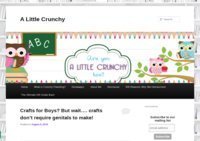 Little Crunchy is loaded with fun and earth friendly parenting information which includes baby care, holistic medicine, homeschooling, organic alternatives, nature, learning, sustainable living, and more. Parenting Blog. Mommy Blog.
---
Shifting The Focus Back To Parents is like your go-to parent for advice. The blog answers common concerns such as hair loss during pregnancy and how to involve your kids in doing housework. There are even easy-to-digest infographics for parenting styles, hypnobirthing, and the like.
The articles are well-organized according to stages, from conception to teenage years. And if you need something specifically for moms, parents, or the family, there are categories for that, too.
You can also find buyers' guides and reviews for the home, the kids, and the parents.
---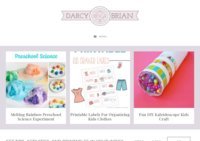 Darcy and Brian is a blog for parents who like to keep their kids busy and entertained. It offers free, downloadable printables for almost everything. Find game cards for classic games such as charades and Pictionary, coloring pages, activity calendars, lunch box notes, and more. It also provides all sorts of recommendations for picture books, game boards, and educational websites.
And if you're running low on creative juices or energy, Darcy and Brian has got you covered. It even has a category for easy dinner recipes and colorful treats that kids will love.
The blog also gets serious by tackling tough parenting issues such as sexuality, race and privilege, good sportsmanship, and self-care, among other topics.
---
Ohayo Okasan, which means "Morning Mom!" in Japanese, is a blog by Kisa, a mom of five kids and nine cats. No, she's not Japanese, but she does like learning about other cultures!
This 'cluttered little corner of the web', as she calls it, is home to her many interests, from crafting and baking to sewing and fixing broken things (including real cars and game consoles).
Having been around since 2012, Ohayo Okasan is home to hundreds—if not thousands—of articles on parenting, family travels, health and beauty, recipes, DIY, pets, blogging tips, gift guides, and product reviews.
---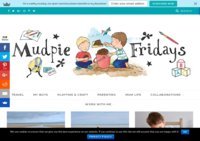 Mudpie Fridays is the parenting and travel blog of UK mom Clare. She and her husband aspire to ignite in their two boys the desire to learn about and understand different people and cultures.
Join them in their adventures both in the UK and overseas. Find inspiration, too, from over 300 entries of quick and easy activities they do with their kids on Fridays. Perfect for career parents looking to balance family life and raising a family!
Aside from the parenting tips, playtime and craft ideas, and the like, you'll also find comfort and guidance from Clare's personal accounts on Antiphospholipid Syndrome or Sticky Blood and experience with multiple miscarriages.
---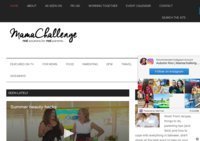 Mama Challenge is a blog that seeks to offer 'real solutions for real parents.' Through her parenting articles, the writer Autumn Rose gives you the chance to delve into her experiments with radical solutions, be guided on what baby gear or child products to buy, and more.
And with the North Texas mom's career built on PR and social media, her blog naturally offers a wealth of information on family-friendly places to go in DFW, new restaurants in the area to try, and some giveaways for products and services.
Moms will also find something specifically for them such as tips on how to do their makeup in five minutes and some R&R recommendations, and more.
---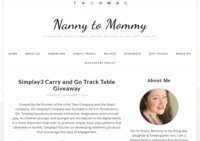 Former Nanny turned Frugal Mom, learning how to take care of my OWN family, one day at a time.
---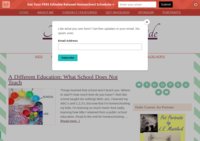 Encouraging moms to follow their natural parenting instincts, including alternative education, homeschooling activities, and incorporating more art and nature in family life. Also, clean eating, gluten free recipes and green living tips.
---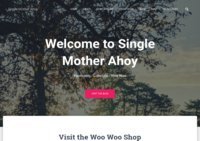 Single Mother Ahoy is a lifestyle, woo woo, and parenting blog in one by Vicky Charles. It talks about her musings on life, particularly on being a single parent and on raising a well-adjusted kid through gentle parenting. You'll also find articles related to child counseling, self-care, self-development, and more. And with the author being on what she calls a 'woo-woo' path, the blog provides unique insights into parenthood such as seeing your kid as someone to teach you patience and compassion. If you enjoy card readings, there are also some entries related to that on the blog.
---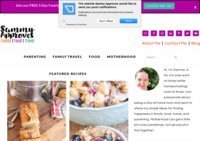 Sammy Approves is the digital platform of a homeschooling mom from Southern California.
Aspiring to support other parents in their journey, the stay-at-home mom offers simple and stress-free solutions to care for the family and run the household while homeschooling the kids. Learn about the life skills children should possess at different stages, positive parenting strategies, homeschooling resources, budgeting and work-from-home tips, delicious recipes, and more.
Join them as they explore California and Utah, among other destinations.
---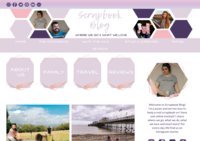 Scrapbook Blog, formerly Belle du Brighton, serves as the digital scrapbook of UK mom, Lauren. Originally dedicated to fashion and beauty topics, it now covers travel, food, and interiors. And true to its name, it has also evolved into a repository of memories of their family's adventures.
Check out what the family has been up to through the weekly diary entries, monthly fave and photo picks, everyday-us stories, their trips, and travel goals. Like any mom, Lauren adores and likes to share about her kids--their activities, the books they're reading, their outfits and toys.
---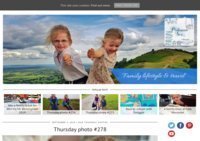 Plutonium Sox serves as the digital archive of Natalie Ray. She is a freelance writer, wild swimmer, and runner living in rural Worcestershire with her equally outdoor-loving husband, two girls, and pets. Explore with her as their family leads an active lifestyle spent outdoors, veganism, ethical purchasing, and more.
Here, you can join their local explorations, trips to other countries in Europe, and further travels abroad; glean ideas on the varied things you can do in the West Midlands; learn more about preparing green culinary delights that kids and adults will love; and see how ethical purchasing works at the home level.
---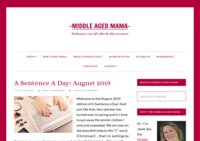 Australian blog by a middle aged mama, learning to fashion a new life after the kids are all grown up!
---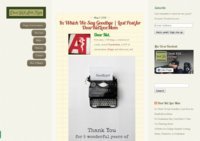 Dear Kid, Love Mom is a blog of a mom purportedly writing to her kids in college. Hence, the title. It is said to be inspired by a story in the paper about a man who wrote his college children an email every day while they were at school.
Parents dealing with an empty nest will find solace in the posts, which are actually about random subjects. Be pleasantly amused with or distracted by tales of unauthorized wild animals living in the house, accounts of visits to the eye doctor, some jokes and interesting trivia, house rules for kids coming back home from college, and more.
---
Mommy on the Money is run by The Right-On Mom, a blogger who tries to be "right on the money". It features blog money making, DIY projects, parenting tips, shopping, travel, and vegan cooking.
---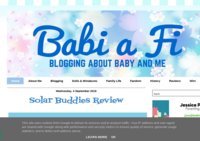 Babi a Fi, which is Welsh for 'Baby and Me,' is the lifestyle and parenting blog of UK mom Jessica Powell.
Her varied interests are naturally reflected in her blog. The parenting part of which is a mix of reflections on parenthood, tips on frugal living, product reviews, informative pieces on places to go and events happening in Torfaen, gift ideas, and more.
And if you share the author's passion for dolls, history, politics, and fandom, you'll find interesting entries on those topics as well.
---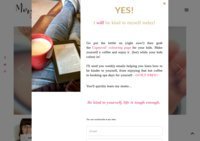 Morgan's Milieu is a blog by an ambitious woman who struggled with the idea of being a stay-at-home mom. Having been there herself, Morgan Prince aims to give parents in similar circumstances support so that they can ease into their new roles better.
The mom of two writes about a wide range of topics, from crafting to politics. But she is most passionate about helping stay-at-home parents appreciate the things they do to slay in their roles, so they can enjoy some me-time without the guilt.
Browse through her parenting advice, gift ideas, and self-care articles that discuss some feelings that you might be trying too hard to hide.
---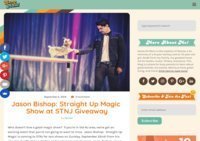 Game On Mom is a blog by a New Jersey mommy with two kids. Passionate about fun events, delicious food, and great brands, the author offers a great resource to like-minded moms and dads. Find reviews on software and electronic devices, toys and games, as well as non-GMO snacks, organic and natural products, and the like.
She also shares info on fun places she has taken the kids to, upcoming events the family will enjoy (posts usually come with a chance to win free tickets), and delicious recipes with influences from different parts of the world.
---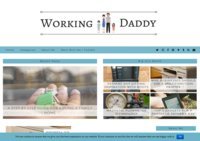 Working Daddy is the digital platform of a technical SEO specialist and hands-on dad living in the UK. Tom dispenses parenting advice especially on the topic of how to develop well-rounded and disciplined kids. Find tips on how to help kids manage their emotions, form good money habits, grow to become respectful, and more. He also offers parents practical advice for life, from beating stress to advice on running a household. As most dads, he likes to talk about tech and beer! Learn about cool gadgets, home devices, and the like. Visit his list of ales that he's tried, which come with a short description and picture for each.
---
The Parenting Journals blog features an impressive collection of serious articles on a range of topics that moms and dads will definitely find useful.
It provides science-backed viewpoints on different parenting strategies, various milk formulas, organic snacks, medicine for ADHD, vaccination, violent video games, and the like. You can also find valuable information on how to enhance your child's potential, develop healthy habits, enforce discipline, detect signs of emotional issues and cognitive problems, and more.
All these are arranged in over 15 categories and several sub-categories.
---
Curious about how a big family rolls? Mami2Five, a blog by a stay-at-home mom who raises five kids with her husband in the UK, is eager to show you just this! aving an interesting brood of spirited twins, a kid with Ehlers-Danlos syndrome (the hypermobility type), another child with colorblindness, and the youngest being non-coeliac gluten intolerant, it offers insight and inspiration to parents who find themselves in a more or less similar situation. Join this vibrant family's adventures and misadventures at home, in the garden, and around the community. Find helpful tips for the kitchen and some gluten- and dairy-free recipes.
---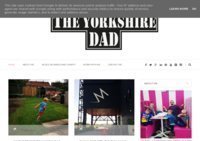 The Yorkshire Dad is the creative outlet of Karl Young, a multi-award-nominated UK blogger and married father of two boys. Begun in 2013, it serves as the hands-on dad's channel to share, learn, and grow with other parents. Join him as he sets his hand to work on their family home and garden, explore the local parks and nature trails with the gang, and tryout and review different products. Also, just like most men, he likes to talk about cars and technology--only this time, the choice is based on what works for the family.
---