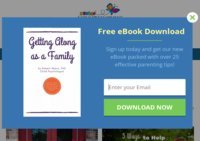 Parenting Today is a blog that uses parenting experts and child psychologists as contributors. Gain wisdom and confidence as you read up on science-backed articles that provide practical solutions to raising healthy, well-adjusted, and independent kids.
Its 2 million visitors per year can glean insights from its expert articles on how to teach valuable life skills at different stages of development, build kids' confidence, make different family setups work, and reduce parental burnout, and more.
On the blog, you'll also find craft ideas, suggestions for fun activities for kids and the whole family, but that's not all.
---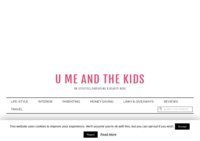 U, Me and the Kids by UK mom Rachel Hirst is a lifestyle, beauty, and parenting blog all in one.
If you're looking for fun things to keep kids entertained, the blog offers several suggestions as well as reviews on movies, recreational games, educational toys, and family-friendly places to go both at home and abroad. Some of these posts even come with links and giveaways.
Moms will also enjoy reading articles about home decorating, money-saving tips, fashion, and beauty.
---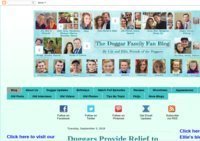 On the Duggar Family Blog, you will find oodles of information about Jim Bob and Michelle Duggar and their nineteen delightful kids; including news updates, recipes, and episode times and summaries of TLC's "19 Kids and Counting."
---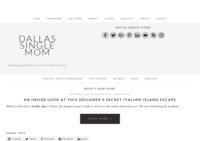 Dallas Single Mom is a blog by lifestyle expert and executive coach, Teia Blackshear Collier. With her background in education and public policy, the publisher offers encouragement to readers to live their best life.
On the blog, you'll find curated content on single and preemie parenting, budgeting, career, and self-care, as well as advice on dating, divorce, lifestyle management, and travel.
If you're looking not just to survive single parenthood, this blog is an excellent resource for you to thrive in your situation. Don't be surprised to find restaurant recommendations, fashion tips, and more on the blog!
---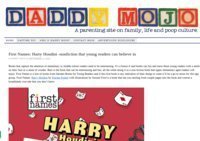 Daddy Mojo is a blog about parenting from the perspective of Trey Burley, a stay at home dad.
---
In-the-Know Mom is a fun blog by Sarah Husvar, a clean-eating, adventurous, homeschooling California mom. All of this is evident in the blog's content, which is a delightful mix of reflections on parenting and homeschooling, activity and travel recommendations, checklists of things-to-bring outdoors, and some plant-based recipes. With pictures accompanying each entry, you'll catch a glimpse of the life of a homeschooling mom with two kids.
If you're into clean-eating or curious about their choice of homeschooling method (which is a mix of online school and roadschooling), In-the-Know Mom offers an inspiring resource.
---
Shifting The Focus Back To Parents is like your go-to parent for advice. The blog answers common concerns such as hair loss during pregnancy and how to involve your kids in doing housework. There are even easy-to-digest infographics for parenting styles, hypnobirthing, and the like.
The articles are well-organized according to stages, from conception to teenage years. And if you need something specifically for moms, parents, or the family, there are categories for that, too.
You can also find buyers' guides and reviews for the home, the kids, and the parents.
---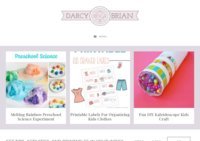 Darcy and Brian is a blog for parents who like to keep their kids busy and entertained. It offers free, downloadable printables for almost everything. Find game cards for classic games such as charades and Pictionary, coloring pages, activity calendars, lunch box notes, and more. It also provides all sorts of recommendations for picture books, game boards, and educational websites.
And if you're running low on creative juices or energy, Darcy and Brian has got you covered. It even has a category for easy dinner recipes and colorful treats that kids will love.
The blog also gets serious by tackling tough parenting issues such as sexuality, race and privilege, good sportsmanship, and self-care, among other topics.
---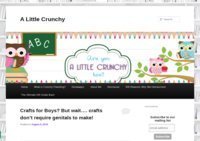 Little Crunchy is loaded with fun and earth friendly parenting information which includes baby care, holistic medicine, homeschooling, organic alternatives, nature, learning, sustainable living, and more. Parenting Blog. Mommy Blog.
---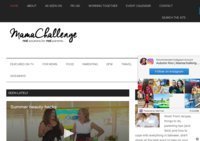 Mama Challenge is a blog that seeks to offer 'real solutions for real parents.' Through her parenting articles, the writer Autumn Rose gives you the chance to delve into her experiments with radical solutions, be guided on what baby gear or child products to buy, and more.
And with the North Texas mom's career built on PR and social media, her blog naturally offers a wealth of information on family-friendly places to go in DFW, new restaurants in the area to try, and some giveaways for products and services.
Moms will also find something specifically for them such as tips on how to do their makeup in five minutes and some R&R recommendations, and more.
---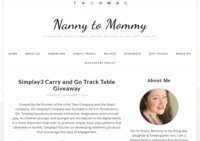 Former Nanny turned Frugal Mom, learning how to take care of my OWN family, one day at a time.
---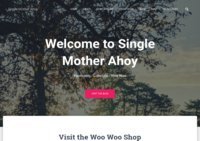 Single Mother Ahoy is a lifestyle, woo woo, and parenting blog in one by Vicky Charles. It talks about her musings on life, particularly on being a single parent and on raising a well-adjusted kid through gentle parenting. You'll also find articles related to child counseling, self-care, self-development, and more. And with the author being on what she calls a 'woo-woo' path, the blog provides unique insights into parenthood such as seeing your kid as someone to teach you patience and compassion. If you enjoy card readings, there are also some entries related to that on the blog.
---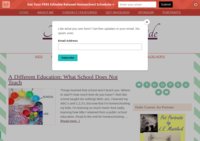 Encouraging moms to follow their natural parenting instincts, including alternative education, homeschooling activities, and incorporating more art and nature in family life. Also, clean eating, gluten free recipes and green living tips.
---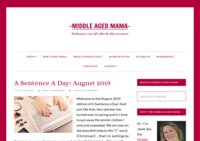 Australian blog by a middle aged mama, learning to fashion a new life after the kids are all grown up!
---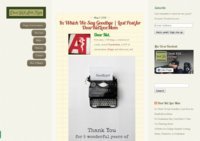 Dear Kid, Love Mom is a blog of a mom purportedly writing to her kids in college. Hence, the title. It is said to be inspired by a story in the paper about a man who wrote his college children an email every day while they were at school.
Parents dealing with an empty nest will find solace in the posts, which are actually about random subjects. Be pleasantly amused with or distracted by tales of unauthorized wild animals living in the house, accounts of visits to the eye doctor, some jokes and interesting trivia, house rules for kids coming back home from college, and more.
---
Mommy on the Money is run by The Right-On Mom, a blogger who tries to be "right on the money". It features blog money making, DIY projects, parenting tips, shopping, travel, and vegan cooking.
---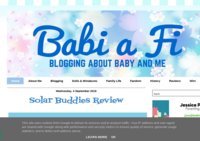 Babi a Fi, which is Welsh for 'Baby and Me,' is the lifestyle and parenting blog of UK mom Jessica Powell.
Her varied interests are naturally reflected in her blog. The parenting part of which is a mix of reflections on parenthood, tips on frugal living, product reviews, informative pieces on places to go and events happening in Torfaen, gift ideas, and more.
And if you share the author's passion for dolls, history, politics, and fandom, you'll find interesting entries on those topics as well.
---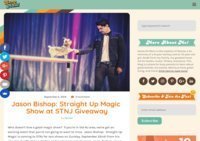 Game On Mom is a blog by a New Jersey mommy with two kids. Passionate about fun events, delicious food, and great brands, the author offers a great resource to like-minded moms and dads. Find reviews on software and electronic devices, toys and games, as well as non-GMO snacks, organic and natural products, and the like.
She also shares info on fun places she has taken the kids to, upcoming events the family will enjoy (posts usually come with a chance to win free tickets), and delicious recipes with influences from different parts of the world.
---
The Parenting Journals blog features an impressive collection of serious articles on a range of topics that moms and dads will definitely find useful.
It provides science-backed viewpoints on different parenting strategies, various milk formulas, organic snacks, medicine for ADHD, vaccination, violent video games, and the like. You can also find valuable information on how to enhance your child's potential, develop healthy habits, enforce discipline, detect signs of emotional issues and cognitive problems, and more.
All these are arranged in over 15 categories and several sub-categories.
---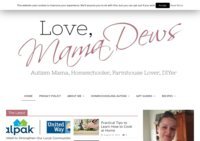 Mama Dews is the parenting blog of a Texas mom with three kids. Drawing from her experience in homeschooling her eldest son Christopher, she speaks on the topic of homeschooling a child with autism.
The blog also touches on the subject of parenting in general, with the usual tips on raising kids, exercising, self-care, budgeting, and the like. You'll also find some recipes, as well as product reviews and gift guides for the kids and parents.
The blog also contains editorials and info articles on eco-conscious living, fashion, beauty, and more.
---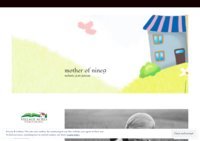 Mother of nine9 is—well, if you haven't guessed already—a blog of a mom with nine kids. Melanie Jean Juneau, who raises her kids with her husband in 'a small hobby farm,' chronicles her stories and insights on parenting with fondness, humor, and acknowledgment of the Divine.
The blog is also interspersed with reflections on the spiritual life, writing, arts and design, and care for the environment. If you're looking for a kindred spirit or just for some light and fun posts, Mother of nine9 is a delightful source of positivity and inspiration.
---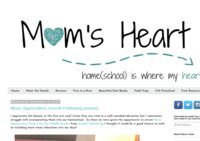 Mom's Heart is a blog by a mom of four kids, who likes sharing everything about homeschooling. Learn more about her favorite curricula Five in a Row, Beautiful Feet Books, and Ambleside Online, as well as homeschooling projects and field trips with the kids.
If you're a bit unsure of some resources you're planning to use or get, you'll find an extensive list of reviewed books on various subjects, apps and planning/support materials, art/handicraft supplies, board/card games, educational toys, science kits, and more to guide you. The blog also links to several free resources you can use.
---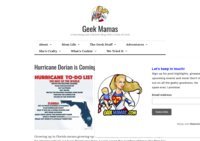 Geek Mamas is a lifestyle and parenting blog by Candy Keane, a geeky cosplaying mom.
As she shares her thoughts and personal stories, the blog offers readers a peek into her life as a military wife and as a parent to one energetic son. You can also take inspiration from her fitness-related entries, Side Hustle Saturdays posts, travel experiences, craft ideas, and recipes (from entrees to desserts and drinks).
And if you like nerdy stuff as she does, you'll also enjoy reading her Geek of the Week features, cosplaying tutorials and convention updates, Star Wars trivia, and the like.
---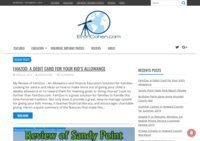 EronCohen.com is a fun and serious blog by Howard County dad Eron. The blog offers extensive lists of children's party ideas and where to host them in Maryland. These entries are replete with party favor suggestions, making it an excellent resource for parents doing some party planning.
EronCohen.com also suggests fun activities for kids to do, places to check out on weekends, and schools to enroll your child in. And if you need help deciding on a kitchen appliance, tech, or after-school lesson, the blog might just have a review for that, too.
---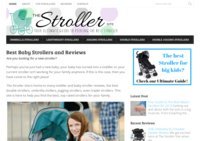 The Stroller Site is home to many toddler and baby stroller reviews, the ultimate guide to picking the best, top rated strollers for your family.
---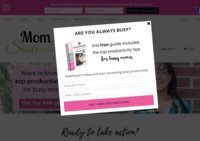 Mom Succeeds helps busy moms create a balanced lifestyle to achieve their personal and professional goals through better productivity, time management, and self-development.
---
Bad Mum Magazine represents the real bare face of parenting by real parents. The magazine contains articles, guest posts, interviews and competitions plus lots more!
---
Hustle and Mom, as the name suggests, is a busy mom blog. The author is a stay-at-home parent with three kids. Her blog provides buying guides for kids' stuff, parenting insights and advice, and more. It also offers several blogging tips for parents looking to start a blog and earn from it.
And, staying true to its name, the blog does not shy away from promoting the hustling mom's business. If you're interested in getting help for your blog or business, you can read up on her services there.
---
I write a blog on family life with children's activities, craft ideas, recipes, places to visit and general parenting advice.
---
Daily chronicle of my struggles & triumphs being a fist time mom. Has links to parenting resources/websites, product reviews, coupons, and more.
---