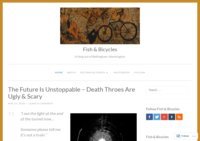 Fish & Bicycles is a blog that covers a general range of topics which includes current events, life experiences, technology, travel, art, music, design, spirituality, fatherhood, sustainability and many more.
---
Launched in 2009, Think Spin served as an outlet for Laure as she tried to make sense of an unsettling stock market crash and her new status as unemployed.
A few years on, the blog continues to make sense of external and internal chaos, highlighting the ironic, iconic, and moronic parts of daily living. Enjoy her often witty and sometimes serious stories and commentaries on political and social issues, pop culture, writing, cats, ADD, and more.
---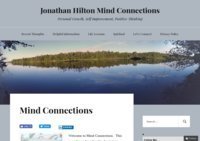 Personal blog of Jonathan Hilton, discusses topics such as the power of thought, personal energy, happiness, forgiveness, philosophy of life and anything else that can lead to living a better life. You are welcome to read and/or comment any time.
---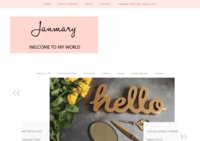 Janmary is the creative and personal platform of a mom from Northern Ireland, Janine. With over 300 posts on family life, it offers an invitation to get to know the author intimately. It's a mix of family history, parenting tips and reflections, personal stories, and favorite recipes. Every entry is made more enjoyable with her wonderful snapshots.
She also takes you for a walk through her jewelry designs, crafts, home decor creations, photos taken with her iPhone or trusty Fuji X100S camera, and travels in Northern Ireland and abroad. Browse through her gallery for inspiration.
---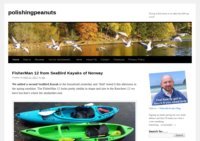 Polishingpeanuts is the personal and professional blog of Ian Anderson, a builder by trade who involves himself in international development work.
Take a look at the DIY projects he's undertaken at his family home, as well as his professional portfolio in the construction industry.
Check out his reviews on books about construction, tools of the trade, and health and safety equipment.
You can also read about how living in Africa changed his life and the humanitarian work he's involved in in East Africa. He thoughtfully adds pointers for those looking to do volunteer work as well.
---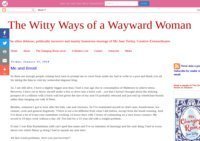 The often dubious, politically incorrect and mainly humorous musings of Mrs Jane Turley, Housewife Extraordinaire.
---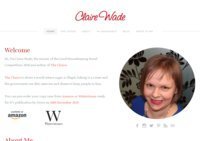 ---
---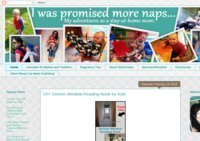 ---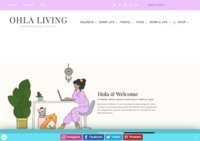 Travel and lifestyle blog.
---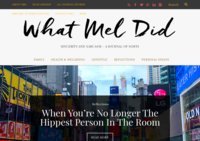 WHAT MEL DID - Sincerity & sarcasm - a journal of sorts
Melinda ('Mel') is a successful blogger (What Mel Did, HerMelness Speaks), newspaper columnist for the UK's largest regional newspaper (The Eastern Daily Press), editor-in-chief of midlife online magazine (Post-40 Bloggers), enthusiastic amateur photographer (Melinda Fargo), a mentor and public speaker. To pay the bills, she is a project management professional. A widowed mother to four young people, she will marry Denzel Washington after the sudden and unexpected disappearance of any of his wives.
She is also a Freelance Writer for hire.
---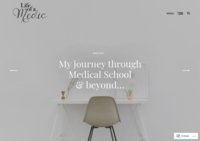 Join me for posts on my experience of applying for Medicine, studying Medicine and beyond; as well as posts full of advice for all you aspiring medics out there!
---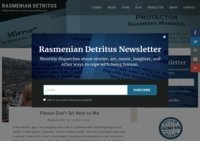 Rasmenia Massoud is a writer from Colorado currently living in France, where she spends her time speaking French poorly and writing fictional stories about what fascinates, confuses and infuriates her the most: human beings.
Rasmenia's fiction has appeared in various literary magazines & she blogs semi-regularly about the awkwardness & joy of expatriation, the craft of writing as well as a myriad of other topics.
---
---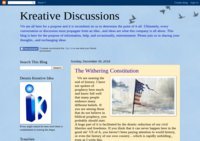 Kreative Discussions is a digital platform for those who love ideas--whether it be encountering them for the first time, playing with them, or finding their practical applications. But mostly, they are seen as tangible solutions to daily challenges or obstacles.
Expect to find editorials on health and fitness, politics, spiritual matters, relationships, and more. These thought-provoking vehicles are meant to get to the core of things or find new angles to approach traditional or modern thought.
On a lighter note, you can also find a couple of movie reviews.
---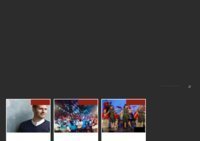 5 Inspirational ideas posted every day
---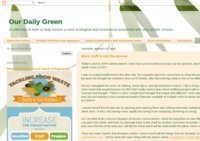 How to nurture ecological and economical households by making simple yet effective changes such as organic farming, recycling, reducing footprint, water conservation, and sustainable lifestyle choices.
---
P.S. Annie! is by Suzanne McClendon who named the blog in honor of her great-grandmother Annie Black Gunter. Intended to be a depository for things left unsaid, it serves as her tribute to beloved family members who have gone before her.
Join her as she digs deeper into her family history and invites you to do the same. Check out her writing prompts and her own entries. Visit as well the Back Where I Come From Challenge or the Somethin' Challenge. With other bloggers participating, they're designed to take you on a fun ride down memory lane—others' and yours.
---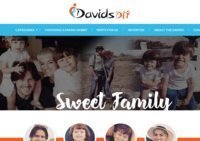 Giveaways, Blogger-opps, coupons, coupon/store matchups, product reviews and other interesting things.
---
---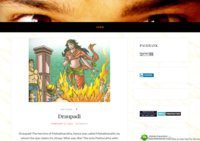 A collection of personal stories and Hindu mythology, Thitherwards extends an invitation to readers to immerse themselves in India's rich culture--past and present, at home or in the office, personal or political, religious or secular, fictional or real.
The author Brikut has a talent for spinning tall tales and for making a strong case on various issues with humor that makes you fall off your chair.
His exaggerations, animated speech, amusing metaphors, and wild imagination will get you hooked, no matter if you find his choice of topic interesting or not.
---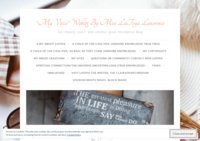 Ever wondered how life looks through the eyes of a clairvoyant? My Voice, a weblog by Miss LaToya Lawrence, offers you a peek!
A self-professed clairvoyant, she shares everyday stories with words like vibrations, energies, spells, magic, and whatnot casually thrown in here and there. She also offers an understanding of the workings of the spiritual realm and how it affects the physical world.
She also speaks proudly of being a caulbearer and a rootworker. Find out what that means and more on her blog!
---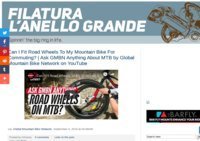 Bicycling blog about beer, or a beer blog about cycling.
---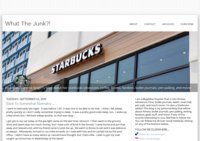 ---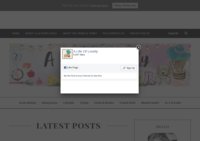 Personal blog where I write about my family, life, mental health, aspirations, passions and animals.
---
A personal lifestyle blog dedicated to trying new things and sharing my experience/research/preferences so you don't have to!
I am a minimalist who firmly believes in conscious consumption. I spend my time searching for solutions and information to help wade through every day issues.
This blog is a safe zone from hot topics, as I do not post about religion or politics. Instead, we choose to spend our time making people smile and doing a lot of research, so you don't have to.
Lifexperiment blog has been running for more than 3 years, with regular updates 4-7 times weekly.
See you there!
---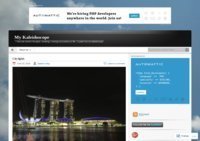 My Kaleidoscope is a peek into the lens of an electronic engineer who finds life's shifting and colorful patterns interesting.
Read up on Sanjeev's ramblings and musings on life through his vast collection of poetry, stories, and reflections. He likes to talk about India, Singapore, love, cricket, technology, and nature, among others.
Take a peek at places he's been to through the photos he shares with his readers. See pictures of his travels in Bangkok, Siem Reap, Tamil Nadu, Chikmagalur, and more.
---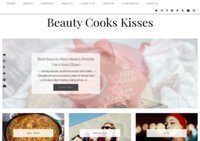 A treasure trove of beauty, style, great food and home-tested recipes, tips, makeup, fashion, health, organizing, reviews, DIY, makeup secrets, giveaways, inspiration, time saving, decor, and so much more!
---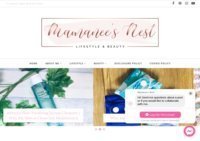 ---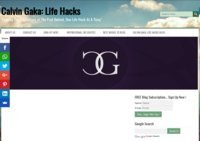 Instilling mindset principles that make the differencebetween success and failure , stuck and advancing, passionate and wandering. Calvin Gaka Solutions supporting you in "Leaving behind the limitations of the past"
---