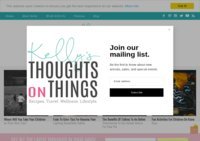 A family friendly blog, it features recipes, gift guides, as well as articles on home products, travel, lifestyle, pets, technology, and gadgets.
---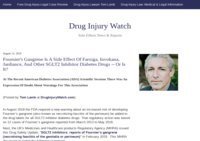 Site provides developing information about prescription drug side effects as well as up-to-date news from the legal, medical, FDA, and pharmaceutical sectors.
---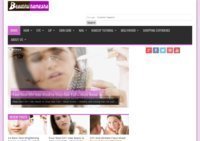 Beautifulhamesha is a Mumbai based beauty blog. It is full of beauty related content such as product reviews, make up tutorials, fashion, styling, and beauty tips.
---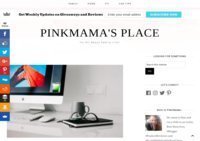 Pink Mama's Place is a mommy blog filled with family oriented posts, product reviews, recipes, giveaways, mom stuff, health tips, and more.
---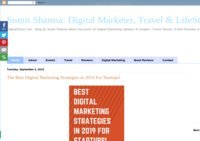 A blog about digital marketing and all things related to online marketing, this site features events, updates, insights, and strategies. It also includes travel stories and social media trends.
---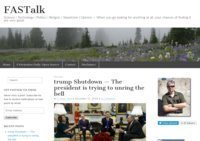 Provides personal opinions on current events and life in general, with articles discussing science, technology, politics, religion, and more.
---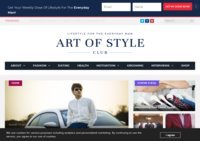 Art Of Style is the premier platform for the everyday man to get updated on their fashion, grooming, dating, fitness & motivation needs.
---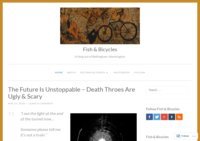 Fish & Bicycles is a blog that covers a general range of topics which includes current events, life experiences, technology, travel, art, music, design, spirituality, fatherhood, sustainability and many more.
---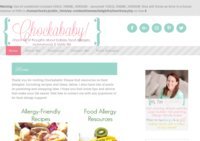 Chock full of everything baby!
---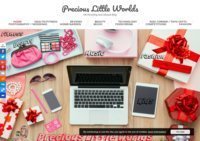 My blog will bring you all the joys of being a mummy blogger but also about my life and journeys around my daughter as she was born 10 weeks premature, always wanted to share my story and adventures around my family. I also do product reviews for sites , pages, competitions plus latest deals around to help familys save money.
---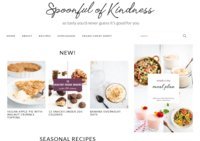 ---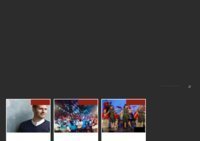 5 Inspirational ideas posted every day
---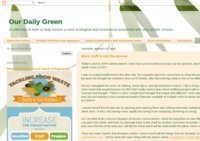 How to nurture ecological and economical households by making simple yet effective changes such as organic farming, recycling, reducing footprint, water conservation, and sustainable lifestyle choices.
---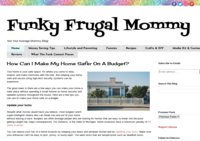 A blog about everything any human being needs to enjoy life. Written by a mother of 3, wife, business owner, hobby farmer and workoholic!
---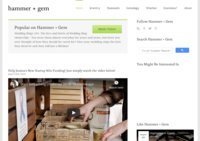 Demystifying the jewelry industry through its honest and helpful guides on gemology, diamonds, pearls, watches, and other kinds of jewelry.
---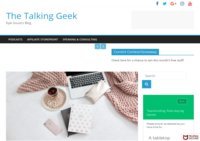 The Talking Geek is a personal blog covering a wide variety of topics, ranging from family related posts to current events, and tech tips and comic books.
---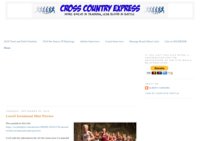 Are you a RUNNER? Do you want to be MOTIVATED? Then this site is for you. Learn about the best runners in the world. Watch inspirational videos. Training advice as well. Come check it out.
---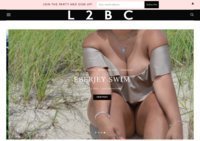 ---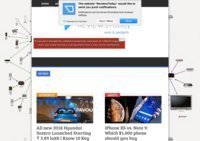 Get unbiased and candid reviews from Reviews today, featuring the pros and cons on different technology brands on smartphones, automobiles, laptops, tablets, gadgets, and infrastructure.
---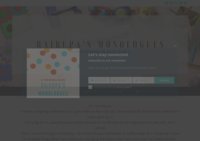 A writer's personal blog, containing musings, scribblings about life, travelogue, life in the US, social media, and published works on short fiction.
---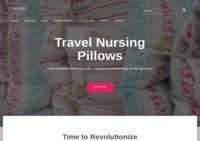 This website offers holistic marketing, a unique approach to social media management. Its services include training, consultancy, branding, design and advertising.
---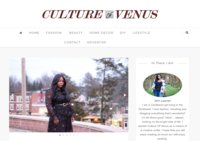 ---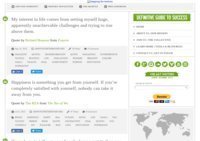 Powerful and practical content for overcoming mediocrity, seeking success, confronting reality, and improving one's life goals and personal fulfillment.
---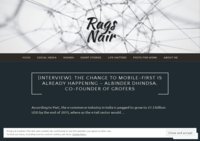 An Indian social media enthusiast writes about a variety of topics about current affairs, social media, technology, news, sports, and lifestyle.
---
A blog that shares news and information that are important to women. My posts cover topics like home and lifestyle, health, fashion, cooking, personal development and family matters.
---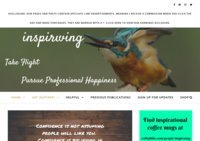 Inspirwing's goal is to inspire people to chase their dreams instead of just working for a paycheck. Inspirwing uses poetry, resources, and advice, and encouraging posts to accomplish this goal.
---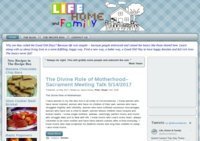 ---
---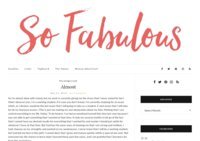 Random Blog
---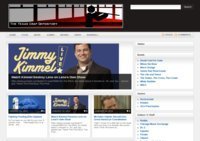 Nerd-gasm in blog form!
---