Turn your web pages into traffic magnets with the help of Webenso's tips and tricks! Their comprehensive SEO guidelines don't just focus on the usual methods; they also offer assistance on how and when you should break the SEO rules for your advantage.

Rest assured that they always write acceptable methods so you won't hurt your website in the long run. Additionally, they also review the most useful software programs for your website audit, keyword research and link building methods. Apart from SEO, they also have guidelines about other marketing strategies such as PPC and social media marketing.
---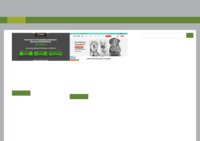 Ebuzznet provides tips on how you can increase your web traffic. Their guidelines on how you can choose the right target keyword will help you improve your marketing game so you can position your website better on the Search Engine Result Pages.

If you are confused about the proper structure of your SEO plan, they have a thorough guideline on how you can systematically outline your strategies. Rest assured that everything you need to know about boosting your traffic and strengthening your brand authority can be learned with the help of Ebuzznet.
---
We create innovative SEO strategies that help our clients become more profitable. We work with companies of all sizes, helping them to grow their brand consistently using all the years of experience and expertise we have at our disposal to hand-craft the most effective SEO strategy to grow your business.
---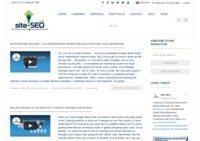 Site-SEO is a Miami-based SEO agency that helps businesses achieve their profitability goal through proper optimization and website execution for both mobile and desktop users.

The internet marketing techniques, written in a personalized manner, feel like they are especially directed at you so you will realize in which areas you are missing something. They don't update their content often but the tips that they post on their website are timeless as they always value high-quality SEO strategies that follow the search engines' algorithms.
---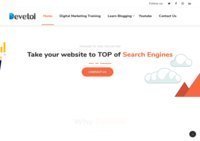 Devetol is a great resource not only for tips and tricks but also if you are looking for lists of websites where you can execute your off-page SEO tactics.

One of the most visited blog posts on their site is the 30 Most popular Free Web 2.0 Site List 2019 for SEO Off-Page where you can submit content linking back to your site. Their basic and comprehensive guidelines and information about SEO are easy to understand, especially if you are starting your career as an SEO consultant or you have a growing business.

Undoubtedly, Devetol's blog has some unique takes on all things SEO and digital marketing.
---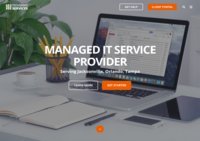 Techsperts Talks About is where you'll find our favorite technology tips, tricks, and information. In this, our first post of the series, we'll share where we go to find accurate product reviews and up-to-date news coverage.
---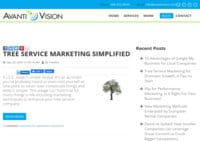 Philadelphia area SEO expert and national broadcasting video production expertise combine to cover all things Inbound and Digital Marketing. Get tips and stay on top of the latest marketing trends. Blog will be most useful for industrial manufacturers, distributors and those in the home services however anyone interested in getting more from their marketing efforts should check it out.
---
If your business has a brick-and-mortar store, you need to follow Surge's blog to help you find ways on how your targeted customers can find you online. When you have a well-planned local SEO strategy, you can market your business 24/7 and increase your potential leads, sales and bookings.

They share up-to-date tips and tricks that are guaranteed to be effective. You can also get some tactics on what applications you should use to seamlessly execute your marketing plans.

You can also find some solutions by reading their case studies. They have worked with numerous businesses which had a variety of issues so you are sure to find info on similar that have held people back.
---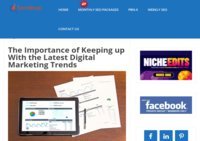 This blog is run by SEO experts. We have ranked More than 1095 Sites in 2018 Alone with our SEO techniques. You can read it aloud to find latest
Loopholes in Google algorithms updates and rank your site above your competitors.
---
SEO changes continuously, but it is important to always learn the basics. That's where Total SEO Services can help you.

Most blogs focus on advanced SEO techniques and they often miss teaching the basics. This might leave some readers feeling a bit lost.

With this blog, you are guaranteed to read everything you need to know so you can have a full grasp of how SEO works. If you plan to have a website, they have guidelines on how to choose your hosting, content management system, URL, keywords and more.
---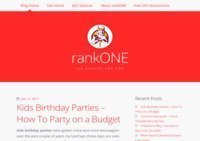 RankOne, founded in 2009, is a marketing company based in Australia that focuses on handling restaurants. They share their expertise on how to improve a website's visibility on Google through their blog.

Learn how you can increase your website's speed, increase your social media following, or manage your reputation online through their proven tactics that they have been using for the past 10 years. You can also check out their case studies where they highlight the solutions that they have executed to improve not just the restaurant's position on search engines but also their popularity in their targeted area.
---
Understand what makes a good website by reading Mohite Digital Services' blog. This agency is based in India and has years' experience handling both start-ups and large companies.

Businesses from different niches can take advantage of their tips on how to strengthen their marketing efforts through proven strategies that Mohite has been implementing for their clients. Apart from the blog posts, you can also review their case studies so you can get ideas on how you can implement their solutions in your business.
---
A blog carries exclusive internet marketing concepts. PixelKare provide Internet Marketing services, search engine optimization (seo), social media promotion, conversion rate optimization services.
---
Blake Strategies Group was founded in 2011 by Jonathon Hyjek. His main goal is to help small- and medium-sized businesses increase their online visibility to efficiently reach potential customers and clients.

If you want your funnel filled up with clients, visit their company blog so you can get some tips on how to improve your marketing methods. By reading and following their guidelines, you are guaranteed to get massive results in the long run.

Apart from SEO, you can also find tips about PPC, social media marketing, and web design and development.
---
More Than Just An SEO Company, SerpHaus SEO offers search engine optimization (SEO), search engine marketing, web design, and social media that will boost your visibility in search engine results. SerpHaus SEO has the ability to dramatically improve search engine result pages for both local and national businesses which increases their qualified web traffic resulting in a substantial increase in sales.
---
Alameda Internet Marketing (AIM) is a full-service digital marketing agency owned by Ross Taylor. Their blog is written by industry experts to provide assistance to businesses having a hard time executing their strategies to increase their authority and visibility on search engines.

What's highly notable about their blog is their annual on- and off-page SEO tips that are crafted to help you adapt to the latest changes search engines release. You can also find tips on how you can measure your ROI with the help of Google Analytics.

Their blog has interesting articles that not only focus on the technical aspect, but also the personal side of running an SEO campaign.
---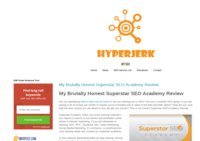 Hyperjerk was created by a long time Do It Yourself guy as away to document his SEO journey by using beginners diy seo services to rank websites
---
Mark Mcgonigle works as the Head of Organic Search of a North West digital marketing agency. With his experiencing in improving numerous websites' traffic, you are guaranteed that he has up-to-date knowledge about how search engine optimization must be done for you to see results.

Know more about the latest trending news about Google. He gives tips on how you can effectively adapt to these changes for a better structured SEO campaign. He will also help you understand why optimizing your website should never be a one-time practice. Remember, search engines continuously update their algorithms and you need to adapt to these changes.

Surely, Mark's comprehensive yet easy-to-understand approach to the different topics about SEO is one of the many reasons why you should follow his blog.
---