1655 S Blue Island Ave, Chicago, IL 60608, USA
Northcutt is a Chicago-based SEO agency with a passion for growing eCommerce, cloud service (SaaS, PaaS, IaaS), and enterprise brands on a national or international stage. Northcutt provides the expertise of how to get the best results from Google search engines and backlink acquisition tactics for their customers.
---
3304 N Lincoln Ave, Chicago, IL 60657, USA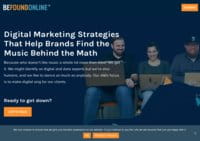 Be Found Online is a Chicago-based digital agency that turns creative ideas into true innovation. We own our clients' challenges and do not shy away from a difficult project. Our digital marketing agency connects clients with customers around the globe while connecting employees with innovative opportunities that drive revenue through creative strategies and solutions. BFO believes in the success of our clients, the accomplishments of our employees, and in following trends that fuel future growth opportunities for both ourselves and others.
---
362 Meadow Green Dr,Naperville, IL 60565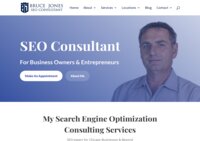 Bruce Jones is a Chicago SEO expert specializing in search engine optimization. He has helped hundreds of companies to leverage SEO and inbound marketing to increase website visitors and boost their sales and customer base. Whether you want someone for your next event or consultation, contact Bruce Jones today!
---
445 W Erie St #200, Chicago, IL 60654, United States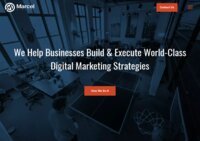 Working together with Marcel Digital, you'll have the capacity to push your business towards success as they do not outsource any strategy, so all are researched right from their office here in downtown Chicago. They pride themselves on hiring team members who have honesty, integrity, simplicity is key staying proactive and being efficient as those are some of their values Marcel employees work
---
3580 W Belden Ave, Chicago, IL 60647, USA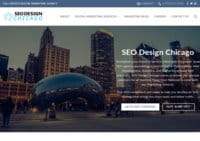 The SEO Design Chicago agency is number one in SEO. We are experts in digital advertising and website design for over a decade. Chicago SEO Experts will use strategies to help everyone grow their online presence, whether it be through web development or other methods of advertising. We provide a personalized marketing strategy for all industries, so if you need Digital Marketing Services - we're the ones to call!
---
10 S Riverside Plaza, Chicago, IL 60606, USA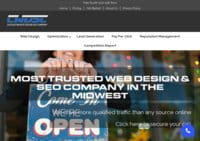 Chicago Website Design SEO Company is a full-service web marketing company based in Chicago with expertise servicing 76 towns across the country. The company is operated by GoMedia.company, an Illinois LLC corporation owned by Jack Lombardi and attended to by 4 specialists, each of who has a combined experience of 25 years in their work field. Chicago Website Design SEO Company takes pride in its long experience in helping businesses grow via Web Marketing.
---
238 S Franklin St, Chicago, IL 60606, USA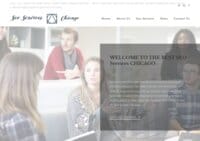 Seo Services Chicago is a company with experience and competence in the field of SEO services that provides custom-tailored, efficient, and high-quality solutions for building your online presence. The team will take into account all the nuances, adapting itself to the needs of each customer. In addition to providing help with search engine optimization (SEO) services, Seo Services Chicago also specializes in web design.
---
1628 W Sherwin Ave, Chicago, IL 60626, USA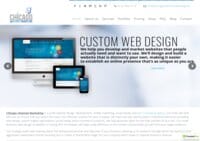 Chicago Internet Marketing is a full-service digital marketing agency offering web design, social media, video, and multimedia marketing services. Our company features SEO services to make your site easily found in search engines and increase the number of visitors and the conversion rate of potential buyers.
---
10710 S Roberts Rd, Palos Hills, IL 60465, USA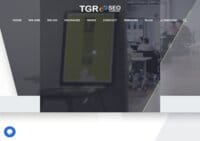 TGR SEO Company provides a range of services from web design and development, marketing solutions, graphic design, and much more. The agency takes an innovative approach to cutting-edge online technologies that address today's data-driven customer experiences. As far as Search Engine Optimization services, TGR will work as the architects in building your website from start to finish using SEO best practices such as location targets, Google Maps, and page speed optimization.
---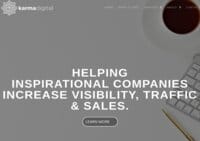 Karma is a digital marketing company that is an expert in increasing organic visibility, traffic, and sales through SEO. We are forward-thinking professionals from all over the world, with experience in the field. If you have a mission that forces us to work hard, then we're on board! We provide unmatched transparency of our process by being local, agile, and fully committed to your success.
---
220 W Huron St 6th floor, Chicago, IL 60654, United States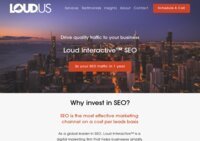 Loud Interactive is a Chicago-based SEO and social media consulting firm with experts located across the world. From health insurance to eCommerce, we specialize in helping businesses of all shapes and sizes achieve their maximum potential. Our work has ranged from major media outlets to small-business owners, giving us plenty of experience on how to tackle different situations with ease--and our team members certainly aren't shy about getting involved!
---