Turn your web pages into traffic magnets with the help of Webenso's tips and tricks! Our comprehensive SEO guidelines don't just focus on the usual methods. Visit us and find out more.
---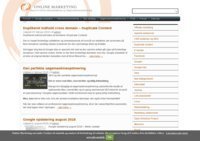 Online Marketing blog, her finder du nyheder indenfor søgemaskineoptimering og online markedsføring.
---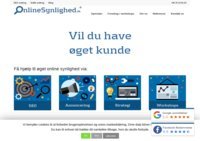 Ægtemand, familiefar og rotarianer. Bilglad og gadget-interesseret iværksætter og netværksmenneske.
---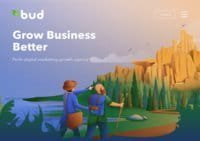 Bud – We're your one stop trusted digital guides to help grow your business over the length and breadth of the customer journey.
Our team consists of local Perth digital marketing specialists who bring a holistic approach to executing digital strategies to maximise the speed and efficacy at which companies grow. Simply put, Bud grows business better.
Service offerings include:
• Growth Marketing – Align your digital opportunities into one growth journey to maximise growth.
• SEO – Search engine optimisation with an omni-channel approach, that works harder for you.
• Google Ads – We'll take your spend further aligning creative, delivery & audience.
• Social Media – Big picture social that's like word of mouth on steroids.
• Content Marketing – Empower your brand and nurture business growth.
---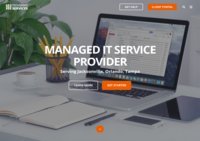 Techsperts Talks About is where you'll find our favorite technology tips, tricks, and information. In this, our first post of the series, we'll share where we go to find accurate product reviews and up-to-date news coverage.
---
---
SEO changes continuously, but it is important to always learn the basics. That's where Total SEO Services can help you.
---
A blog carries exclusive internet marketing concepts. PixelKare provide Internet Marketing services, search engine optimization (seo), social media promotion, conversion rate optimization services.
---
Blake Strategies Group was founded in 2011 by Jonathon Hyjek. My main goal is to help small- and medium-sized businesses increase their online visibility to efficiently reach potential customers and clients.
---
Alameda Internet Marketing (AIM) is a full-service digital marketing agency owned by Ross Taylor. Our blog is written by SEO experts to provide assistance to businesses.
Our annual on- and off-page SEO tips that are crafted to help you adapt to the latest changes search engines release. You can also find tips on how you can measure your ROI with the help of Google Analytics.
---
More Than Just An SEO Company, SerpHaus SEO offers search engine optimization (SEO), search engine marketing, web design, and social media that will boost your visibility in search engine results. SerpHaus SEO has the ability to dramatically improve search engine result pages for both local and national businesses which increases their qualified web traffic resulting in a substantial increase in sales.
---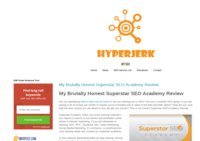 Hyperjerk was created by a long time Do It Yourself guy as away to document his SEO journey by using beginners diy seo services to rank websites
---
Mark Mcgonigle works as the Head of Organic Search of a North West digital marketing agency.
Know more about the latest trending news about Google. Find tips on how you can effectively adapt to these changes for a better structured SEO campaign.
---
We focus on everything SEO and Social Media related. New posts coming out every week so make sure you follow us not to miss out on the awesome and useful information.
---