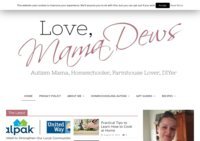 Mama Dews is the parenting blog of a Texas mom with three kids. Read on tips on how to homeschool a child with autism. Find some recipes, as well as product reviews and gift guides for the kids and parents.
---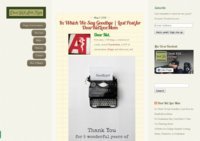 ---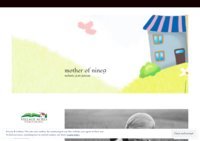 Mother of nine9 is a blog of a mom with nine kids. Melanie Jean Juneau chronicles her stories and insights on parenting with fondness and humor.
---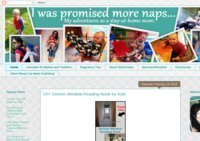 A witty and humorous take on motherhood by a chronically sleep-deprived stay-at-home mom.
---
Ann Again ... and Again is a mommy blog of a parent trying to get through daily situations with a bit of humor. Find fond recollections of younger years, some tips on getting things done at home, lists of fun activities you can do as a family, and more.
---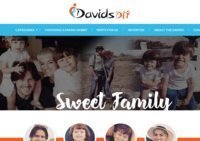 David's DIY is a joint parenting blog of handy dad Jeffrey and psychologist mom Rachel Davids. Find parenting advice on a wide range of issues, from teaching kids life skills to easy family budgeting tips.
---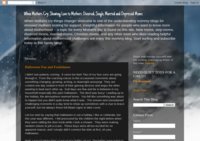 A support blog for all mothers, whether stressed, depressed, single, married, or divorced. Discussions include just about every family issue and motherhood challenge, and how to cope with them.
---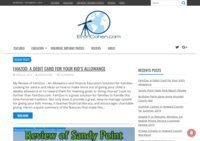 The blog offers extensive lists of children's party ideas and where to host them in Maryland.
EronCohen.com also suggests fun activities for kids to do, places to check out on weekends, and schools to enroll your child in.
---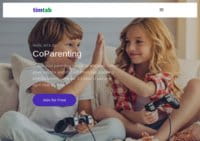 Help for divorced or separated parents. Timtab guides you in creating a custody schedule and parenting plan. Join now to establish a good co-parenting relationship for the benefit of your child or children.
---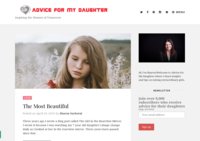 Find inspiration on how to be an empowering, present, and gentle mom.
---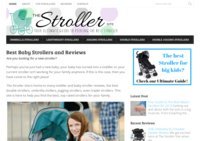 The Stroller Site is home to many toddler and baby stroller reviews, the ultimate guide to picking the best, top rated strollers for your family.
---
Bad Mum Magazine represents the real bare face of parenting by real parents. The magazine contains articles, guest posts, interviews and competitions plus lots more!
---
The blog provides buying guides for kids' stuff, parenting insights and advice.
---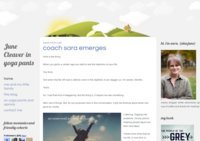 June Cleaver in Yoga Pants is the digital journal of a Midwest mama. Learn more about parenting, crafting, self-care, and social justice.
---
I write a blog on family life with children's activities, craft ideas, recipes, places to visit and general parenting advice.
---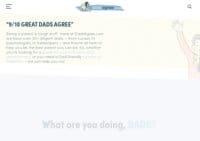 A site to help parents raise better little humans - 9/10 dad's agree!
---
Townsville QLD 4810, Australia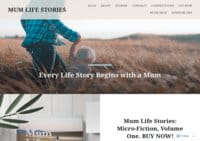 Mum Life Stories is a site dedicated to the untold stories of motherhood. We publish fiction and non-fiction and run writing competitions. We also have a DIY mum section all about DIY projects Mums can do themselves!
---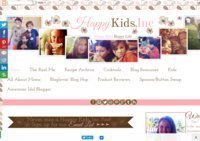 Read about parenting-related topics, cooking and eco-conscious living.
---
Daily chronicle of my struggles & triumphs being a fist time mom. Has links to parenting resources/websites, product reviews, coupons, and more.
---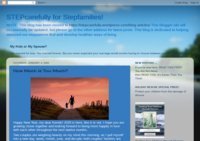 Advice, suggestions, cringe-worthy tales, and the understanding fellowship of other stepfamilies who've been there and done that.
---
---
A dad's adventures on his bike with his equally-active and adventurous toddler. Learn how to encourage kids to get out and be active.
---
---
Pregnancy, birth, and parenthood from the point of view of a loving husband and hands-on West Yorkshire dad.
---
A self-proclaimed techy mom who witnessed how the excessive use of gadgets stunted her son's emotional growth, wrecked his school life, and soured their relationship. Learn how to reclaim balance and normalcy in your life.
---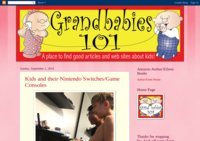 Grandbabies 101 is filled with ideas, recipes, crafts and other websites about our kidlets and grandbabies.
---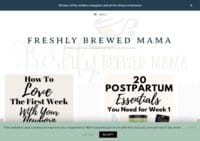 Freshly Brewed Mama is a network for the modern working mom. Find support for growing your career while raising babies and finding joy in the journey. You can rock all the things at home, at work, and all things in between with a little help from a friend.
---
Fatherhood: Reloaded comes from a man, a father, a geek, who is turning 40 and having a new baby over a decade since his last. Balancing a teenager, a tween, and a newborn while trying to stay young
---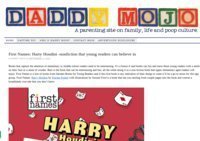 Daddy Mojo is a blog about parenting from the perspective of Trey Burley, a stay at home dad.
---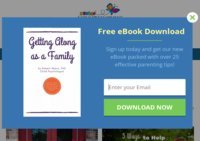 Parenting Today provides practical solutions to raising healthy, well-adjusted, and independent kids. Learn how to teach valuable life skills at different stages of development, build kids' confidence, make different family setups work, and reduce parental burnout and more.
---