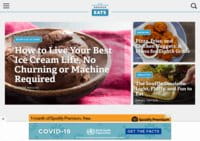 ---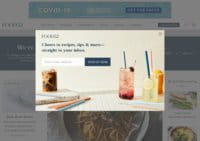 ---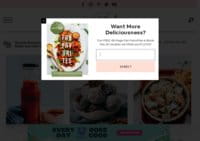 Minimalist Baker is a cooking blog sharing simple recipes - up to 10 ingredients
---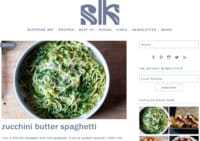 ---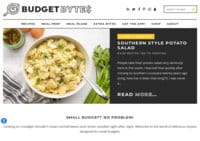 Delicious recipes designed for small budgets
---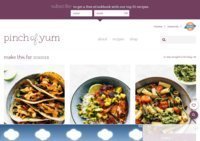 Fresh, flavorful and healthy recipes that are easy to prepare. Shared to you by a mom who's dedicated herself to creating approachable and exciting recipes. Whether you're cooking for yourself, your family, or friends, you can always find what you're looking for here.
---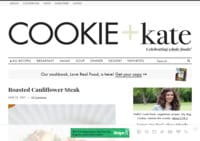 A food blog full of healthy vegetarian recipes
---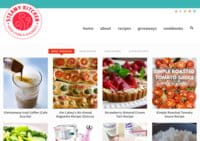 ---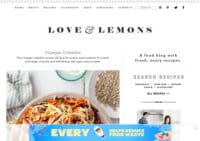 ---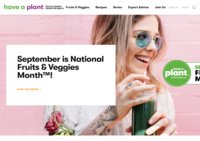 Have A Plant is more than just a blog about fruits and veggies. This blog gives you more reasons to adopt a plant-based diet or simply eat fruits and vegetables more often.
---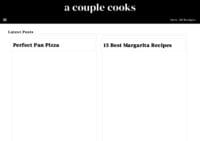 ---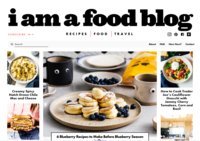 From easy Keto-friendly Beef and Broccoli Stir Fry to Mini Beef Wellingtons, this husband and wife team covers both effortless and diverse recipes. They also have travel and food guides from different parts of the world.
---
Explore restaurants that provide a treat for the eyes as well as the taste buds. Hand-picked deals and exclusive menus at iconic restaurants. The blog features a list of The World's 50 Best Restaurants. Read reviews and recommendations.
---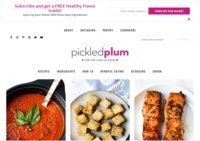 Over 600 Asian influenced recipes that are easy to make with a focus on health. Includes nutritional labels, cooking videos and step by step recipe photos.
---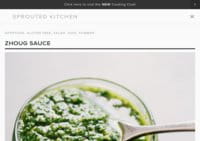 ---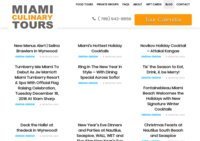 Miami food critic takes you to a food tour of the historic neighborhoods of south Florida
---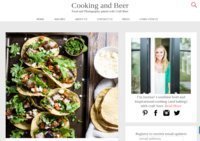 What better way to explore new food and beer than to pair them together. This blog shares exciting favorite ideas and recipes for all to enjoy. Explore new recipes and better craft beer options.
---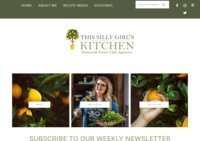 Find delicious and healthy recipes that are home cook tested and chef-approved. From mouth-watering appetizers to satisfying baked goods, This Silly Girl's Life offers tips and tricks on how to cook the ultimate comfort food for every season.
---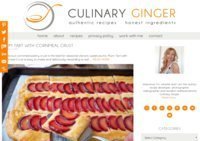 Authentic recipes using honest ingredients brought to you by the resident redhead of Culinary Ginger. Janette uses only the freshest ingredients. From Herbed Pickled Red Onion to Charred Edamame, you'll find recipes here that are healthy and exciting.
---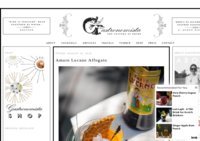 The culture of cocktails is the heart of this blog. It's the perfect spot for hunting delicious treasures of decadent cocktail recipes. This award-winning blog also offers you enjoyable and exciting travel stories, still life paintings, and foodie art.
---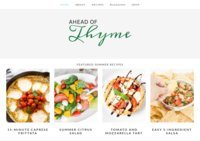 Find quick and easy, seasonal recipes for the everyday home chef. Find a good selection of meaty dishes and vegetarian recipes on this blog. Browse this site and make something yummy for dinner tonight.
---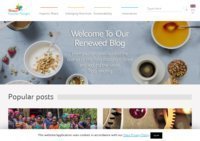 Know what life looks like behind the scenes in the food industry with this insightful blog. Food For Thought will take you on a journey that's both fun and educational. Learn how coffee is grown, where chocolate comes from and a lot more.
---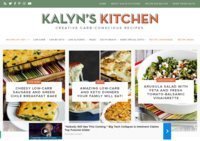 Kalyn started her home-cooking blog in 2005 after she'd lost over 40 pounds. She continues to share creative and easy to prepare healthy, carb-conscious recipes for people who want to limit carbs in their diet.
---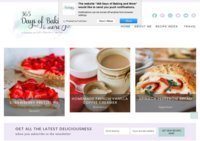 I'm Lynne and my goal is to excite you with food, move you into the kitchen if you aren't already there and to have FUN!!
---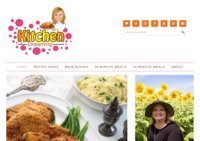 Find easy, family-friendly recipes that anyone can make. Specializing in quick and easy recipes perfect for today's hectic lifestyles. Authentic and flavorful dishes that are ready in just 30-minutes or less.
---
Find all sorts of tasty recipes to make for your family. Aside from main courses, sides, and desserts, the blog also provides you with tips, tricks, and helpful hints to help you manage your home.
---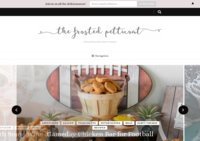 Food and drinks with a dash of whimsy! Join Sam, the mastermind behind The Frosted Petticoat, as she explores the world of high-end food and drink... while having a bit of fun. A firm believer that quality and merriment should go hand-in-hand, she'll highlight the magic inherent in everything from immaculate cocktails to new foodie products. And with a knack for putting whimsical twists on classic recipes, there's no end to the deliciousness. So grab a fork and get ready to dig in!
---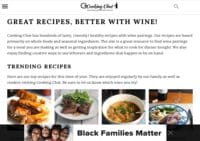 Great recipes, better with wine! Cooking Chat has hundreds of tasty, (mostly) healthy recipes with wine pairings. Our recipes are based primarily on whole foods and seasonal ingredients. The site is a great resource to find wine pairings for a meal you are making as well as getting inspiration for what to cook for dinner tonight. We also enjoy finding creative ways to use leftovers and ingredients that happen to be on hand.
---
A Newlywed's Adventures in Culinary Bliss. Delicious comfort food that is simple and easy to prepare for anyone who loves to cook, bake and eat. This blog specializes in anything with pepper jack cheese and/or bacon as well as Mexican and Italian dishes.
---
Vegetarian Cooking blog with Indian and International Recipes. Tried and tested recipes that are delicious and easy to prepare. Home of mouth-watering appetizers, kid-friendly dishes, delightfully rich desserts and other traditional Indian recipes for the whole family.
---
Tips and tricks on how to grill like a pro from female pitmaster Christie Vanover of Girls Can Grill. Find tips on how to perfectly smoke meat, seafood, and vegetables. Plus, recommended equipment and video tutorials for the perfect barbecue.
---
This food blog is the home of Asian soul food with a hint of modern style. Explore Asian vegetarian soul food recipes that are delicious and easy to make. From Vegan Custard Powder Fairy Cakes, Soft Spinach Rotti and a lot more.
---
Life of Lisa & James is the lifestyle blog of Lisa Samples, an Orlando, Florida mom. Here, she shares the many things that capture her heart, from social responsibility and technology to her son James.
But it is her love for cooking and traveling that take center stage on this blog. Check out her family favorites or the wonderful food she's tried in her travels. Whip them up in your own kitchen by following her recipes.
Join her on her trips in and out of Orlando through her travel posts. Learn from her budgeting tips, recommended activities or places to go, and more.
---
From breakfast, lunch to dinner, this food, and travel blog has gluten-free recipes that will make one's life easier. Created by Becky Excell, the award-winning food blogger from London.
---
A Cornish food blog, Jam and Clotted Cream is as authentic as it can be. Written by a blogger who was born and bred in Cornwall, UK, it highlights food and family life in this county. Lots of family friendly recipes can be found here. There are creative meal ideas that are prepared the Cornish way, tried and tested even for fussy eaters. From traditional food like Cornish Fairings biscuits and cream tea, to pasta and meat dishes cooked with Cornish ingredients, Jam and Clotted Cream presents the finest delicacies from this side of Britain.
---
This blog is all about celebrating a happy life with their quick and easy to make meals for busy families. Check out their savory dishes, cake and cupcake recipes, edible gifts and even recommendations on good books to read.
---
From a guy who was first enticed by the sweet nectar topped with light floral notes, this blog about mead was born. Meadist explores his journey of tastes and attempts to create mead - the oldest known beverage made from fermented honey. Through stories, collaborations and experiments, the Meadist blog serves as a virtual community for mead makers and drinkers everywhere. Discover homebrew recipes, commercial mead reviews, mead-making tips, and more.
---
Food loving bloggers from Edinburgh share the joys of eating out and discovering something new. The Edinburgers blog keeps the reader updated on the various bars and restaurants in Edinburgh. Food related events and local food company histories are shared as well. Food explorations uncover hidden gems like the must-try dining spots outside the city centre. The Edinburgers also steps it up by interviewing renowned local chefs, providing a closer look at Edinburgh's food scene.
---
Lynchburg Mama is a library of recipes by a Tennessee mom bent on leaving a positive impact on the world. She desires to bring families back to the dinner table through a deep appreciation for good old homecooked meals.
Aside from recipes, Shelly Maynard also likes to write about southern living in what she considers home--South Central Tennessee,and specifically, Lynchburg. Discover the flavors and hospitality of this small town from the viewpoint of this southern mama. Find recommendations on local wineries and restaurants to try, as well as the best places to stay in the hill city.
And being the great homemaker that she is, she generously shares tips on how to keep your home sweet and the household running smoothly.
---
Easy and healthy recipes to suit your tastes. Gluten-free, vegetarian and vegan recipes as well as sugar-free treats. Also features food blog writing tips for bloggers.
---
Find out what's going on in and around the Austin Craft Beer Industry. Check out refreshing local brews, special tappings, weekly events as well as bottleshops around town.
---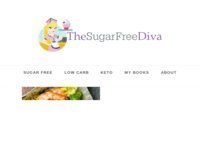 Reformed sugar addict's kitchen recommendations and sugar free recipes for meals and desserts, including low carb, air fried, gluten free and vegan food options.
---
Annies Home is a blog about food and family life. It started in 2008 as an online journal for menus and recipes but quickly evolved into a page where product reviews, helpful hints and tips about everyday living were shared.
Thousands of recipes, food preparation tips, and lifestyle advice can be read at Annies Home. Whether you're looking for a quick idea for a children's snack, or something sumptuous like a slow-cooked dinner, this is the place to go.
--- Looking for fast, easy, and family friendly meals? Then you've come to the right place! This food blog is a virtual kitchen where dishes are prepared using fresh and cost-effective ingredients. The cooking procedures are easy to follow, and the flavors are the very definition of hearty, home-cooked meals.
With the blogger's love for baking, an abundance of baking recipes can also be found here. There are lots of tips on how to make bread rolls, meat pies and so much more.
---
Find tasty recipes and a lot more at Cookingnook.com. We talk about healthy eating, special diets like gluten free and diabetic, the health benefits of a variety of foods and much more.
---
The Wilderness Wife is the blog of a mom sharing her love for cooking and her life in northern Maine. Recipes were tried and tested through the years, tasty and well-loved by her family and friends. As an old school home cook, the Wilderness Wife shares herpassion for easy to prepare dishes. The procedures are reasonable, without the need for gourmet techniques, exotic ingredients, nor special equipment. Most of the recipes created in this blog are often baked, slow cooked, or grilled to perfection.
---
Want easy, healthy, and delicious recipes that will delight your taste buds? Blondelish takes you along on a delicious adventure of tastes and places. From London to more distant locals, this food blog chronicles her culinary journey. See her best recipes for full meals, appetizers and snacks. On a special diet? Blondelish has got you covered, there are recipes, lots of recipes designed for keto, paleo, whole 30, gluten-free, vegetarian, and vegan.
There is always something to cook for everyone here.
---
The Fresh Menu Planner will teach you how to eat healthy while saving money. This food blog is maintained by a professionally trained chef. It offers a wealth of information about proper meal planning and food preparation. Cooking ideas are generously shared in this blog, from gluten free and vegetarian dishes to cheat day options and treats. A few recipes for low oxalate diets are also featured, while most content is focused on serving nutritious and well-balanced meals.
---
As an avid fan of food and flavors and with a sense of adventure, we're (my techy honey Mike and I) gonna blog this huge stack of recipes I've been saving to share. So I hope you make yourself at home and follow along.
We'll share stories and pictures from our kitchen to our backyard garden. We've got 4 grown kids scattered about, plus our 3 crazy dogs. There's always something going on around here, and we'd be pleased as punch to make some new foodie friends!
---
Simple and delicious recipes designed to inspire you in the kitchen!
---
Travel Food Atlas proudly showcases incredible, weird, unique and delicious food around the world.
---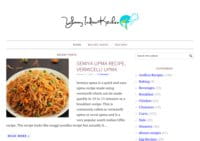 Indian food blogger sharing all kinds of Indian recipes including vegetarian and non vegetarian cuisine from all across India as well as International Recipes...
---
Nothing comes close to the smell of a warm, freshly baked pizza, fresh from the oven. With Thursday Night Pizza, you're one step closer to making your pizza dreams come true! This food blog chronicles the weekly adventures of a pizza lover who regularly makes pizza from scratch, using fresh, seasonal ingredients. As the author of the Teenage Mutant Ninja Turtles Pizza Cookbook, you can bet she's a true pizza fan. Thursday Night Pizza is the ultimate cooking guide with hundreds of inventive and easy-to-make pizza recipes ranging from savory to sweet.
---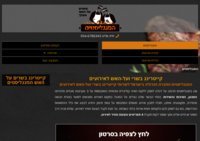 The Mangalists provide meat catering services for small and large events. On the site you will find a variety of recipes and menus for good quality meat.We offer a variety of menus that all contain quality and fresh meat for events. You can choose between basic menus and upgraded menus
---
Recent Austin transplant from the Blue Ridge Mountains of Virginia I'm a fan of discussing pop culture, spicy Tex-Mex, but mostly drinking craft beer.
---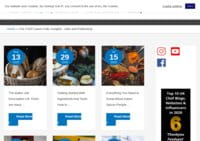 I've always found the sounds, the smells, the people, and of course the food in kitchens is incredibly alluring. I also found that I was able to practice my own skills learning mostly from cooking books and observations with a lot of trial and error.
Gain Insights Into An Inspirational Chef Career in the UK Or Just Pick Up A Few Cookery Tips!
Become | Learn | Set-Goals | Evolve
---
I blog about food, homeschool, survival/prepper information, tip and tricks, DIY, crafts, and soon to come gardening, chicken and other livestock!
---
Dee Cuisine blogs all about food, and the dining scene in New York, Connecticut, and beyond. Dee, the blogger, loves food--that's why this page was conceptualized. Together with her husband, Jay, Dee Cuisine offers loads of info about cooking and wine drinking in NYC, as well as in the places they visit abroad. Most of the content consists of food pictures, tested recipes, and restaurant reviews. Updates on new dining establishments and local food events are also announced every now and then.
---
Bakes Books & My Boys is a food and lifestyle blog featuring homegrown recipes and information about life in the countryside. While there are regular posts about parenting, this blog mainly highlights the blogger's love for baking. Even better, most of the recipes are gluten free.
Bakes Books & My Boys also shares great places to visit around the UK and abroad, including where to find restaurants that offer yummy, gluten free dishes on their menu.
---
Tasty and authentic Indian recipes from 7aumSuvai, a food blog born out of love for family and friends. Written by Shanthi Muthuvel, a Govindanagaram native who is now residing in Canada, it is a journal of different cuisines ranging from Chettinad to Continental. The term 7aum suvai means 7th taste in Tamil, so you can expect to find new flavors by recreating these recipes. There's a native touch in each dish, especially the ones for Diwali, Pongal, Krishna Jayanthi, Ganesh Chathurti and Navarathri celebrations.
---
Local Food Rocks is a food blog by a home chef with a passion for locally sourced food. This Connecticut-based blogger is a culinary columnist who's on a mission to inspire and encourage people to support hometown produce. From seasonal recipes to sustainable food choices, Local Food Rocks aims to share the benefits of buying ingredients that come fresh from the farm. Discover and learn from its features and reviews.
---
Tested Recipes, Cooking Advice, Equipment Reviews, Travelogues & Food News.
Written by internationally experienced chef and food writer who has cooked for the
rich and famous around the world.
---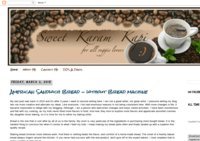 Vegetarian food blog!
---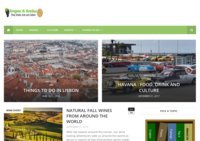 Grapes & Grains is an international community and blog dedicated to food, drinks, arts and culture. The blog shares interesting topics on food and drinks from around the world with emphasis on pairing, history, culture and traditions.
---
Pooja, a food blogger, shares her love for Indian cuisine through this online journal. Pooja's Cookery is a collection of yummy and easy to prepare dishes ranging from vegetarian to non-vegetarian fare.
Growing up in a traditional Indian household, Pooja believes that home cooked meals can help people live healthier lives. In her blog, she shows how this can be achieved through recipes that require less time and effort. The blog includes info on how to cook traditional Goan specialties, as well as snacks, appetizers and desserts.
---
A Brit in Helsinki deals with vegan cooking, interiors and travel. Recipes, pictures and tips are published in this vegan food blog, featuring a diverse range of cuisines including British, Mexican, Indian and Middle Eastern dishes.
There are product tests as well, such as ones for microgreens, Birch water, gourmet coffee, fermented food and more. A Brit in Helsinki provides a wide selection of recipes ranging from kid-friendly meals to main courses and desserts.
---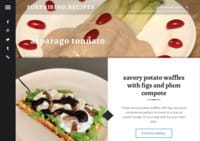 easy and surprising recipes for everyone
---
Hello!! I am passionate about food and cooking is my joy. After several years as a career woman, I have decided to take a well-earned break and nurture my creative side. Join me and my experiments in the kitchen - experience life, love and food!!
---
---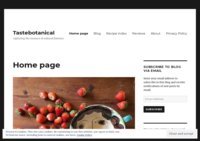 Quick and easy recipes using healthy, seasonal, mainly vegetarian ingredients. Lots of inspiration on how to use herbs, spices, edible flowers and other natural flavourings to make fantastic meals and impress your family and friends.
---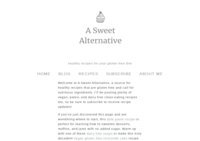 Healthy gluten free recipes with plenty of paleo, vegan, dairy free, and refined sugar free options.
---
My Special Food shares free recipes, food news and authentic gourmet selections. It started as a small, family-owned business specializing in Italian cuisine, offering fresh and hard-to-find traditional food products coming from every region of Italy.
From simple dishes to gourmet fare, My Special Food is a great source of Italian food recipes. Product recommendations include wines, cheeses, sauces and sweets. Local food culture and history are featured as well.
---
All Vegan Foods is a blog that makes the vegan lifestyle so much easier to follow. With the blogger's passion and expertise about all things vegan, this is the place to go for comprehensive vegan information. All Vegan Foods takes pride in its recipe collection, all of which are proven and tested. As part of its advocacy for nurturing the vegan lifestyle, this blog also promotes vegan supplements, exercise and vegan beauty products.
---
Man, That Stuff is Good started out as an online archive of personal recipes cooked over years. Since 2012, this food blog became a source of Southern food specialties for beginner and seasoned cooks. It is constantly updated as a mission to encourage aspiring cooks to prepare good food as quickly and inexpensively as possible.
A love of cooking is a great way to reconnect with family and friends, and this is what Man, That Stuff is Good helps its readers discover.
---
Danish wine expert Frederik Kreutzer shares his tasting notes and encounters with wine lovers all over the world. Wine education is what this blog is all about. He pours his heart into each article, serving his in-depth understanding on the history and flavor of different wine products. Bottles from various brands are reviewed and wine shops are usually featured. As one of Denmark's oldest wine blogs,
VinKreutzer has become a comprehensive guide on the various types of wine. Learn more about blind tasting, serving suggestions and recommendations.
---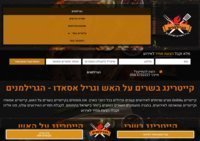 The Grillman Catering offers a variety of menus for small and large events. We offer quality meat for events, including hot toppings, including fresh salads and of course drinks and desserts. Here you can enjoy a variety of quality meats that are made directly on the grill and served together with hot additions suitable for quality meat. On our site you can enjoy a variety of quality meat grills and recipes for more information about the service we offer for events contact us through the website and we will be happy to make you available. The grillmen team is expert at catering asado for events.
We provide services for all types of events; Weddings, parties, birthdays, conferences, social gatherings and family gatherings. For each type of event we adapt a rich meat menu that is designed according to the event owner's budget.
The catering team is managed by an expert meat chef who works together with 5 professional teams providing our grilling services.
Grillman Catering is considered Israel's leading caterer for grill events on fire. Our menus include everything you need for a good meat meal; Professional staff, fancy serving buffets, perishable utensils and of course a lot of quality meat accompanied by hot toppings, fresh salads, drinks and desserts. Contact us today and get a quote for an event in fine ministry.
---
Food addict in NYC blogs about her travels and latest food discoveries. Sillydrunkfish is a lifestyle blog of a certified foodie, reviewing restaurants, night clubs, lounge, and bars on a daily basis. If you want to learn how to eat your way around New York, find popular holiday meals in Australia, or just need to know which wine is best to pair with your steak, then you've come to the right place.
---
Wine-Flair is written by a wine connoisseur. More than just a blog, it is a treasure trove of facts and relevant information about wine. From origins and varieties of grapes to food pairings and recommendations, this site is constantly updated with all the things you ever wanted to know about wines.
Wine-Flair shares a list of commonly used wine terms, wine quizzes, news, and periodic columns and podcasts that wine lovers can really pop the cork on.
---
Wine is best enjoyed when you know more about it. From the best wine pairings to cocktail recipes, you can find it here at Tasting Pour. This blog explores everything about wine and spirits, and the places where you can taste the finest wines. Tasting Pour is a reliable source of wine education, offering in-depth information about tasting terms and wine making methods. For wine lovers and those who cellar it, there are featured wineries and pairing tips as well as updates on new events.
---
Welcome to the official blog of The Brewery Show, a series of Youtube episodes about beer brewing. Paying homage to this popular drink, this blog shares the stories behind the breweries, their beer, and the people who brew it. From the featured articles and photos, much can be learned as the bloggers explore the facets of the craft beer revolution. See how each brewery makes its beer unique, and what really makes a beer taste remarkable.
---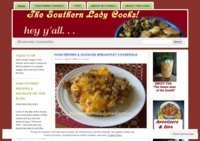 A blog about southern cooking and the south with lots of recipes, quotes, and home cooking
---
Daleville Alabama Kitchen is a food blog of a home cook. It is written and maintained by a mama baker from Southeast Alabama, whipping up sumptuous goods in her small kitchen. Whatever foods she makes, they are usually shared and posted, whether it is an adaptation of a recipe or a reinvented classic. Most of the featured recipes are family friendly. Some are even prepared for special dietary requirements such as gluten-free, less sugar, and low-carb options.
---
Celeste's Best shows off gluten-, egg-, and dairy-recipes. You will find recipes for gluten free bread, cookies, and even ice cream! It's such a delicious delight to browse through.
---
A Harmony of Flavors is a food blog created to teach people how to blend flavors in their cooking. It shares the love and joy of preparing food, no matter how simple or fancy the dish may be. In line with its goal of exploring both ethnic and domestic cuisines, this blog is regularly updated with recipes and cooking techniques.
A Harmony of Flavors is on a constant journey of diverse culinary experiences. It is a great source of recipes ranging from local to international cuisine.
---
Food Tips is a premium blog designed for everyone who shares a love for cooking, baking and entertainment. It is all about easy and quick recipes, interviews with top chefs, health tips, kitchen hacks. You can find reviews of modern kitchen appliances and buyer's guides to help you make the right purchasing decision.
---
This is a site where you can learn to cook and have fun doing it!
---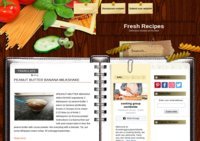 Recipes group, all with delicious recipes. Place your recipe with photos and clear description. Preferably in English so that everyone can read it. If you have friends with good cooking tips. Invite them out so you can share experiences with others
---
Find recipes for soups, appetizers and main courses made of fresh ingredients to bring out the best flavors and aromas.
---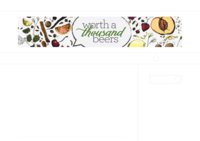 ---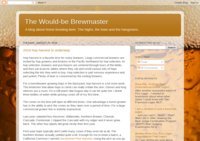 A blog about home brewing beer, the highs, the lows, the hangovers.
---
A vegetarian food blog with many Indian delicacies and more...
---
A happy kitchen full of vegan goodness, this is what Masala Vegan is all about. Discover lots of plant based recipes inspired by spices! For cooking, baking, and living, this food blog showcases vegan dishes from India and beyond. Since most of the recipes are based on whole foods, the dishes can be prepared to be allergy friendly. Masala Vegan creates magic, using aromatic spices and fresh ingredients that nourish the body while leaving a happier legacy for the planet.
---
Pints, Forks & Friends is a social community supporting craft beer & foodies with a soft spot for BBQ. A collection of
enthusiasts, chefs, brewers and socials sharing stories.
---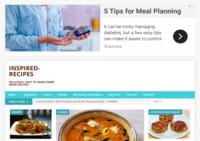 A recipe site with a collection of fresh, homemade and easy to make recipes.
---
TWIMII or simply, the way I make it is – chronicles the journey of a food blogger who started this site while learning how to cook. From someone who went through a multi-stage diet and had only knowledge of basic meals, TWIMII became a source of easy to follow recipes.
Most of the recipes are adapted from the food blogger's favorite cookbooks, with the dishes tweaked and made a bit healthier.
---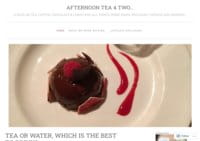 A blog on tea, coffee, chocolate & cakes, and all things home-made including vintage and modern…
---
ATL Adventurer highlights the amazing food, culture and events of Atlanta. This blog recommends where to eat, drink, and explore this city – both as a tourist and as a local.
It is filled with insider guides to dining spots, popular attractions and recent events. Foodies will love checking out its Restaurant Spotlights – a regular section where local restaurants throughout Atlanta are reviewed. Recent urban developments and street art are also featured in this blog.
---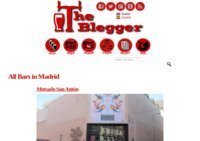 A guide where we review the best bars & pubs in Madrid, Spain, basically a beer blog.
---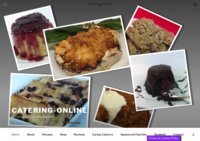 Catering Online is all about saving you money and spreading a bit of kindness. I'm hoping to encourage caterers to help others, and to save you money when cooking. I share recipes that I love and give my honest opinion on catering related products and services that I have used. My blogs range from recipes to food poverty. A section of my website called 'Caring Caterers' showcases those caterers who help the homeless and less fortunate.
---
Fast and easy salad recipes that everyone can enjoy. New recipes and videos every day.
---
From a bird's eye view, I am a hotelier by training, a technocrat by profession, a foodie and a chef by passion. I eat because I enjoy, I cook because I love and I rant because I think. I write about all these because I feel.
---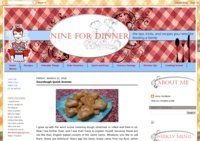 Nine for Dinner is all about giving tips, tricks and recipes needed for feeding a family. Whether your household is big or small, this blog provides useful information such as kitchen tips, grocery savings, menus, and children's favorites. There are plenty of interesting posts to read, such as the blogger's food musings, favorite cookbooks, kitchen gadgets, and fun anecdotes.
A must-read for the modern homemaker.
---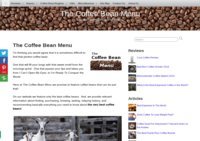 The Coffee Bean Menu is our little blog about coffee, coffee beans, where they are grown, what great beans are from various regions, and just anything related to coffee and coffee beans.
We've put a lot of work into this site over the years and hope you enjoy the fruits of our labor!
Regards,
Jaggerware LLC
---
Learn about tastes long forgotten and how to forage for your own Wild Food. Packed with recipes and guides we'll take you through the steps of gathering and finding your own Wild Foods.
---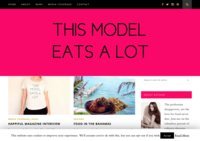 The profession disapproves, yet the love for food never dies. Join me on the relentless pursuit of culinary pleasure. And bring a napkin.
---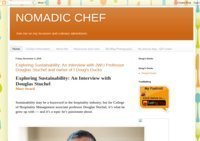 Nomadic Chef is a food blog created by a renowned chef and culinary educator from Rhode Island. As a locavore, this site is filled with everything about locally grown ingredients. From farm to table, this chef aims to bring out the best in cooking with the freshest produce.
A multiple-award winner and highly experienced in food service and culinary internships, Nomadic Chef shares his experiences in culinary travels, raising ducks, and urban agriculture.
---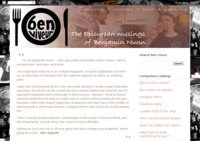 Ben Vivieur is a blog written by a renowned author, critic, and gourmand, Benjamin Nunn. It is full of robust opinions and commentaries about the food and drink industry.
Restaurant reviews are brutally honest, whether it's about a newly opened pub or a savoury discovery. Beer is a celebrated topic, with the articles being mostly about brewing, breweries, festivals and nostalgia. There's a yearly award for the best pub in London as well.
---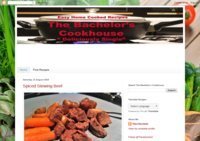 The Bachelor's Cookhouse is written by Theo Bachelor, a food blogger who loves to share his personal recipes. Believing
that there is always enough time to feed oneself something good, his recipes are filed according to specific completion time.
In a hurry? At The Bachelor's Cookhouse, it is easy to find recipes that can be prepared in under 15 minutes. Or, if you are in the mood for a longer fusion of flavors, there are dishes that can be prepared in under an hour or more.
---
Northern California bloggers share a glimpse of their family life filled with food, travel and wine & craft beer adventures. Often featured are the lush wine regions surrounding Sacramento and the craft breweries offering the finest hops. Trying to provide fun and family-friendly information, Sipped in California celebrates the best things on this side of the world.
Discover lots of delicious yet fuss-free recipes in this blog. From kid-friendly meals to lovely wine pairings, Sipped in California has it all.
---
simple and surprising recipes for everyone. I am looking for the different combination. The original version is in dutch, called gerechtenweb.blog. Due to a lot of international friends, I also made an engllsh version
---
Coffee lovers will definitely like The Coffee Tongue, a blog dedicated to all things coffee. From pictures and stories to recipes and coffee product reviews, this site has it all. There are articles about favorite brews, recommended coffee machines, and foods that go well with coffee.
The Coffee Tongue gives a hundred and more reasons to enjoy the drink. This caffeine induced blog is ready to satisfy its readers thirst for more.
---
The world according to Ms Q - my take on what's interesting, stylish and cool: restaurants, food, wine, music, cocktails.
Asia-based, internationally focused, American-flavored
---
Vegetarian dishes are easy to find at The Foodi Blog. It is home to hundreds of vegetarian recipes, kitchen tips, and food preparation techniques. With a mission to let everyone nurture their inner chef, this food blogger shares his best recipes for everyday meals and snacks. Specializing in Indian vegetarian, Indo Chinese, Italian, and Paneer recipes, The Foodi Blog presents a delicious mix of culinary specialties.
---
Recipes and techniques to make your own bread, charcuterie, beverages, soups, soaps, and ferments. I don't buy food wrapped in cardboard.
---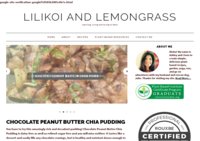 Delicious simple plant-based recipes while living, learning, and loving on Maui Hawaii
---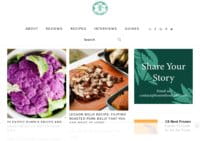 Find truthful reviews, authentic recipes, in-depth guides, and insights into the F&B industry. Get ready for some honest foodie reads.
---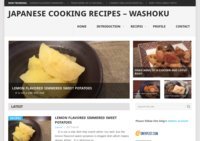 I'm very excited to share this blog with you. On this blog, I will post useful information about "Cooking Japanese food". I always welcome to hear your comment, so feel free to click on my contact page, send me an e-mail.
---
Ome Made started out as a blog about food, family and lifestyle. Now it has evolved into a business with the same name, selling homemade spice rubs, condiments and preserves. Ome Made also specializes in food catering, which is where the passion for fresh, organic, and free range food comes from. There are loads of recipes shared in the articles, covering a wide range of cuisines. It is a great site to learn how to cook a kid-friendly curry, a spicy lamb dish, or just a one pot meal that is quick and easy to prepare.
---
Rod J BeerVentures is a blog about all things beer. Whether its craft beer or macro beer, all aspects of the drink are discussed and explored here. Focusing on the local beer industry in the Cincinnati area, Rod J BeerVentures provides news, updates and events for all the beer lovers out there.
This blog aims to educate drinkers on choosing the right beer, and increase awareness on different kinds of ingredients. Rod J BeerVentures also helps businesses reach more beer enthusiasts through social media.
---
I am always sharing fresh, flavorful, (mostly) healthy recipes that I love to make and eat in my real, actual, daily life in this space. If I wouldn't eat it in real life, I won't put it on the blog. My goal is to encourage you with both approachable AND exciting food, whether you're cooking for yourself, your family, roommates, or friends. I want you to be so enthusiastic about these recipes that you eagerly await 5 pm when you can go home from work and start cooking.
---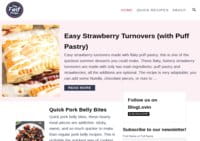 The Fast Recipe aims to offer homemade fast food recipes suitable for busy people trying to feed a family in a healthy, tasty, and budget-friendly way.
---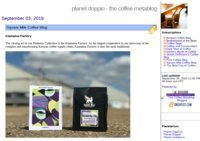 The most interesting coffee articles from the most interesting coffee blogs in the world.
---
Cooking is made easier with Sav's Kitchen, a food blog that is all about blending the right flavors and creating an aromatic experience that is almost magical.
Featuring an array of amazing dishes cooked with love, Sav's Kitchen has been recognized as one of the best vegetarian blogs at IFBA 2015. This site features countless ways of cooking and serving vegetables at any time of the day.
---
Traditional family recipes
---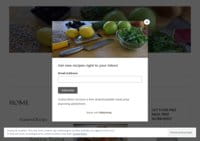 Easy and healthy recipes
---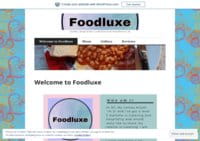 cheap homecooked food in manchester, uk
---