A dad's adventures on his bike with his equally-active and adventurous toddler. Learn how to encourage kids to get out and be active.
---
A self-proclaimed techy mom who witnessed how the excessive use of gadgets stunted her son's emotional growth, wrecked his school life, and soured their relationship. Learn how to reclaim balance and normalcy in your life.
---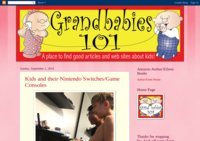 Grandbabies 101 is filled with ideas, recipes, crafts and other websites about our kidlets and grandbabies.
---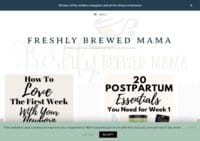 Freshly Brewed Mama is a network for the modern working mom. Find support for growing your career while raising babies and finding joy in the journey. You can rock all the things at home, at work, and all things in between with a little help from a friend.
---
Fatherhood: Reloaded comes from a man, a father, a geek, who is turning 40 and having a new baby over a decade since his last. Balancing a teenager, a tween, and a newborn while trying to stay young
---