Daily chronicle of my struggles & triumphs being a fist time mom. Has links to parenting resources/websites, product reviews, coupons, and more.
---
---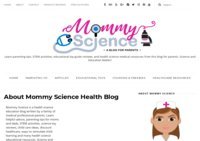 Mommy Science is a health education blog for parents. Learn parenting tips, STEM activities, toy guide reviews, and health science medical resources. Science and Education Matter!
---
---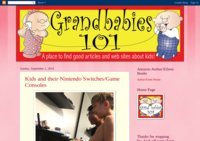 Grandbabies 101 is filled with ideas, recipes, crafts, and other websites about our kidlets and grandbabies.
---
Fatherhood: Reloaded comes from a man, a father, a geek, who is turning 40 and having a new baby over a decade since his last. Balancing a teenager, a tween, and a newborn while trying to stay young
---
A self-proclaimed techy mom who witnessed how the excessive use of gadgets stunted her son's emotional growth, wrecked his school life, and soured their relationship. Learn how to reclaim balance and normalcy in your life.
---
Fostering Families shares a vision to unite the entire fostering community together and help foster carers and social workers find the best fostering agency that meets their requirements. Our purpose is to form a wide network of people who could devote themselves to changing the lives of the most vulnerable children.
---