A dad's adventures on his bike with his equally-active and adventurous toddler. Learn how to encourage kids to get out and be active.
---
Thinking About Thoughts is a blog focused on promoting mental health among our children. Find tips on how to help your kids manage stress and regulate thoughts and emotions.
---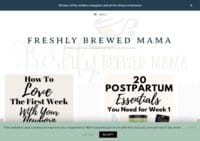 Finding joy at home, at work, and all things in between.
---
A self-proclaimed techy mom who witnessed how the excessive use of gadgets stunted her son's emotional growth, wrecked his school life, and soured their relationship. Learn how to reclaim balance and normalcy in your life.
---
Faith-based mental health + wellness blog aiming to assist parents, especially mothers, rebuild their lives. The articles address related issues and offer tips and tools to help parents achieve mental wellness.
---