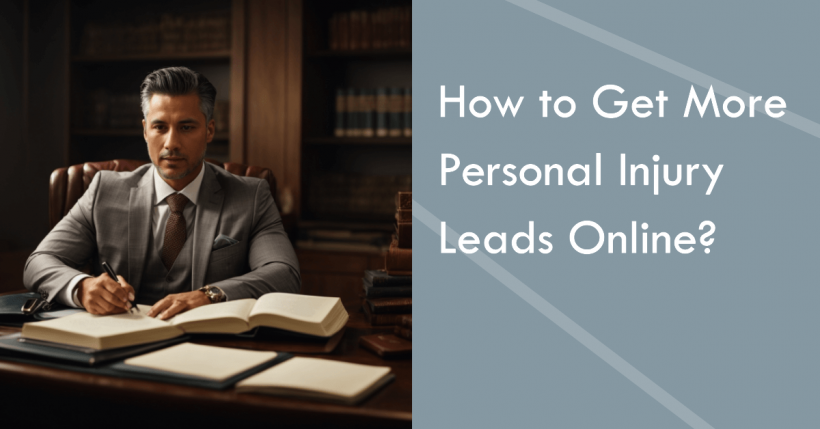 Getting more personal injury leads is crucial for any law firm looking to grow their business. However, generating quality leads can be a real challenge with so much competition among personal injury attorneys. This guide will walk you through proven strategies and tactics to get more prospects to contact your firm about potential cases.
Why Personal Injury Leads Matter
A personal injury lead refers to a potential client seeking legal representation after sustaining an injury. For a personal injury law firm, leads are the lifeblood of your practice. Without enough leads coming in the door, it isn't easy to sign new cases and clients.
Here are some of the key reasons getting consistent personal injury leads should be a top priority:
Gain new clients. More leads means more opportunities to consult with prospective clients, determine their case is a good fit, and sign them as new clients. Steady lead flow is key for growing your firm.
Replace concluding cases. Personal injury cases eventually settle or go to trial, concluding your representation of that client. New leads help replenish your caseload.
Smooth unpredictable workflows. The number of leads and new clients may fluctuate wildly month-to-month. Consistent lead gen helps even out those ups and downs.
Maximize marketing spend. Most law firm marketing aims to generate more leads. Without lead tracking, you can't optimize what's working.
Challenges Law Firms Face Generating Leads
As a personal injury law firm, you're not alone in wanting more leads. All your competitors want the same thing. Here are some of the key challenges attorneys face:
Intense Competition
Competition is extremely fierce, especially in large metropolitan areas. Well-funded law firms are aggressively advertising to get in front of injury victims. When potential clients search for a lawyer, they see page after page of ads. Breaking through all that noise poses a constant struggle.
Changing Marketing Landscape
The ways injury victims search for legal help are constantly changing. Rising ad costs make TV advertising less tenable for smaller firms. Inbound marketing through content, SEO, and social media continues to grow in importance. Keeping up with these ongoing shifts takes focus.
Lead Sources Vary in Reliability
Not all personal injury leads are created equal. While some sources provide high-quality leads, others are lower converting and less consistent. Finding and prioritizing the best lead-generation services and tactics takes time and effort.
Managing Operational Challenges
Once leads come in, you need processes for responding promptly, tracking them, and nurturing leads until they convert to signed clients. Many firms struggle to get these operations fine-tuned. Without them, leads fall through the cracks.
While the challenge is real, implementing a strategic approach to getting more qualified personal injury leads can make a huge difference in gaining an edge over competitors. Let's examine proven techniques.
Optimizing Your Law Firm's Online Presence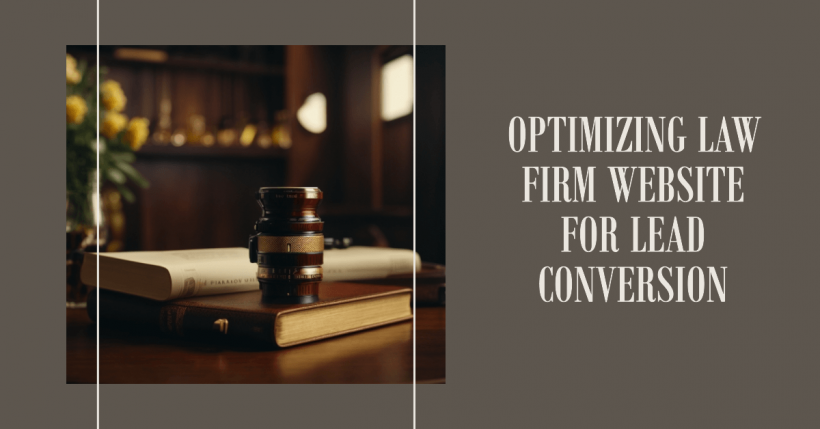 Your law firm's online presence – your website, search visibility, and online reputation – is foundational in lead generation. Without visibility and credibility online, other marketing investments will struggle. Here are keys to optimizing your online presence:
Invest in a High-Quality Website
For most firms, the website is the number one source of leads. An outdated, poorly designed site repels prospective clients. Ensure your site has:
An intuitive navigation and user-friendly interface.
Mobile responsiveness with fast load times.
Compelling content showcasing experience handling specific injury cases.
Clear calls-to-action to request a free consultation.
Continuously test and improve website conversion rates. Little tweaks can drive big gains.
Rank Higher in Local Search Results
Aim for your law firm's website to appear on the first page of search results for relevant queries like "Chicago personal injury lawyer" or "accident attorney in NYC". Higher visibility attracts more prospects.
Research and target key search terms. Identify the terms potential clients are using to find legal help. Focus your optimization efforts on ranking for those high-value keywords.
Produce targeted content. Create pages, blogs, and videos optimized for keywords you want to rank for. Incorporate these terms naturally to boost rankings.
Get authoritative backlinks. Look for opportunities to get backlinks from trusted sites and lawyer directories. These signal search engines that your firm offers expert legal help.
Leverage Paid Search Ads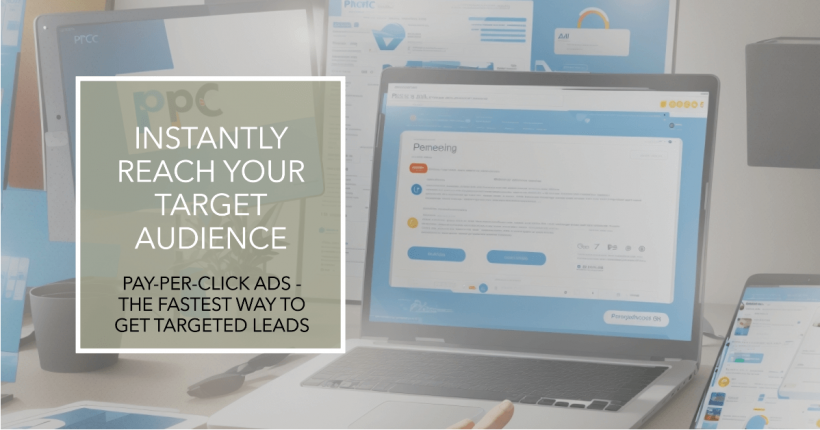 Pay-per-click ads put your law firm front and center when prospects search on Google, YouTube, and social media.
Set up Google Ads campaigns targeted to your metro area and practice areas. Bid on relevant keywords.
Retarget prospective clients who visited your site but didn't contact you yet. Remind them of your services.
Track conversions and optimize for results. Double down on what works.
An integrated organic and paid search approach gives you a balanced strategy. As search algorithms and costs shift over time, you can adapt.
Generating Leads Through Valuable Content
Creating and distributing educational, helpful content related to personal injury law establishes your brand as a trusted legal resource. It also persuades prospects to contact your firm.
Launch a Personal Injury Blog
Publish a steady stream of blog posts on your website covering topics relevant to injury victims like:
How fault is determined after a car accident.
What compensation is available after a workplace injury?
Mistakes to avoid after a slip and fall accident.
Promote this content through your email list and social media channels. Offer free downloads like checklists and guides. Blog content helps capture new leads through organic search. It also builds credibility with existing leads, nurturing them toward becoming clients.
Send Regular Email Newsletters
Email marketing allows you to stay top-of-mind with both potential and current clients. Send a monthly or bi-weekly newsletter with:
New blog articles and videos.
Q&As on frequently asked legal questions.
Firm news and case results.
Upcoming webinars or events.
Encourage newsletter sign-ups through giveaways and lead magnets. Segment your list based on the lead stage to send tailored messaging.
Create Educational Legal Resources
Develop "evergreen" resources like e-books, guides, quizzes, and webinars focused on informing prospects about the legal process and their options after an injury.
For example, produce an e-book on "The Ultimate Guide to Bicycle Accident Claims in Louisiana". These in-depth resources establish expertise and provide extensive value. Offer them in exchange for contact information to generate leads.
Getting Referrals and Strategic Partnerships
Beyond incoming leads, developing partnerships and getting client referrals can significantly expand lead generation.
Present Continuing Education Seminars
Offer to give talks and presentations for local medical associations, nursing groups, chiropractic groups, and others focused on identifying legal issues arising from injuries. Establish yourself as a go-to legal expert.
Hand out your card and brochures, collect business cards, and follow up to encourage referrals. Even a few referrals can become a steady stream as word-of-mouth spreads.
Set Up Referral Relationships
Referrals should flow both ways. Set up referral partnerships with health insurance brokers, doctors, physical therapists, financial planners, and other professionals injury victims work with.
Offer incentives for existing clients to refer family and friends who need representation. This can power steady referrals.
Get Visibility Through Local Sponsorships
Look for opportunities to sponsor relevant causes and organizations in your area. For example, sponsor local youth sports teams and get your firm name on uniforms. Having visibility and giving back earns goodwill.
Evaluating Personal Injury Lead Generation Services
You may consider purchasing exclusive leads from specialized legal lead generation services. Thoroughly vet any company before buying leads.
Understand their process for generating and qualifying leads. Make sure it will deliver prospects likely to become clients.
Ask about typical lead pricing. Lead cost can vary based on the level of qualification. Compare costs per exclusive lead.
Review contracts carefully. See how leads are distributed in your area and any commitments required.
Set clear expectations on lead volume. Most companies do not guarantee a fixed number of leads each month.
Reputable lead gen providers can deliver prospects explicitly interested in legal help. But they complement—not replace—your in-house lead generation efforts.
Integrate purchased leads into your existing systems. Follow up immediately and nurture them effectively. Qualifying each lead quickly helps maximize conversions.
Pulling It All Together: An Integrated Approach
Getting more high-quality personal injury leads requires carefully orchestrating multiple moving parts:
Strong Foundation Through Your Website and Branding
Your website experience and law firm branding establish credibility and trust with visitors. Without this foundation, leads are less likely to convert.
Balanced Mix of Marketing Tactics
An overreliance on any one source of leads causes problems if that source dries up. Blend inbound and outbound tactics to diversify lead generation.
Systematic Tracking and Follow-Up
Meticulously track the source of each lead to determine ROI across marketing efforts. Follow up and nurture leads quickly and consistently.
Testing and Optimization
continually A/B test messaging and offers. Double down on what works to get more leads. Refine processes to convert more prospects to retained clients.
Key Takeaways
Here are some key tips to remember about generating a steady stream of new personal injury leads:
Ensure your website delivers an optimal experience across devices.
Rank higher in local search results by optimizing for relevant keywords.
Create compelling content and distribute it through multiple channels.
Develop referral relationships and partnerships with other professionals.
Evaluate purchased leads carefully, focusing on quality over quantity.
Take an integrated marketing approach using multiple lead-generation tactics.
Track lead sources rigorously and continuously optimize conversion rates.
Getting more qualified leads paves the way for a thriving personal injury practice. By implementing this methodology, your firm will be better positioned to grow through word-of-mouth and deliver excellent legal service to injury victims who need your help.
You might also like:
https://www.ontoplist.com/blog/digital-marketing-tips-law-firms/
https://www.ontoplist.com/blog/top-law-firm-marketing-agencies-to-hire/
https://www.ontoplist.com/blog/law-firm-kpis-for-marketing/
https://www.ontoplist.com/blog/questions-to-ask-a-law-firm-marketing-agency/
https://www.ontoplist.com/blog/top-link-building-strategies-for-law-firms-seo/