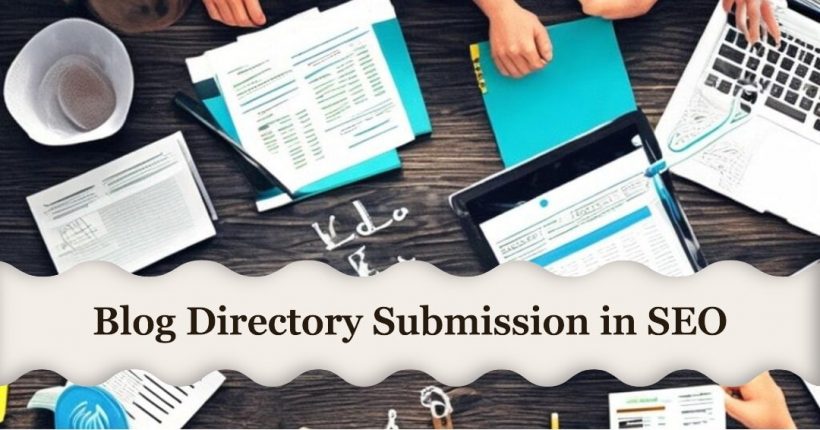 Are you struggling to attract traffic to your blog and lack visibility in search engines?
Look no further, as directory submissions are here for your aid.
This article is your ultimate guide for boosting visibility and traffic on your website through directory submission techniques.
Understanding SEO Techniques
To maximize the benefits of directory submission, let's first understand the fundamentals of Search Engine Optimization (SEO):
On-Page SEO
This includes optimization techniques applied within a blog, such as creating relevant titles, Meta tags, keywords, URL structure, etc.
Off-Page SEO
These methods extend beyond a blog by building high-quality backlinks from external sources. That's where directory submission comes into play.
Role of Directory Submission in Off-Page SEO
Directory submission enhances your off-page SEO efforts by listing your website on reputable online directories. It results in quality backlinks, generating more significant referral traffic and improving domain authority.
Directory Submission for SEO: An Overview
Directory submission refers to submitting a website or blog to various web directories under specific categories/niches (think Yellow Pages).
Here are some benefits:
Improves search engine ranking
Enhances online presence
Builds brand reputation
Types of Directory Submissions in Digital Marketing
Featured or Paid Web Listing: Quick approval and listings are prioritized.
Regular or Free Web Listing: Approval may take longer but is cost-effective.
Reciprocal Web Listing: Requires placing a link back to the listed directory on your site.
The Importance of Directory Submission in Digital Marketing
Advantages:
Generates high-quality links from authoritative sites.
Enhances overall domain authority.
Increases referral traffic from visitors browsing directories.
Improved credibility due to association with well-established resources.
Impact on Rankings & Traffic:
The more quality backlinks you acquire, the higher your search engine rankings. Directory submissions are crucial in increasing search visibility and attracting organic traffic.
The Process of Directory Submission for SEO Success
Follow these steps for successful directory submission:
1. Researching and selecting high PR directory sites
Pick directories with high domain authority (DA) and PageRank (PR).
2. Preparing website details for submission
Include these essential elements:
Website URL
Site Name
Short Description
Phone Number
Address
Remember, maintaining NAP consistency across all directories is crucial.
3. Submitting website to directories
Follow each directory's specific guidelines and choose an appropriate category.
4. Tracking and monitoring results
Review your submitted links to ensure search engines index them.
Evaluating the Effectiveness of Directory Submissions in the Present Day
Directories have evolved. To maximize results,
Target reputable web directories with high DA and PR.
Avoid low-quality directories, which could lead to penalties instead of benefits.
Best Practices for Directory Submission
To make your submission efforts meaningful,
Ensure relevance: Select niche-specific directories that match your blog's content.
Assess directory quality: Prioritize high-DA, high-PR sites with potential long-term benefits.
Schedule submissions: Spread your submissions over time rather than submitting them all at once; this looks more natural to search engines.
Embrace variety in directory submission strategy: Mix free, paid, and reciprocal submissions to create a diverse backlink profile.
Do's and Don'ts of Directory Submission
Do's:
Diversify anchor text keywords.
Be accurate with descriptions.
Maintain consistency in information across different directory submissions.
Don'ts:
Use spammy techniques or automated tools for mass submissions.
Submit to low-quality directories
Use promotional language in descriptions.
Top Directory Submission Sites for SEO Success
Some popular and high-quality directories include:
DirJournal
BOTW (Best of the Web)
Bloggeries
BlogHints
Always research the latest, reputable directory sites before submitting.
Final Thoughts and Recommendations
Directory submissions are an effective way to boost your blog's visibility and traffic if utilized strategically.
Here are some points to remember:
Patience: Results may not be instant, but long-term objectives can be accomplished.
Paid Directories: If budget permits, consider paid listings for faster approval and better placements.
Continuous learning: Explore new ways of mastering SEO capabilities through directory submissions.
Armed with this guide, you can kickstart your directory submission journey confidently!
Following these guidelines, blog directory submission boosts organic traffic and strengthens your website's position in a competitive online world.