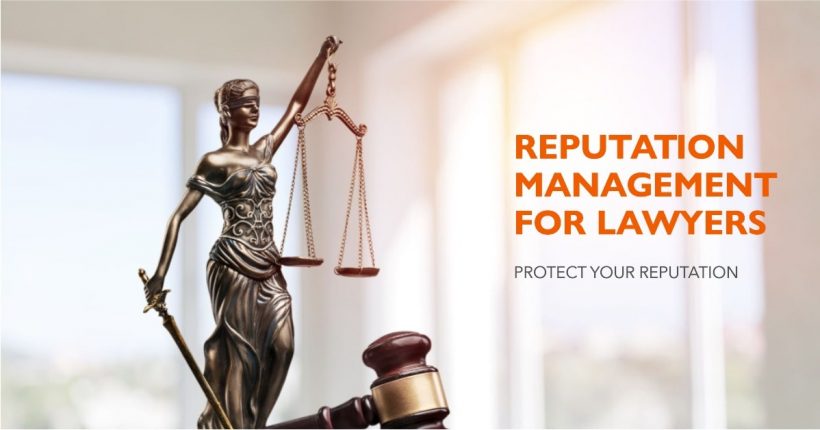 Is your law firm's reputation hanging in the balance?
A solid online presence is critical to thriving in any industry, especially legal. It is essential to understand and address the power of client reviews and their influence on the decision-making process.
This comprehensive guide will walk you through the ins and outs of reputation management for lawyers and provide actionable steps for ensuring your law firm stays ahead of its competitors.
The Role of Reputation Management in Modern Legal Practice
Advancements in technology have shifted client decisions toward relying heavily on online reviews when choosing a lawyer or law firm. With this shift comes both opportunities and challenges:
A substantial number of positive online reviews can boost credibility and increase clientele.
Negative reviews can tarnish a law firm's image, discouraging potential clients from seeking your services.
Managing your law firm's online reputation should become a top priority in modern legal practice. Neglecting this aspect could result in losing potential business opportunities and ultimately hurt your bottom line.
Start Reputation Attorney Research
Understanding where you stand with current clients and online perception is crucial before starting enhancement or repair work. Here are some tips for kick-starting research on your law firm's existing reputation:
Compile all available online feedback
Asses popular review sites such as Avvo (Criminal Defense Lawyers), Super Lawyers (Personal Injury Law Firms), Martindale-Hubbell (Divorce Lawyers), and Lawyers.com
Evaluate the impact of negative reviews on search engine optimization (SEO) and pay-per-click (PPC) marketing efforts.
Proper research helps uncover threats to your online reputation, allowing you to promptly address them and prevent further damage.
Using Google as a Research Tool
Google offers an effective way for lawyers to identify potential areas of concern:
Conduct a search using branded terms (e.g., law firm's name)
Combine those terms with modifiers like "reviews" or "complaints"
Analyze search results for patterns or common problem areas
By investing time in mastering Google searches, you can quickly unveil relevant information about your law firm's reputation, helping make data-driven improvements.
Establish Your Brand Assets
Ensuring your law firm has a stellar online reputation goes beyond managing reviews. It also involves establishing robust brand assets and consistent efforts across various platforms. Here are some steps to help establish an online presence essential for success:
Set up a Google Business Profile and enlist on reputable third-party review sites.
Ensure consistency in contact information, business hours, services offered, etc., across all platforms.
Actively monitor reviews on these listings and engage clients by addressing their concerns promptly.
It is worth mentioning that dealing with negative or falsified reviews presents unique challenges; however, reporting spam or inappropriate material may result in its removal from certain websites.
Claim and Optimize Your Business Listing on OnToplist
Learn How to Deal with Reviews
Understanding how public perception affects your legal practice will dictate the best approach when responding to positive or negative reviews. Common misconceptions around online reputation management include ignoring bad feedback or becoming too defensive when addressing criticism.
Instead, adopt a transparent and empathetic approach, ensuring clients feel heard and valued. This includes thanking them for positive reviews and showing genuine concern for resolving any issues when addressing negative ones. Remaining proactive in managing online reviews will earn potential prospects' trust while advocating for your law firm's professionalism.
Collect More Reviews for Attorney Reputation Management
Growing the volume of your law firm's positive reviews is essential to counterbalance the impact of negative feedback. However, obtaining reviews can be an uphill battle, especially in the legal industry, where clients may not readily offer their views. Here are a few strategies that can streamline and improve the review collection process:
Make it easy for clients to leave reviews by providing clear instructions or sending direct links.
For clients to submit feedback, offer multiple platforms, such as Google Business Profile and other third-party websites.
Encourage satisfied clients to share their experiences by asking for reviews as part of your post-case follow-up.
By implementing these techniques, you increase the likelihood of growing your collection of positive reviews and enhancing your online reputation.
Timing and Clients' Satisfaction in Soliciting Reviews
Timing plays a pivotal role when soliciting client testimonials. You want to strike while emotions are fresh, but ensure they're satisfied with the outcome before requesting a review. Below are some tips on identifying when it's appropriate:
Measure a client's satisfaction via surveys or open communication about their experience.
Send requests immediately after completing cases or sometimes within days from their conclusion.
These efforts will contribute significantly towards collecting more genuine and positive reviews on various platforms.
Using Email to Request Reviews
Email is one of the most effective mediums for soliciting client feedback due to its speed, personalization options, and convenience. Benefits of email review requests include:
Increased chances of receiving responses due to personalized touchpoints.
The ability to insert hyperlinks directly into emails makes it convenient for clients to access designated review sites.
With these advantages in mind, email campaigns allow consistent follow-ups and ensures higher client response rates than other methods.
Concluding Remarks – Mastering Reputation Management for Lawyers
Reputation management has become essential for lawyers to maintain a competitive advantage. Positive reviews and satisfied clientele ensure business longevity and become invaluable resources for attracting new cases.
Implementing the strategies discussed in this guide will effectively manage your law firm's online reputation, cultivate strong relationships with your clients, and see lasting success in contemporary legal practice.
👉 Looking for more expert insights on SEO or digital marketing? Check out our Best Marketing & Advertising Blogs list and learn from industry leaders.
Frequently Asked Questions (FAQs)
Q1: How can I improve my law firm's reputation online?
To improve your law firm's online reputation, focus on the following:
Actively monitoring and promptly responding to online reviews (both positive and negative).
Encouraging satisfied clients to leave reviews on various platforms, including Google Business Profile.
Ensuring your brand assets (e.g., website, social media accounts) provide a consistent message across all channels.
Q2: How do I handle fake or malicious reviews?
To handle fake or malicious reviews:
Carefully evaluate the content of the review in question; if it violates a platform's policies or contains inappropriate language, report it.
If possible, consider privately contacting the reviewer to resolve any misunderstandings.
Keep calm and remain professional if responding to a questionable review publicly.
Remember that potential clients value transparency and may appreciate how you tactfully deal with such situations.
Q3: What are some techniques for getting more authentic client reviews?
Some strategies to encourage more authentic client feedback include:
Asking satisfied clients for testimonials during post-case follow-ups.
Providing clear instructions on how to leave feedback on different platforms.
Making it simple and easy to write a review by following up via email with direct links to relevant sites.
Q4: How often should attorneys monitor their online reputation?
Attorneys should regularly monitor their online reputation; ideally, this should be done at least once weekly. Staying up-to-date with feedback allows timely responses and helps identify conditions requiring immediate attention before escalation.
The Importance of NAP Consistency in SEO & User Experience
Q5: Does SEO play a role in online reputation management for lawyers?
Yes, search engine optimization (SEO) plays a crucial role in online reputation management for lawyers. Maintaining a positive reputation helps rank higher on search engines, increasing visibility and attracting more clients. Consequently, the impact of negative reviews should be minimized to avoid harming SEO efforts.