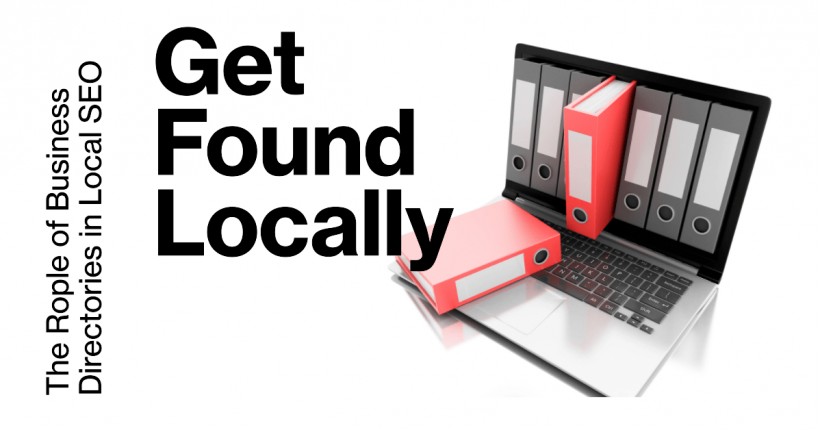 In today's competitive digital landscape, local businesses must leverage every tool to stand out and attract customers. One often-overlooked strategy is using online business directories to boost local search engine optimization (SEO). In this comprehensive guide, we'll explore the role of online business directories in local SEO and how you can utilize them to maximize your online presence and drive more leads.
Table of Contents
1. What are Online Business Directories?
Online business directories are digital platforms that list and categorize businesses based on location, industry, and other relevant criteria. They act as modern-day Yellow Pages, helping users find their area's right products or services. Some examples of popular online business directories include Google My Business, Yelp, and OnTopList.
2. The Importance of Local SEO
Local SEO optimizes your online presence to attract more business from location-based searches. As more people use search engines to find products or services near them, local SEO has become increasingly important for businesses of all sizes. A strong local SEO strategy ensures your business appears in local search results, making it easier for potential customers to find and contact you.
3. How Online Business Directories Impact Local SEO
Online business directories play a crucial role in local SEO through the following:
NAP consistency: Your business's name, address, and phone number (NAP) should be consistent across all online platforms, including business directories. This consistency signals to search engines that your business is legitimate and helps improve your local search rankings.
Backlinks: Listing your business on high-quality directories, such as OnTopList, provides valuable backlinks to your website. These backlinks can boost your site's domain authority and increase search rankings.
Citations: Citations, or mentions of your business's NAP on other websites, are essential to local SEO. Business directories are a prime source of citations, helping to improve your online visibility.
Keyword-rich anchor text: Using keyword-rich anchor text in your directory listings, such as "New York SEO companies" or "best divorce lawyers," helps search engines understand the context of your business and improves your local search rankings.
4. Top Business Directories to Consider
To make the most of online business directories for local SEO, consider listing your business on the following platforms:
Google My Business
Yelp
Bing Places
Foursquare
YellowPages
Better Business Bureau
Angie's List
Manta
Chamber of Commerce
Citysearch
Superpages
MerchantCircle
Hotfrog
Local.com
Brownbook
5. How to Get Started with Online Business Directories
To maximize the benefits of online business directories for your local SEO, follow these steps:
Research: Identify the most relevant and popular online business directories for your industry and location.
Create or claim your listings: Visit each directory and create or claim your business listing. Ensure you provide accurate and up-to-date information about your business.
Optimize your listings: Enhance your directory listings with keyword-rich descriptions, high-quality images, and customer reviews. Use keyword-rich anchor text when linking to your website, such as "add your business listing".
Maintain NAP consistency: Ensure your business's name, address, and phone number are consistent across all directory listings and other online platforms.
Monitor and update: Regularly review your directory listings to ensure they're up-to-date and accurate. Respond to customer reviews and engage with users to build trust and credibility.
Track performance: Use analytics tools to monitor the performance of your directory listings, such as referral traffic, leads, and conversions. Adjust your strategy based on the data to maximize your local SEO efforts.
6. Key Takeaways
Online business directories play a vital role in local SEO by improving your online visibility, providing valuable backlinks, and increasing the consistency of your NAP information across the web. To make the most of online business directories:
Research the best directories for your industry and location
Create or claim your listings and optimize them with keyword-rich content
Maintain NAP consistency across all platforms
Monitor and update your listings regularly
Track performance and adjust your strategy based on data
By following these steps, you can leverage online business directories to enhance your local SEO efforts and attract more customers to your business.
7. Additional Tips for Success
To further enhance your local SEO strategy using online business directories, consider these additional tips:
Prioritize high-quality directories: List your business in high-quality, reputable directories with a large user base and high domain authority. These directories carry more weight with search engines, providing greater benefits for your local SEO efforts.
Include industry-specific directories: In addition to general business directories, list your business in industry-specific directories to reach a more targeted audience. These niche directories can boost your visibility among potential customers specifically searching for products or services in your industry.
Stay active and engaged: Many online business directories offer features that allow businesses to interact with users, such as responding to reviews or posting updates. Stay active and engaged on these platforms to build trust with potential customers and improve your online reputation.
Use schema markup: Implement schema markup on your website to provide search engines with additional information about your business, such as your NAP, operating hours, and services offered. This structured data can improve how search engines display your business in search results and enhance your local SEO.
Leverage local content marketing: Create locally-focused content on your website, such as blog posts, case studies, or videos highlighting your community involvement or local expertise. This content can help your business rank for location-specific keywords and attract potential customers from your area.
Optimize for mobile search: As more people rely on their smartphones to search for local businesses, ensuring your website is mobile-friendly is crucial. Optimize your site for mobile devices to provide a seamless user experience and improve your local search rankings.
By incorporating these additional tips into your local SEO strategy, you can further leverage online business directories to grow your online presence, attract more customers, and, ultimately, drive more sales for your business.