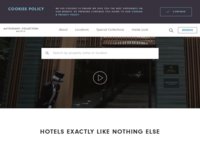 Autograph Collection is a group of boutique hotels under the Marriott Rewards program. Explore this site for business travel options, foodie havens, team retreats, and more.
---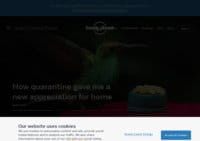 ---
Holiday Extras offers low prices and great choice of airport parking packages both on-airport and off-airport parking at Luton airport.
---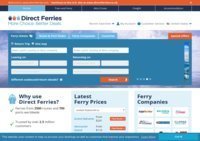 Direct Ferries is a ticketing service in Europe, Africa, and many other ports across the globe. This website contains trip planning guides, port information, ship reviews, reservations, and exclusive deals.
---
---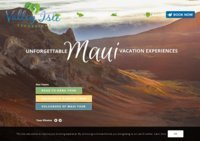 A Maui tour company that offers an enjoyable, eco-friendly, and sustainable Hana Tour experience with longer stop durations and luxurious services.
---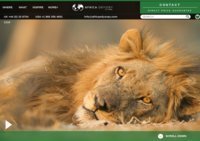 Tailor-made African Safaris and African Honeymoons. We specialise in remote safaris to Botswana, Namibia, Tanzania, Kenya and Zambia, and beach breaks to the Indian Ocean islands including Zanzibar, Mauritius and the Seychelles.
---
A complete and easy to follow guide for travelling to the Niagara Falls, the site gives updates on the latest deals, attractions, tours, and vacation packages.
---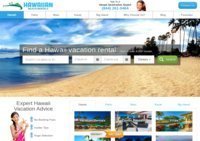 Hawaiian Beach Rentals are destination experts offering a huge selection of vacation rentals in various locations throughout Hawaii.
---
Discover the unique towns and villages along the Suffolk Coast and learn where to stay, eat, explore and enjoy this top UK holiday destination.
---
Unique, hand tailored, premium travel experiences in Peru and the Andes region
---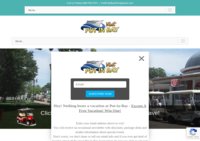 Welcome to Put-in-Bay! Put in Bay Ohio is a vacation island located in Lake Erie hosting over 1 million visitors a year, Explore our page and learn about our fine Resorts & Hotels, Home Rentals, and vibrant nightlife. Plan your island vacation today!
---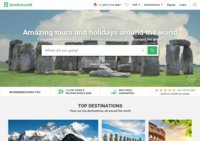 A global travel website and booking portal for day tours, group getaways, and vacation packages for over 120 countries worldwide.
---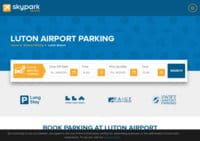 SkyParkSecure.com allows you to compare airport parking with confidence to find the best packages.
---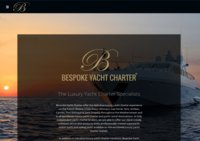 Bespoke Yacht Charter are a London based company offering boat rentals and luxury yacht charters in the Mediterranean with a special focus on the French Riviera and Cote d'Azur ports of St Tropez, Cannes and Monaco. We are independent brokers, meaning that we have no allegiance to specific yachts, yacht owners or yacht operators. This allows us to offer our clients completely unbiased advice and to match each client to the yacht, crew and destination that truly works best for them. We regularly visit the yachts that we charter, meeting with their crew and ensuring that not only is the service on offer fantastic, but also that they are constantly kept in perfect condition. Once each client has chosen a yacht in conjunction with their charter broker, we work closely with the client and the yachts Captain to design highly tailored cruise itineraries and also provide a full concierge service arranging everything the client desires. Our exceptional local contacts and knowledge means that we can get our clients the best berths, tables in nightclubs, tickets to sold out events etc.
In addition to private luxury yacht charters, Bespoke Yacht Charter arrange corporate yacht charters and hire for companies attending the myriad of events taking place on the Cote d'Azur and French Riviera each year. These include the world famous Monaco Grand Prix and Cannes Film Festival in addition to the established industry events in Cannes such as MIPIM, Cannes Lions, MIDEM and MIP TV.
Please contact a yacht charter broker in our London office to discuss all your yachting needs.
---
London Theatre Breaks is a great place to find out what is on in London's Theatreland, what else to do when you get there and how to organise your whole trip: including buying tickets, finding nearby hotels and booking travel.
Whether you want to see one of London's world famous musicals, catch a famous actor starring in a play, or just have a good laugh at a comedy London's West End has it all!
---
Bespoke Yacht Charter are a small and highly focused company offering clients the ultimate luxury yacht charters and boat rentals in the Mediterranean with particular focus on the Cote d'Azur and French Riviera yachting destinations on St Tropez, Cannes, Antibes, Nice and Monaco. We offer a large selection of motor yachts, superyachts and sailing yachts of all sizes. All of the yachts are impeccably maintained by highly professional crew. We regularly visit the yachts we offer for charter to ensure that they are in superb condition and that the service on offer is of the highest imaginable standard. As we are independent brokers that do not represent any specific yachts or owners, we are free to guide our clients impartially in choosing the best possible yacht for them. Bespoke Yacht Charter have a great deal of experience in arranging corporate yacht hire and charters for companies attending prestigious Cote d'Azur events such as Monaco Grand Prix and the Cannes Film Festival, not forgetting industry specific events such as MIPIM, MIDEM, MIP TV, Cannes Lions and others. Please contact a yacht charter broker in our Monaco or London offices to discuss all your luxury yachting needs.
---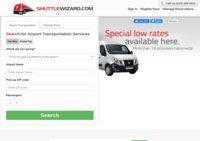 We are an airport transportation search engine and reservations platform.
---
A Sitges hotel offering views of the Mediterranean Sea and the finest rooms and suites, as well as dining, spa, wedding and event facilities.
---
High end, fully cutomized tours and travel experiences to destinations throughout South America
---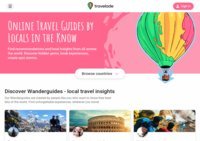 Travelade is a small startup on a journey to make travel more personal. We're a group of avid world travelers, and have come to realize that everyone's travel style is different — and changes. Too often recommendations of what to do and see at a destination don't take into account you and your preferences.
So whether you're a wilderness lover looking to stay clear of crowds, a backpacker on a budget, or a family seeking kid-friendly fun, we want to get you the right — and trusted — recommendations. Vacation time is too short to be wasted on disappointing experiences!
Every journey has a start, and ours is in Iceland, homeland to a couple of us on the team. We'll help you find the right path (or glacier, or museum) that suits you, and will be quickly expanding to more countries and destinations.
---
At Medway Leisure Travel we are all passionate about travelling the world and experiencing its many wonders in the best possible way. We have a vast range of holiday options which include activity and adventure, culture, ranching, wildlife and opera holidays to mention a few.
---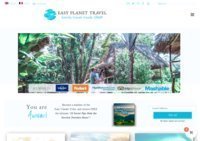 Inspiration and tools to travel around the world to wonderful and fascinating destinations that will change your life, one journey at a time!
---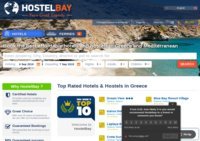 At Hostelbay you will find exclusive tips about travel in Greece and the Greek islands. Hostelbay offers a great selection of the best budget accommodation available in Greece and Turkey. You can also purchase ferry tickets and save up to 70% with our exclusive Greek Island Hopping Pass.
---
Nestled at the edge of Jasper National Park, overlooking the majestic Rocky Mountains, sits the Overlander Mountain Lodge. This jewel in the Canadian Rockies offers spectacular views, gourmet dining and ultra comfortable lodging. Warm hospitality and a casual yet cozy atmosphere are combined in a mountain setting of unique, natural beauty.
---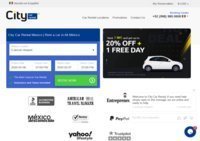 City car rental is a car rental agency that has specialized in offering exceptional service to each one of its clients' thanks to the personalized attention and the transparency that we provide in each one of your car rental reservations with us.
In city Car Rental, what you see is what you pay for. get a car rental service with us at any of our locations and enjoy incredible benefits and discounts prepared just for you!
City Car Rental
Calle 34 Nte, Gonzalo Guerrero, 77720 Playa del Carmen, Q.R.
+52 (984) 242. 0154
City Car Rental
Francisco, Av. Francisco Medina Ascencio 2, Área Militar de Vallarta, 48290 Puerto Vallarta, Jal.
+52(322) 308.0085
City Car Rental
Lázaro Cárdenas, Lienzo Charro, Centro, Ampliación Juárez, 23470 Cabo San Lucas, B.C.S.
(998) 980. 0608
---
Vacation Australia - good amenities and interesting places to visit for a holiday in Australia. Entertainment. Travel Australia, Enjoy your vacation in Australia.
---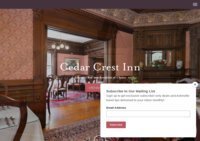 A bed and breakfast inn in Asheville, NC that offers all inclusive vacation packages with meals, desserts, internet access, parking, daily wine, and other exquisite amenities.
---
Propark Boston's North Station Garage Park and Fly Program offers Cheap Logan Airport Parking near Harvard Square and TD Garden, Perfect place to park for Boston Celtics games.
---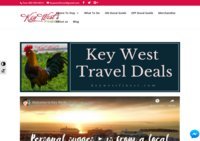 Insider's guide to Key West, Florida and everything that is happening on the island, including where to stay, what to do, how to get there, and money saving tips on restaurants, hotels, and attractions.
---
Gateway2Morocco is a leading tour company based in North America and offers Morocco Private Tours, Marrakech day trips, Sahara desert tours and Guided Morocco Tours for singles, couples, families and groups at affordable prices.
---
The best private transportation solution from/to the airports of the main tourist destinations in Mexico's .
---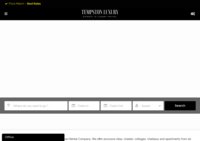 Tempston Luxury is a Leading Luxury Vacation Rental Company. We offer exclusive villas, chalets, cottages, chateaus and apartments from all around the world. Each of our properties offers something unique and has been put through strict inspection to ensure guest satisfaction. Our commitment to you, as our valued guests, is full personalisation of your stay. Therefore do not worry if you cannot find a suitable villa or location on this website. Our extensive network of homeowners & property managers enables us to find you the perfect villa anywhere in the world.
---
The Packabook blog explores books in relation to the places they are set. It
is ideal for travelers who are searching
books set in the places they are
traveling to, and for people who want to
learn more about a place by reading
novels that are set there.
---
With its local knowledge of Central Florida, the team of Orlando Vacation Rentals can help you find the right vacation home, especially near Disneyworld, based on your budget and preferences.
---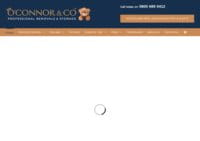 Professional removals and storage solutions for personal and commercial customers
---
---
---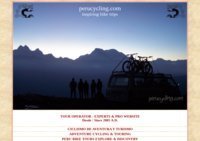 ---
Luxury yacht charter portal Cannes Monaco St-Tropez, motor and sailing yacht from 40ft to 150ft, day and week crewed charter, submarine rental
---
Cruising offers something for everyone! Cruising is the most flexible way to holiday because it offers activities based on your interests, age, hobbies and passions. Activities do vary depending on cruise line, ship and destination.
---
Find and rent the perfect holiday house or villa in Bali, with breathtaking views and easy access to the city center at the lowest prices.
---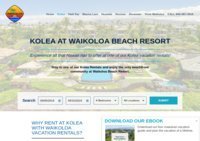 Luxury 2 and 3 bedroom vacation rentals in the Waikoloa Beach Resort on the Big Island of Hawaii.
---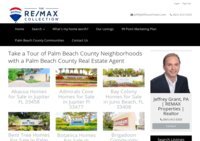 This is a video blog with video tours of many Palm Beach County communities. It features aerial drone flyovers, ammenities, club tours and basic information. Many of the communities also have a list of current properties for sale. See the homes for sale in West Palm Beach area.
---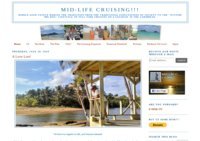 Mid-Life Cruising!!
---
Car Rental in Preveza Airport of Aktion and Car Rental in Lefkada island, Greece. We are provide car rental services and transportation to all over Greece.
---
---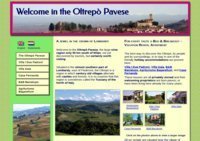 ---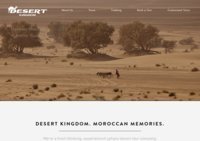 We are a fresh Sahara Desert Tours company, offering tours and package holiday to Morocco with great guides.
---
Bodega Bay Vacation Rental Features Travel Tips and Locations for Your Bodega Bay Vacation.
---
---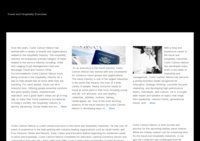 Travel and hospitality executive offers insights of marketing and management side of the industry. Read travel tips, hospitality trends, and related news.
---
A website to meet all your travel needs.
---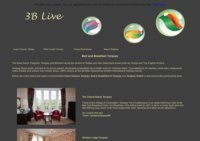 ---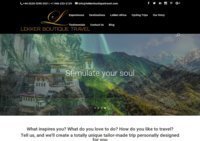 ---