The Optical Ocean: Above & Below
---
---
---
Reviewing all pre-network PPVs from the WWF/WWE, WCW, & ECW.
---
a blog about procycling
---
---
---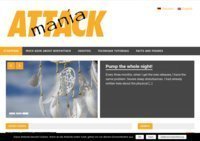 Fitness and nutrition issues that cross our path in everyday life - considered with a wink, but never without careful research. BODYATTACK is a constant companion: How effort can become fun and "attacking the body" can become addictive. We also offer technique tutorials on the most important functional exercises and a witty oddities cabinet. Thus it is well worth taking a look.
---
Primarily dojo information, and in future to be a blog for Redwood Dojo in Oakland, CA.
---
---
Donald Lilley Jr (aka DLils) is an up and coming online sports beat writer and host of the acclaimed new show and podcast "HipHop and Homeruns". Tune in as he tackles the tough issues that face athletes in our urban media and socially invasive era. Tune in to hear all topics such as:
Conspiracy Theorist; During this brief phase, I will offer my sports conspiracy theory of the week
Fantasy GM; This part of the show is where I offer listeners my own take on the best possible trade scenarios that could happen in any sport
The Rumor Mill; I discuss the latest rumors in sports and the hip hop community
Mr.Ref; Questionable calls get analyzed and I take a look at how some officiating may have impacted the game
And Video Interiews
---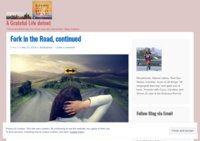 ---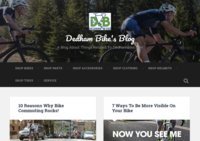 A blog of happenings at Dedham Bike & around the bicycle industry. New products & reviews as well as ramblings on riding & more!
---
---
Ping Pong Pro covers everything you'd need to know about the sport, from the basics to how-to tutorials to tips and tricks and product reviews.
---
Discussion of all current sporting events.
---
News and Reviews of College and Professional Football, Baseball, Basketball and more.
---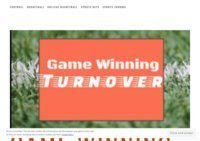 Sports blog covering a variety of sports including basketball and football both at the professional and college level. The site also covers fantasy sports and sports betting.
---