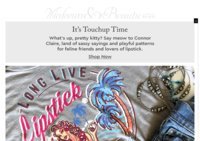 Makeup & Beauty is by Karen, a freelance writer, and a beauty and makeup geek. In her blog, she dishes out comprehensive beauty and skincare reviews about the most raved and latest items from numerous known brands. She also offers beauty tips that are easy to follow and replicate at home. She has built a name for herself and is a credible source in the industry. Her writing voice is friendly and relatable — you'll want to kick off your heels and lounge on the couch while reading her blogs.
---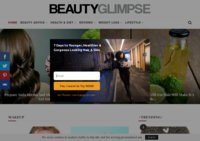 BeautyGlimpse is a website started by experts in the beauty and wellness industry. It offers unbiased advice, home remedies, tips, fashion guides, and solutions to common beauty dilemmas.
---
Learn how to do quick and easy hairstyles, cute braids, and fancy wedding updos for short, medium, or long hair with my free, step-by-step, YouTube hair tutorial videos.
---
My Fat Pocket is a beauty and skincare blog by Jessie Ting, an award-winning aesthetician from Singapore. Her blog is filled to the brim with information on proven skincare and beauty procedures such as microblading, micro-pigmentation, or phototherapy. If you plan to undergo these procedures, make sure you start your research here. There are

also a lot of nail, hair, and makeup ideas to inspire your next look. Everything we've seen is super-interesting and there doesn't seem to be enough time to browse it all. Visit the Jessie Ting blog for something to pique your interest!
---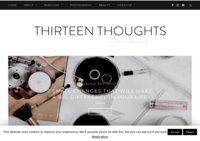 If we could measure the love we have for Thirteen Thoughts on a scale of 1-10, we're sure it would be more than thirteen. This beauty and skincare blog by Paula is inspiring and empowering. It's filled with well-written entries and beautiful photographs that she takes herself. Her personal approach to writing about the newest products that beauty brands come up with will leave you well-informed and excited to try them out. She even has a list of products she loves for achieving a natural

look. Check out Thirteen Thoughts for yourself and see why we love this blog so much!
---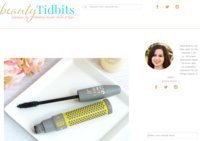 Beauty Tidbits is filled with information that's useful for every lady! This blog is handled by Harshleen, a beauty enthusiast who loves to explore new releases. Read her reviews about proven skincare and makeup products to help you decide on what to buy and use based on your preferences. Reviews are comprehensive and include info on why a skincare ingredient works and how you can incorporate it into your beauty routine. You will also find suggestions on which cosmetics you can use to achieve a full glam or a natural look.
---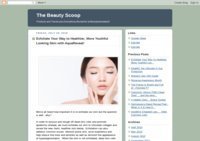 Want to keep up with the latest beauty trends, best products, and more? Then stay on top of the Beauty Scoop with beautystoredepot's beauty blog!
---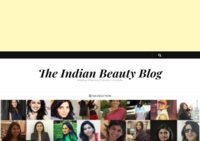 The Indian Beauty Blog is a beauty, fashion, and lifestyle blog by Ritu Rajput. You will discover articles about beauty tips, makeup looks, and fashion trends. She also reviews different makeup products which can help you decide on your next purchase. Her Indian bridal makeup checklist is a must-read to ensure everything goes well before, during, and after your wedding. If you are new to skincare, she shares budget hauls, travel skincare essentials, and more.
---
CMK stands for Colour Me Kitsch, a vibrant and unique website by Jayne Robinson — also known as Jayne Kitsch. It covers a multitude of topics, including fashion and beauty; all approached in an inspired and creative way. This comes as no surprise, as Jayne completed an honours degree in Cinema, Photography, and Television. The website's vibrance reflects Jayne's quirky personality, too!

CMK's beauty category covers the latest releases of new and established beauty brands, as well as makeup and hair care routines, and interviews with well-known makeup artists. Jayne also believes in basic beauty, and if you want to learn more about that, we suggest you go check out CMK now!
---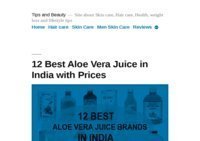 Tips and Beauty is a blog created by Niesha, an Environmental Science post-graduate. It offers beauty tips for women of all ages and from all walks of life. Here you'll find natural beauty tips on how to get better and clearer skin using easily accessible ingredients and tools. Niesha's reviews will hook you and make you want to try products for yourself. If you have olive skin, rejoice! There are recommendations about the best colors to use for your makeup looks.
---
GeniaBeMe is a beauty and skincare blog filled with reviews, information, and tips. Check out the latest beauty tips and learn how to incorporate them into your daily routine to keep you looking and feeling fresh! You will also find reviews and trials from the newest releases of both well-known and new beauty brands, . Read up on the newest products and decide whether they're for you before you buy them. There are even makeup tutorials to help you achieve the look you want.
---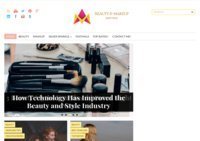 Beauty and Makeup Matters is a beauty and skincare blog by Poo. It will surely become your next favorite online resource for eye makeup tutorials, beauty tips for women, makeup reviews, and more. She can help you choose the best products for your face and skin with her helpful top 10 reviews. Reading about her travel escapades to London, the Kairali Ayurvedic Healing Village, and America may awaken your wanderlust. Best of all, she will inspire you to complete your wardrobe with her accessory picks.
---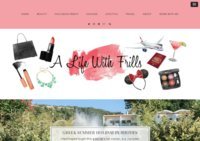 A Life With Frills is an aptly named beauty and fashion blog by Laura — a self-confessed makeup and skincare addict. She will help you update your wardrobe with fashionable clothing picks and style suggestions for the season. You'll get inspired to add face masks into your skincare routine order with her weekly "Face Mask Friday" feature. She'll try a new face mask every week and tell you more about the skincare ingredients she explores. Don't wait 'til Friday — check out A Life With Frills immediately to get inspired and beautiful now!
---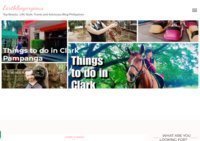 Heads up, makeup geek! Earthlingorgeous has tips, previews, and reviews about the latest beauty and fashion trends just for you. This blog has tutorials on how to apply makeup using the latest brands and products in the market so you won't miss out. There are also tips on how to shop for fashionable wardrobe options without breaking the bank — who doesn't love that? We're sure you'll love reading through everything that this blog has to offer. Earthlingorgeous has everything a modern girl needs to know!
---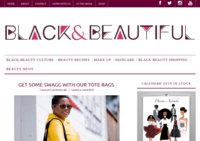 The Black & Beautiful blog is a treasure trove of fashion, skincare, and beauty tips and tricks. It is by Doria-Adouke, a French woman of African descent, who saw the need to provide beauty advice to afro-descendant women. You will find recipes on how to make products from the best natural skincare ingredients that you can find in your own home. Not many blogs highlight ways to do makeup for those with darker and deeper skin tones, and that's what sets this blog apart. There are also articles on how to apply makeup for those with darker skin tones, with reviews on which products work best.
---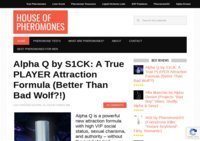 House Of Pheromones is a research and review website on pheromone colognes and perfumes. Phero Joe is an enthusiast in the field, and has been testing pheromone products since 2011. At House Of Pheromones, he writes in depth reviews about the science of pheromones, how they work, and all the different types of pheromone products available on the market. He also writes about personal topics, such as developing personal magnetism, charisma, confidence, and how to live life the way it was meant to be lived. Pheromones are just the tip of the iceberg, and many vendors simply exploit the fact that they can be used for attraction and dating purposes - however, many of them overstate the effects of pheromones. House Of Pheromones aims to bring clarity around their usage, and how to maximize the effects while not becoming dependent on the products.
---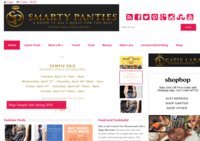 You will find both fashion and beauty tips at Smarty Panties. It's a blog by Katie Lara, a travel correspondent for Forbes and a regular contributor to The Huffington Post. In Smarty Panties, she discusses the latest fashion trends and the newest beauty finds in a straightforward and approachable way. Her reviews are realistic and believable — a combination that will keep you coming back for more. She even shares sale alerts for our favorite fashion and beauty brands! This blog is rich in useful tips and information you don't want to miss. Head on over now!
---
This blog is all about our personal style and experiences with products and places. Few months back we decided to unleash our creative side and sowed the seeds of "COSMOCHICS". Now we have devoted ourselves full time to make COSMOCHICS a one stop destination for people who love all things pretty.
---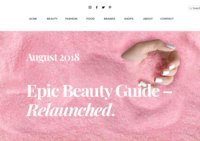 Epic Beauty Guide is a nat­ural beauty and health blog to help us women (and men, too!) get and stay beau­ti­ful, using what Nature pro­vides. Epic Beauty Guide con­tains skin and hair care tips, DIY skin and hair treat­ments, prod­uct reviews, and health and diet tips.
---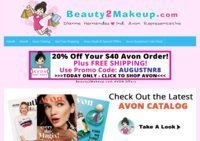 Beauty2Makeup is owned by Dianne Hernandez, an Avon representative based in India. She shares the latest brochures, giveaways and some detailed product reviews to help you decide what items you should purchase from the brand. Some of her comprehensive product reviews come with a video so you will be closely guided on how you can incorporate it into your beauty regimen.

So, if you are a beauty junkie who loves Avon's affordable skincare and makeup products, bookmark Beauty2Makeup today!
---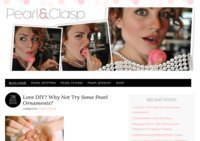 Pearls are fashion staples — they're classic, timeless, and undoubtedly beautiful. It's no wonder there's a fashion blog like Pearl & Clasp that's dedicated to them. Sure, one part of the website sells pearl jewelry, but most of its content is all about pearls. The different types, colors, ways to wear and style them, and more!

Every woman has a pair of pearl earrings or perhaps a pearl necklace — including fashion icon and legend Audrey Hepburn. Learn the many ways to wear this jewel of the sea, check out Pearl & Clasp.
---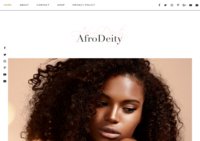 If you have ever struggled with growing your hair, join me as I start my journey to grow, healthy, strong black hair. Email me at leilu@afrodeity.co.uk
---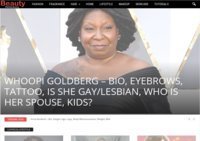 Learn about the latest beauty trends, skincare, and fashion here! Beauty Reflections has everything from fashion trends, makeup looks, and even beauty tips for men. You may even find a bio of your favorite fashion icon.

Are you wondering whether that fancy new beauty gadget really works? Check out Beauty Reflections' reviews and trials — they test the latest in the world of beauty, just for you. The honest opinions and outcomes you will find here will help you make the best choices on your next beauty purchase.
---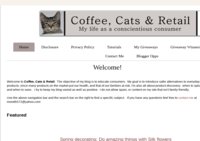 Discover safer alternatives to beauty products, consumer goods, and household items. Read about vegan cosmetics, natural skincare, health and fitness.
---
Very Busy Mama is a blog by one very busy mama named Maria Jose Ovalle. VBM is a funny, realistic beauty and fashion blog. We're sure you'll enjoy Maria's blogs that chronicle her everyday beauty finds and makeup looks. She has recommendations to address common issues such as skin rashes and acne with affordable drugstore skincare products. She also shares easy ways to stay fashionable and keep up with fashion trends with easy-to-find clothing items that won't break the bank. Her writing voice is friendly and approachable, and reading her entries feels like a chat with a friend.
---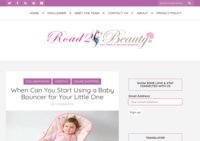 Road 2 Beauty is a blog by Anshulika and her husband. It's filled with beauty tips and tricks to help you deal with common issues such as breakouts, skin rashes, and open pores. The blog also gives ideas on how to accessorize your outfit to make it look more fashionable. On-the-go ladies will find her blogs on how to do makeup easy to follow and quick to apply. There are also posts on what you need to know about the latest skin procedures to help you look more youthful and vibrant. Talk about comprehensive! The Road 2 Beauty blog is definitely a must-visit for beauty enthusiasts.
---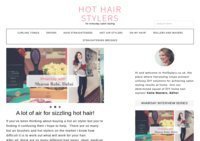 Hot Hair Stylers is a beauty and style blog by Katie. She has a passion for fashion trends and style and wants to share it with the world. She knows how difficult it can be to stay beautiful and fashionable despite being busy, so she's filled her blog with beauty tips and tricks for the modern, busy lady.

Now that the blog has grown, Hot Hair Stylers is now managed by a team of beautiful women who love sharing their experiences when it comes to beauty, skincare, and hairstyling.
---
StyleAurora.com is a fashion, lifestyle and beauty blog. It publishes top-notch makeup tutorials & trendy fashion insights for it's readers.
---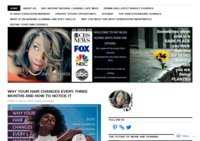 Diane Shawe's blog website is packed with valuable information about Hair Extensions Techniques, Courses and Hair Extensions Kiosk and Salon Franchising Opportunity. She also presents various topic and tips on how to care for your hair, thinning hair, hairloss, hair extensions hair pieces and wigs. Interested in products that are safe for your scalp hair and skin you will get some advice here. There is also valuable information then grow your hair and beauty business.
---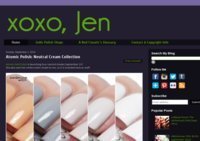 This blog nailed it, literally! Xoxo, Jen puts a spotlight on all things nails: polishes and lacquers, creating art , reviews on the newest releases, even swatches.

Many beauty brands have nail products, but not many bloggers feature them. That's where Jen comes in — she is always ready to try out and show off the latest when it comes to nail care. She even created a glossary of terms that covers finishes, color descriptions, among others. We're sure this blog will help you get the perfect manicure. We can't quite put a finger on it but Jen's blog has a certain something that will keep you coming back for more!
---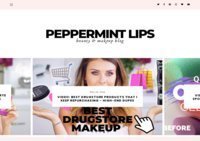 Peppermint Lips is a beauty and skincare blog that has been around since 2011. It is by Sylwia, whose love for everything beauty-related shows through her informative and honest blog entries. She has tutorials on how to apply makeup and also writes about the latest news in the industry. We love how she tests products from both high-end and drugstore beauty brands so we're sure you'll find something that suits your needs. If skincare is more your thing, don't fret. Sylwia also discusses skincare products, from cleansers to face masks and everything in between!
---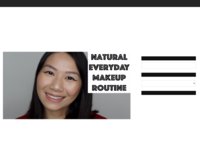 A visit to Beauty in My Mind will put beauty in your mind too! Sophia, the blog's author, is an engaging writer who shares her thoughts and experiences about beauty brands' releases in a fun and approachable way.

Her blog entries include easy-to-follow eye makeup tutorials for girls with small or monolid eyes. You'll also find how-to's on makeup looks that range from natural to glam using easy-to-find cosmetics. Lastly, she has honest reviews on crowd-favorite skincare products. We're sure you'll love Sophia and her blog!
---
Be A Bride Everyday is a beauty, makeup and fashion blog that was started in 2013. I decided to start this blog as a hobby so as to stay close to makeup and skin care happenings. In no time it took the shape of intense passion. Now, my blog caters to every other topic that exists in beauty world. Be it makeup, skin care, nail art, hair care, hair removal, fitness, health diet, you name it and we have it on the blog.

Contact me for more information but till then 'Stay Happy, Stay Pretty', take care !
---
A Canadian lifestyle & beauty blog. Product reviews, Giveaways, Random ramblings, Plus size fashion, Skincare & everything in between!
---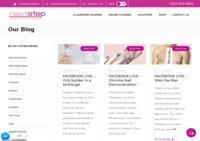 If you're a professional nail technician or a makeup artist, then Next Step Beauty is the perfect resource for you! Aside from step-by-step video tutorials on how to achieve different makeup looks or the perfect manicure, Next Step also offers tips and advice on which products you need to have in your kit. Looking for more than the average makeup tutorial? Sign up for one of the online or classroom courses that Next Step Beauty has to offer.
---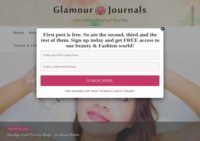 If you want to learn how to do makeup to enhance your natural beauty and look more fashionable, then Glamour Journals is just the blog for you. Whatever look you want to achieve, whether with just eye makeup or full beauty glam, there is a tutorial here that suits your needs. The reviews and makeup hacks are realistic and doable — so much that you will want to try them out for yourself. There are also tips on how to stay fashionable and style the latest clothing items.
---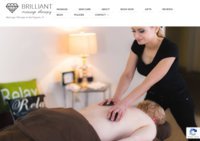 The Brilliant Massage Therapy website is by Jolita Brilliant. She is a nationally licensed and insured massage practitioner. Part of her website is a skincare blog where she dishes out information and advice on the latest facial, beauty, and skincare treatments. Her blogs remain impartial and honest even though she offers many of these services herself. You will find a lot of beauty tips and facts here. She tells you about the importance of incorporating sunscreen in your routine, what to expect from chemical peels, common skin issues, and much more.
---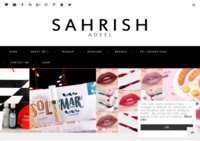 Are you in search of the latest beauty tips and reviews on the newest beauty brands in the market? You're in luck! Sahrish Adeel has all that and more. She's an Asian beauty vlogger turned blogger who discovered her love for writing and taking photos after moving to Malaysia. Her blog is filled with personal experiences about trying makeup and skincare products — reading through them feels like chatting with a friend. Her reviews and natural beauty tips are relatable and easy-to-do.
---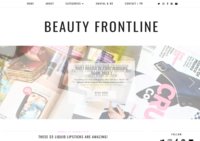 Makeup and Beauty blog, Product Reviews, Looks and tutorials, Skincare
---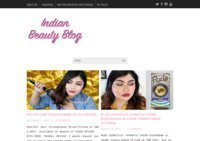 We just love blogs that make life a bit easier for beautiful women all over the world, don't you? The CrazyPopLock is a treasure trove of beauty tips and tricks, reviews, and how-to's to make it easier to keep up with makeup and fashion trends. Here you will find handy reviews of beauty brands that will help you make better buying decisions and increase your chance of finding products that work well for you.
---
A place for all women to gather together to share their love of beauty. There are regular beauty-themed giveaways to enter, beauty product reviews & recommendations, & beauty tips, tricks, & trends!
---
Makeup and Beauty, Fashion makeup tutorials, Health, product reviews, Makeup, beauty, Skincare, Haircare, bath, body. etc.
---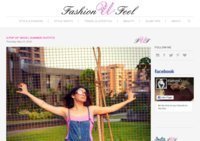 "Do everything in Style or don't do it at all." I love to discover new things and be in the know.
---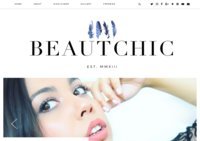 Beautchic is a blog by fashion-loving beauty and makeup geek Helena from the UK. She writes about her favorite fashion, beauty, and skincare finds — churning out fresh content every week. Her style is impeccable and she follows current fashion trends effortlessly. She also shows you how to do makeup to go with your outfit. After reading through this blog, you'll have so many new things you'll want to buy and try yourself. Helena has so much to offer her Beautchic readers with her blogs.
---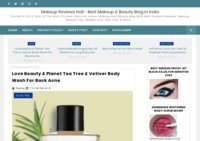 Behind the blog Makeup Reviews Hall is Prerna — she's passionate about makeup and beauty. Because of this, she started her own blog to share her thoughts and experience on beauty and makeup with the world.

Despite its name, Makeup Reviews Hall doesn't just focus on makeup products. You will also find many reviews on proven skincare products to keep your skin smooth and clear. If you're on the lookout for hair care and styling products, you'll find them here too. There are also beauty tips and recipes made out of skincare ingredients you can find in your own home.
---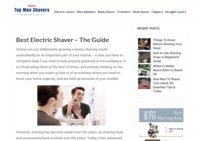 There aren't many blogs out there that offer grooming and beauty tips for men — it's a good thing there's Top Men Shavers. Here, men will find different ways to groom their facial hair and keep it looking great. You might be thinking, "How hard can grooming a beard or mustache be?" The thing is, facial hair isn't all the same. Top Men Shavers has advice for all men out there to keep their 'stache and beard looking great! Whether you want to make your beard look fashionable or just want to groom and keep it clean, there's something for you right here.
---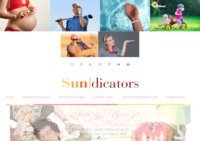 Sundicators was started by Pretty Pale, Inc. to raise awareness about the importance of UV protection in preventing Skin Cancer. The blog started out selling bracelets that alert the wearer when it's time to reapply sunscreen to avoid sun damage. Now, the website also includes a skincare blog that helps teach the public about the importance of sun protection. There are entries on which ingredients to avoid in skincare products to keep your skin from becoming more sensitive to sun damage. There are even features on fashionable wardrobe picks that also protect you from the sun.

Sun protection is super important for your overall health. If you want guidance on this topic, the Sundicators blog is a great resource!
---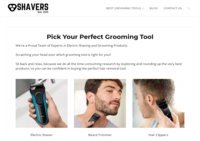 While the blog name Electric Shavers UK doesn't sound like it has much to offer when it comes to beauty tips for men, this couldn't be further from the truth! Barry, the blog's founder, started the blog to review different hair removal products in the market. He saw a need for it when he got tired of the painful cuts and scratches that he acquired from shaving with regular disposable razors. Over the years, the blog developed a unique personality and Sharon, Barry's partner, came on board to help with reviewing products made for women.

Many people incorporate hair removal into their skincare routine. If that's you, then visit Electric Shavers UK and find a review on your next grooming gadget.
---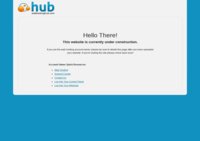 Any makeup and beauty junkie will love Ang Savvy. Whether it's hair, skin, nails, or makeup that you're into, it's here. This blog is by Alyssa Melanie, a makeup geek who is a fan of beauty and skincare blogs herself. She found many of the reviews online lacking, so she started to make her own. Her candor shines through her words and reading through her blog is a breath of fresh air. She has reviews on the newest releases from beauty brands, skincare and beauty tips and recipes, and even a place to browse the latest makeup deals.
---
Behind the blog Fluttering Lashes is Anna, a makeup geek, fashionista, and professional writer from London. Her entries are well-organized and categorized and we're sure you'll find browsing and reading through them a joy. She writes about a multitude of topics, including makeup ideas, ways to keep up with the latest fashion trends, or beauty tips and tricks. Whether you're interested in skincare, makeup, the latest in fashion — whatever floats your boat — we're sure Anna's blog has something for you. Flutter on over to Fluttering Lashes and see for yourself!
---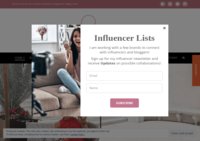 Forever Fearless is an informative and well-written blog in a fashion magazine format. It was started by Miry, who loves beauty, fashion and making others look and feel good. Her positive writing helps give her entries a fun, friendly vibe even as she dishes out the latest about beauty, style, and more. She also shares tips on how to find the best makeup looks that will suit you well! You will also find reviews on new beauty products you might be raring to try.
---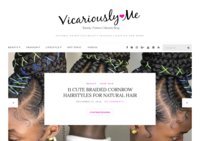 Vicariously Me formerly Glamour143 is my blog all about beauty, fashion and life. I focus on hair with Natural hairstyles tips and trick; Makeup where I offer makeup tutorials through my Youtube channel; nails with nail designs, care tips and tricks and so much more!
---
Our aim is to keep you (and ourselves) up to date on all matters related to hair loss, including the latest news and medical updates as well as providing help and hair care tips for those suffering or concerned about hair loss. Along the way we will also try to debunk some of the many myths surrounding hair loss.


---
Curated by Life is a fun, modern style and fashion blog by Dash, a Czech girl in the UK. She's a fashion geek, so it's no surprise that her blog is filled with wardrobe and style inspiration. Apart from that, she also shares her insights on salon and spa services that you may want to try. If you're a fan of the natural look, you'll find a kindred soul in Dash, who often sports a bold pop of color on the lips and keeps everything else looking natural.
---
If you have been looking to buy Doterra essential oils or download the newest Doterra product catalog you have come to the right place.
---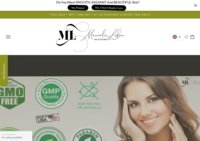 ML Delicate Beauty offers the best natural anti aging face care products. Vitamin C Serum, Stretch Mark Removal Cream & Retinol Moisturizer. Shop our line of organic skin care products.
---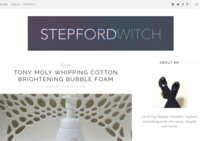 Stepford Witch is an informative beauty and skincare blog by a girl from Manila, Philippines who also calls herself the Stepford Witch. She has a lot of posts about cosmetics and skincare products that she has tried. This blog is filled with helpful beauty tips that you can follow to help you get clearer, smoother skin. Every month or so, Stepford Witch posts her empties. We love this practice as it's practical and keeps products from going to waste! Also, if you're a K-beauty fan, you'll love this blog as it features a lot of Asian beauty products and skincare ingredients. All her reviews are comprehensive too. Score!
---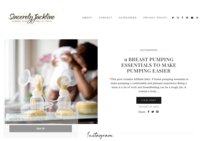 Sincerely Jackline is full of useful information about motherhood, travel, lifestyle, and DIYs. You can get advice on choosing a makeup artist, face mapping, and a makeup tutorial about rocking a neutral eye and bold lip. She will inspire you to step up your skincare game with a mask that uses natural skincare ingredients. Whether you are looking for affordable cosmetics that keep you looking fabulous or need some general tips to achieve the perfect contour and highlight, this blog has you covered.
---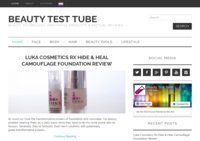 Beauty Test Tube prides itself on its scientific approach to beauty. Behind the blog are two beautiful women — Eva and Katrien. Both of them are committed to reviewing and analyzing different beauty and skincare products and sharing the results of their research with the world. Their blogs are informative and educational because they take extra care in studying beauty and skincare ingredients that go into the products they try. Learn why you should, or shouldn't, try out that hot new item. Bring out your nerdy side, makeup geek!
---
Don't let the name fool you, you'll find something for you here even if you're not a beauty professional. The Pro Makeup Blog is by a fully qualified makeup artist, Emma. In her blog, Emma shares the creative makeup looks she creates on herself and her clients. She also provides insights into the products that she's tried both in her personal and professional kit. Emma also blogs about plus size fashion, and her perspective on style is refreshingly authentic.
---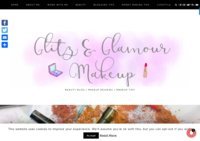 Glitz & Glamour Makeup is a blog by Kathy, one of the UK's top bloggers! It's been around for the past 10 years, and it's not hard to see how it stood the test of time. It has loads of informative topics such as beauty tips to help you combat issues such as dry skin, skin aging, and open pores. There are also fashion blogs to help you update your wardrobe according to the season. There are also lots of makeup ideas to help you create looks that suit you. Don't get left behind and see for yourself why this blog got nominated for the UK Blog Awards.
---
Love. Life. Beauty was founded and expanded

by Elizabeth Mayce, an educator from Washington, D.C. She shares her thoughts on all-time favorites and new releases from popular beauty brands. If you're on the hunt for simple but proven skincare products to add to your routine, take a look at Love.Life.Beauty's Skincare category for some ideas. We absolutely adore how she keeps things simple and sticks to the bare essentials. Want to know which products you need to cop insta-popular makeup looks? Elizabeth's got reviews and must-have lists, too — no need to look further, Love.Life.Beauty has everything for you!
---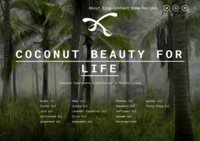 Coconut Beauty is curiously named, right? Here's why: The blog's creator, Kelsie Brown, named it after one of her favorite skincare ingredients — coconut oil. Kelsie's blog is full of natural beauty tips that are easy-to-follow and have promising results. When she shares her favorite beauty ingredients, she tells you why it works so well, too; making her blog indispensable for those of us crazy for all things natural. Her beauty tips aren't just for the superficial; Kelsie also shares ways to stay beautiful by taking care of your overall health. No wonder we're going nuts over Coconut Beauty!
---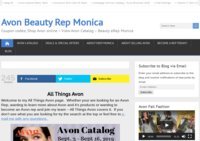 Avon is one of the world's most trusted beauty brands. All Things Avon is a blog by Monica Brown, one of the brand's representatives since 2014. It's no surprise that All Things Avon is such a popular beauty and skincare blog because of the brand's global reach.

Monica's blog is a great way to research the brand's newest releases. You can find out what skincare ingredients these products contain and whether they will work for you or not. Aside from research, you can also shop here!
---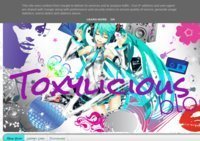 If you're looking for a beauty and fashion blog, the search is over — Toxylicious is here. Behind the blog is a beautiful redhead whose day job involves graphic design and marketing. She's a tech junkie too — beauty tech, that is! She's always one of the first to review the newest beauty gadgets such as hair straighteners, hair dryers, and other grooming gadgets. There are also fashion tips here. She dishes out tips on how to style trendy items such as chain necklaces, couture bags, and metallic skirts. There are even tutorials to help you learn how to do makeup. Join her growing list of readers now!
---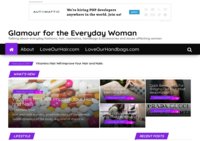 We are a lifestyle blog committed to fashion, hair, cosmetics, handbags & accessories, and issues affecting women.
---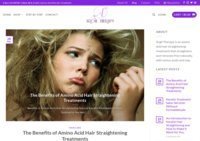 Argil Therapy is a line of natural keratin hair products that fight frizz and straighten hair. Their website has a blog where they share natural beauty tips that will help you care for your tresses. Their system's most active ingredient is Argila — a white clay that nourishes and restores your hair into its best.

Beautiful and healthy hair is not just fashionable, but optimal. Argil Therapy's products will help you get your locks in tip-top shape. If you want to try their products, you can purchase them through their website. If you're not looking to buy, that's okay — the beauty tips you'll find here are more than enough reason to check them out now.
---
Shades of Monet focuses on all things beauty and business. Providing an entrepreneurial foundation by using educational resources offered to both consumers and professionals looking to be inspired by the beauty industry.
---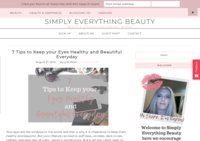 Keep up to date with beauty & lifestyle tips and techniques focused on the everyday busy women or men.
---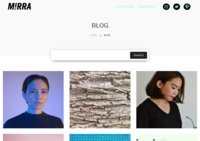 Mirra is a skincare platform of over 100,000+ beauty nerds who believe that the most important ingredient is transparency. By marrying content, community and commerce, Mirra empowers millennial women with the tools they need to decode the unregulated, $14 billion skincare industry. After releasing a weekly skincare newsletter that went viral to over 100,000+ subscribers, Mirra is now launching an exclusive line of skincare products.
---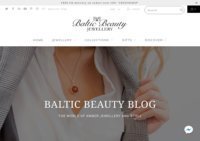 The Baltic Beauty Blog is part of the Baltic Beauty Jewellery website. Life partners Sally-Ann and Bartosz started the website to sell jewelry made out of Amber: a historic semi-precious stone. As their business grew, they started the blog to touchbase with their customers, offer advice on how to keep up with fashion trends, and more. BB Blog is more of a fashion blog, but the entries are written in a personal and engaging manner. It's also not all about fashion and style; you'll find some makeup and gift ideas there too!
---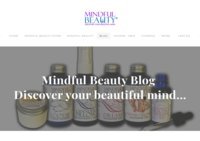 Join bestselling author and health guru ralph Quinlan Forde for complimentary & alternative medicine, herbal medicine, aromatherapy, homeopathy and natural beauty and much much more…
---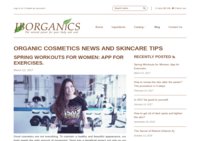 If you're on the lookout for reviews of organic beauty products and want to learn more natural beauty tips, JB Organics is the blog for you! Learn about which skincare ingredients you should look out for to get the results you want. If you have sensitive skin, there are blog entries that tell you which skincare ingredients to avoid in order to keep your skin healthy.

JB Organics will also help you adapt to the changes in the season with lists, tips, and tricks that suggest which routine you should follow. Take the guesswork out of your beauty routine with JB Organics' own line of skincare and beauty products.
---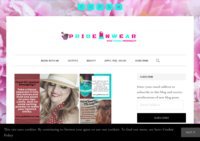 My aim is to reach to every woman so I designed PrideInWear such a way that all articles are divided in small chunks so that you can easily adapt those ideas in daily life and choose the quick and smart solution for yourself without wasting time.

Changing your style daily and looking awesome every day needs to read about fashion updates which are provided by PrideInWear in instructional and interesting language.
---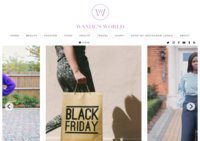 Wande invites you to fly through her world through her blog, Wande's World, where she shares her love for beauty and fashion. Because of her obsession with skincare, makeup, and all things beauty, she goes hunting

for the best products during her travels. Like many women, she loves shopping, thus, she also shares reviews of her latest purchases with her readers. She has tried out many products and skincare ingredients and chronicles these through her words and beautiful photographs.

The blog was started in 2017 and has grown to become a treasure trove of makeup reviews, beauty tips, and fashion looks. Take a trip through Wande's World now!
---
This is a blog named after what it's all about, Women's Stuff, by a girl named Srinjla. She talks about girly stuff like makeup, skincare, even fashion. We envy and admire her commitment to her blog — her makeup reviews are extensive and include swatch photos in different lighting conditions. If she's reviewing eyeshadows, she photographs both on the arm and on the eyelid. Lipsticks are swatched both on the arm and on the lips. Can you see what we mean? Be it eye makeup or inspiration for your next look, you'll find it here.
---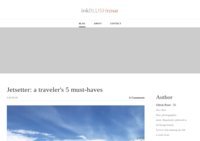 You'll easily be able to tell that a poet is behind inkBLUSHrose — her entries read like literature. The poet is Olivia Rose Ferreiro, a creative writing graduate and photojournalism student based in New York. Her beautifully worded and creatively written blog entries focus on the latest makeup finds and the newest skincare ingredients on the market today. Whether you're a fan of luxury beauty brands or drugstore skincare and beauty products, you'll find something you like here. Olivia even has easy makeup tutorials that will help you achieve your desired makeup looks. There really is something for everybody at inkBLUSHrose.
---
Health, FItness, Relationship advice, and Beauty Blog
---