Religious belief is a destructive force that causes far more harm than good. Atheist Revolution is a blog dedicated to breaking free from irrational belief and opposing Christian extremism. Topics include atheism, skepticism, secularism, and freethought.
---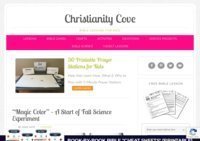 Sunday School Lessons at Christianity Cove
---
The Watchman's Post
---
---
---
---
---
An open dialogue with souls sharing reader inquiries on modern shamanism, animism, and the every day paranormal.
---
What you can expect at Counting My Blessings
Motivation/Transformation . . . motivation to make changes toward the blessing of a closer walk with God.
Appreciation / Satisfaction . . . guidance to an understanding that greater appreciation leads to greater satisfaction and therefore happiness
Illustration / Intersection . . . the sharing of good news stories of faith intersecting with life
Inspiration / Affirmation . . . reminders of just how much God really loves them.
Devotion / Adoration . . . the joy and blessings of living for God's glory.
---
---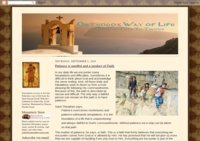 How to live a spiritual life in a busy world. Growing spiritually to gain union with God.
---
---
Psychics 4 Today teaches people how to avoid psychic scams and how to find the best psychic reader.
---
---
---
---
---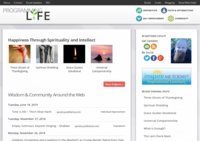 ---
prayer, spirituality, Catholic
---
---
---
---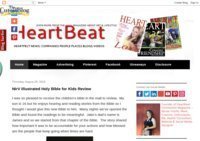 ---
---
---
---
A blog to share the ups and the downs of my faith journey - to encourage you to take steps in your own journey. To share what I'm learning. To encourage each other as we go through the difficult times. To celebrate the good times. To remind us to be intentional about our faith. To inspire others to seek a personal relationship with God.
---
---
How do you live out the Christian faith in a society that normalizes and legislates new anti-Christian customs and practices? Dick Stannard's Blog – My World As I See It is one man's response to the growing resistance for all things Christian! Join Dick Stannard, the author of the blog, as he explores the issues and frustrations as well as the joy and victories that come with Christian living. He shares stories of men of faith, insights and commentaries on a variety of issues, tips on how to grow spiritually, and more.
---
---
Touch of God International Ministries is a Christian healing and deliverance ministry. We stand on the scriptures Isaiah 61:1-3, Luke 4:18 – helping the broken-hearted, and setting the captives free from demonic oppression, and physical healing. We believe God's plan for you is that you be healed and made whole in body, soul and spirit!
---
Sixth Sun Ridaz is a an urban, hip hop oriented site dedicated to sharing Traditional Native Mexican philosophies, worldview, and history in contemporary adaptations to engage urban youth.
---
Holistic healthy living with latest news and information regarding natural remedies, alternative treatments and spiritual development.
---
News, Views and Information From The Psychic Access Community. All blogs are submitted by current psychics at PsychicAccess.com
---
---
---
---
---
News and views for Christians who want to love God with passionate hearts AND discerning minds. (Reason and revival are not mutually exclusive.)
---
Drawing you to the heart of God.
---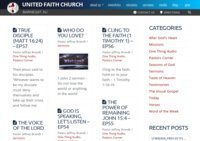 The United Faith Church Blog is a collection of posts by church leaders for the benefit, encouragement, and teaching of United Faith Church members and all web readers.
---
Resources for folks striving to rid their lives of peacelessness. We write on life, faith, relationships, adultimatums, and general no-punch-pulling articles aimed at removing whatever barriers to becoming more.
---
---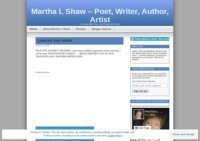 ---
---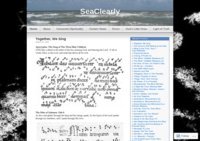 ---
Practical advice and tips for small group leaders. Providing tools and information to create transformed lives in small group members and others they influence.
---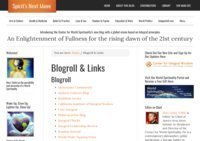 ---
Get clear career direction, stress management, how to be happy, creative business and life coach, december 21 2012, law of attraction, help me find myself, creative career coaching
---
Godsy Girl is a list of devotionals to encouraged today's Christian woman. A Godsy Girl can be any age, nationality or ethnicity. The only qualification is that she love God and want to grow and mature into the woman He wants her to become!
---
Authentic psychic, Cherry Sage, and true psychic advising advocate blogs about her readings and the pitfalls encountered when seeking psychic advice. Read fascinating posts enlightening seekers of the psychic world about only the most noteworthy truths.
---
---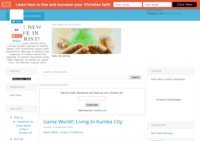 A Christian blog sharing the good news of the Bible, devotionals, the right way of blogging, faith and prayer, spiritual transformation, and more.
---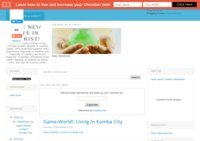 ---
Inspirational and Christian blog
---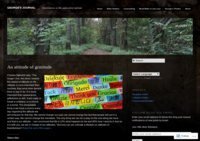 A Christian worldview blog that looks at what the Bible says about topics like: Christian living, Christmas, the Church, Creation, Culture, Easter, Error, Family, God and Jesus, Gospel, Heaven, History and prophecy, the Jews, Money and wealth, New Year, Olympic games, Other religions, Peace, Promises, Answers to difficult Questions, Trials, the Unseen world, and the Future.
---
An updated log of movement of good across the world, giving guidance on how to give back to the community through volunteer work and selfless contributions.
---
---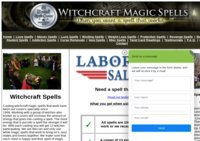 Magic spells cast by experienced witches and warlocks change the lives of others. Spells cast include love spells, money spells, lottery spells, luck spells, protection spells and more.
---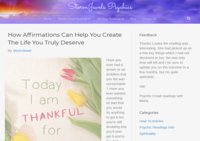 ---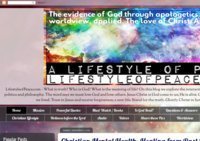 ---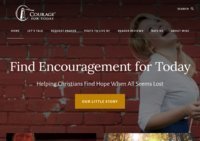 ---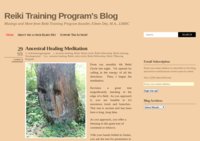 ---
---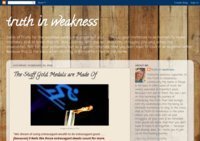 ---
---
---
---
---
Natural Living, Symbolism & Spirituality in a Modern World… Bringing Meditation, Metaphysics & Magick into Everyday.
All Natural Spirit was inspired by Nature, the concepts surrounding Symbolism and the desire for Spirituality. The aim of my blog and my store is the cultivation and expression of the Soul through DIY stress management ideas and tools derived from Meditation, Metaphysics and Magick.
---
---
---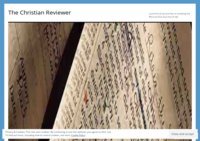 ---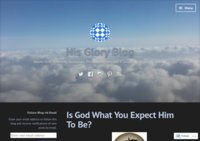 Christian Insight, Practical Christianity, Bible Study, Knowledge of God
---
Arkansas, USA
Flowerchild777 is a website that promotes unity, unconditional love, healing, and so much more. It addresses unconventional topics that many are afraid to discuss. It is a site mainly for freethinkers and free spirits.
---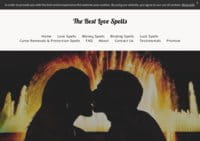 Have a love spell cast that works to change your life and improve your relationships now. A coven of witches come together to cast spells to help people with relationship problems. Get your ex back or mend a relationship and make your life better.
---
Inviting Fair Discussion On God Issues...And A Few Things More.
---
---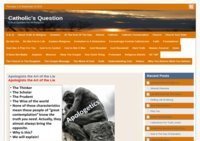 ---
---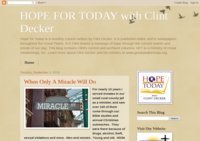 ---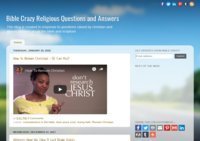 ---
---
about the christian faith, the Bible and how the Bible and Jesus' teachings relate to everyday life
---
---
---
---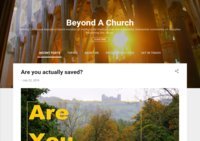 Moving Christians beyond a church mindset of institutional tradition and into a powerful, interactive community of disciples becoming like Jesus.
---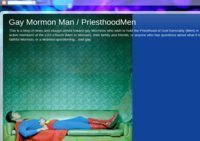 A gay mormon tries to live his life following LDS beliefs using humor and brains and a knack for writing.
---
---
---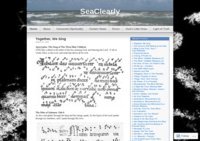 ---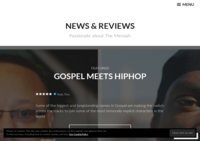 ---
Proponent of sensible thinking, providing a healthy dose of thought-provoking thinking for people of all walks of life.
---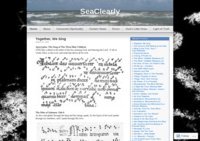 A Christian Blog: Stand: Faith Can Move Mountains - Speak: Truth to Power -
Walk: Persevere In the True Light <+>
---
A place to find tools and resources to remain mindful and present in everyday life. I share my life journey along with the things I have learned to face anxiety, worries and frustrations. I also give tips and advice on how to remain in the present "NOW" of life instead of dwelling on the past or worrying about the future. All the way I am reminding myself of my tools and sharing my need to practice these tools daily.
---
Sharing the truth of God's Word with others.
---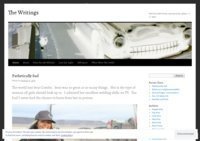 The life of the Messiah, documented.
---
---
Arrows of Revival is a podcast series hosted by Bishop Omaudi Reid aka Bishop "Ball-of-Fire" and Pastor Guerline Reid aka "GateBreaker". One Word - One Prophetic Utterance - One Teaching can drastically change your life and ministry. The series includes discussions and teachings on the people of the revival, and the characteristics of the last days world revival prophesied in the Bible. God is shaping and polishing you as arrows that will hit the bullseye of Revival because one life focused on God and His kingdom can change a generation and usher in revival.
---
Sharing the beauty of Islam.My Travel Muses as an artist.My Love for Rumi Quotes and life in general.S.Seema.Z
---
---
---
Simply, meditation for beginners
---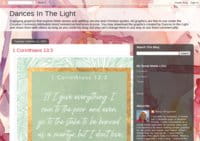 A Christian blog offering free social media graphics to church communicators as well as a short devotional message related to the graphic.
---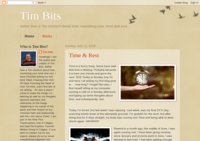 I am an aspiring writer seeking opportunities to expand my abilities that hopes to one day get published. If you wish to cintact me about any writing opportunities,feel free to contact me by emailing ofwolfandman01@gmail.com
I currently write weekly devotionals inspiring the body of Christ through Got To Be There Ministries International.
---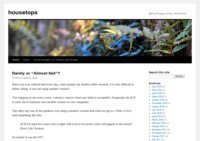 ---
The oak tree is in the acorn. Looking at this small, beautiful rounded shape, no one would guess it could become an oak tree. Of course, by itself it would not develop. It needs the right conditions. In the same way, humans are called to become what our ancestors and even ourselves cannot see. But to develop all our potentialities, to evolve, some conditions are needed. These must be enhanced in the same way we surround the seed of nutrients, water, earth and light, putting it in contact with and allowing it to be a part of a living whole.This living whole is found in nature. The system behind nature has been described by all great tradition and can be found in the structure of our brain. The LIFE biosystem or Isis Code deciphers it. Book:Isis Code by Ariane Page
---
GRACEforUs.Net was launched to provide a forum for those who are interested in knowing the truth about God's Word.
---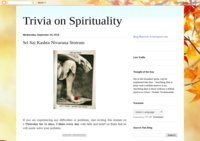 ---
This book is an inspiring manual about how to manage the trials of life with grace, courage and spiritual growth. If you want to know how to maintain your Christian walk while struggling through life, this is the book! If you want to stay spiritually alert and aware as a Christian, read my blog.
---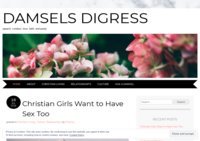 It's no secret that most women like to talk. And what's wrong with that? Life as a Christian can get complicated, and sometimes, you just have to talk stuff out. Or digress, as we call it.
Whether it's mulling over the church's aversion to a healthy discussion of sex, detailing how culture has corrupted the biblical meaning of judgment, giving advice on how to talk to a grieving friend, or just listing our favorite fictional couples, Damsels Digress has been an online forum where young Christian women express themselves since 2014.
We strive for honesty, because if we're never honest about where we are then we'll never understand what we must do to grow.
We hope our digressions will challenge both you and us to live a life dedicated to becoming more like Christ in our speech, conduct, love, faith and purity.
To God be the glory.
---
---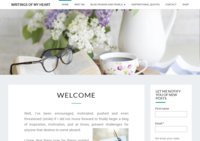 Inspirational and motivational reflections from Dr. Robin Eubanks
---
---
---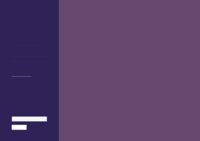 Mindfulness, Stoicism, self improvement, self awareness, self care, meditation
---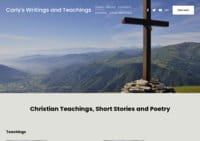 A Christian blog that features sermons, a short story and some poetry to inspire. :)
---
Godsy Girl is a list of devotionals to encouraged today's Christian woman. A Godsy Girl can be any age, nationality or ethnicity. The only qualification is that she love God and want to grow and mature into the woman He wants her to become!
---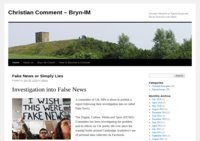 Bryn Independent Methodist Blog
---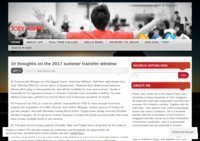 JOEY ASHER | MISUNDERSTOODSUNSHINEKID
---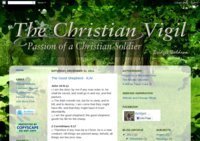 The Christian life is never an easy road to walk. This blog focuses on strengthening faith, and learning more about the true and living God.
---
Blog about Christian Life Coaching issues, Wellness issues, Habit Change, Weight Loss, Fitness, Sleeping Habits, Spiritual Habits, Spending Habits
---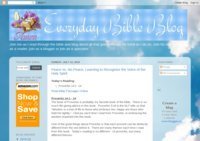 ---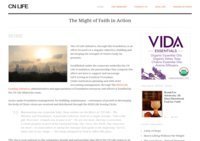 ---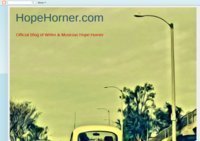 ---
---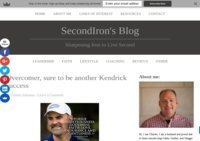 SecondIron's Blog is born from one man's desire to provide faith-guided leadership for both men and women. Drawing from years of experience, he intends to 'sharpen iron with iron' by providing insights on how things could have been done differently from when he did them for his first time. Charles Johnston was a foster child who wasted more than 20 years of his time drifting through life. Discover how he's gained purpose and clarity and how 'living second' has enriched his life. Aside from leadership and faith articles, also find some local event updates as well as music and book reviews.
---
---
---
The world is in such a sad state. Many live in fear and without hope or faith because they aren't aware of their own power to change the world. Powerful Positive You's mission is to bring awareness of personal responsibility and power to humanity.
Power Positive You's vision is to inspire and motivate many to seek their inner selves, spiritual truth and to change themselves for the better thus changing the world one person at a time. Each one inspiring and motivating the next person, having a positive domino effect on the world.
---
Spiritual Psychic Intuititive Tarot Readings along with Positive Inspirational Quotes and Numerology.
---
My site includes posts about life in general and my strengths lie in Christianity. I do focus on non debate none argumentative material in order to grow a friendly site, however my passion of Christianity can as you are probably aware throw up issues which I would like to occasionally address from time to time.
---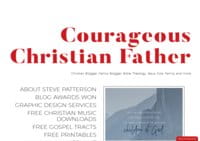 A Christian Blog, family blog
---