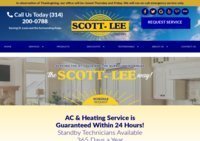 Scott-Lee was formed on February 20, 1978 and has been providing the greater ST. Louis area with superb HVAC services ever since. Our business is built around the belief that our customer is the single most important person to the life of our business. We realize that our customers are not dependent on us, we are dependent on our customers.
---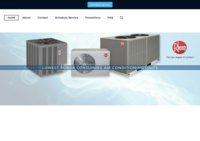 Reliable AC Repair Company local to Los Angeles. Servicing all major brands or air conditioning systems.
---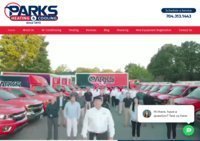 For over 40-years, the professional team of experienced heating and cooling experts at Parks Heating & Cooling have been serving homeowners and businesses with all of their HVAC needs, including new system installations, as well as repair. Visit our website to learn more about our various service offerings.
---
We are the number one hvac contractor in the St. Louis area. Our hvac technicians are the best there is in heating, ventilation and air conditioning!
---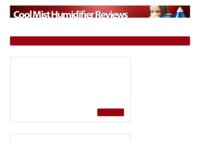 All the humidifier information, guides, DIY tips, and more to keep your home air healthy for family and baby this winter.
---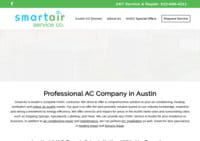 Smart Air offers HVAC maintenance, repair, and installation to ensure your home or business stays comfortable. If you live in the Austin area, let us take care of your A/C and Heating needs! We provide emergency repair, 24/7. Call us at (512) 600-4311 or visit our website today!
---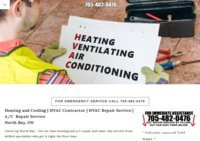 We are your heating & cooling HVAC dealer in North Bay Ontairo.
---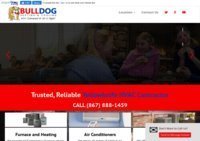 ---
The best ac repair company in oakdale ca.
We do furnace repairs, ac repairs, and much more!
---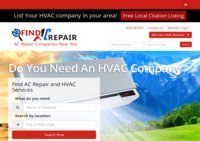 Find AC Repair is a hub of specialized HVAC companies who are available to answer the needs of people and organizations who are looking for AC Repair for home or business. It also allows HVAC Companies to be able to advertise their services to the local community in their area.
---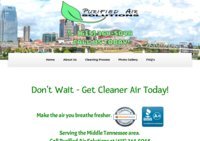 A Nashville based company providing HVAC services for everything from HVAC installation, repair, and replacement to air duct cleaning, routine checkups and more. We stand by our beliefs. We are always professional, honest, prompt to respond, and ethical with our pricing and estimates. You can count on us for all of your HVAC needs.
---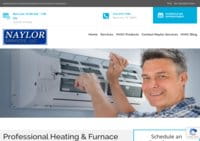 Naylor Services offers professional HVAC repair and installation in Bertram, Texas and the surrounding communities of Burnet, Leander, Liberty Hill, and North Austin.
---
Furnace Repair Mississauga provides 24 hour emergency heating and air conditioning services to homeowners in the Mississauga, Ontario area. 100% Guarantee. Same day service. No hidden fees.
---
Commercial HVAC contractor servicing Miami-Dade County. We specialize in commercial HVAC installations, ac repair, ac servicing, commercial hoods, test & balance reports, and more.
---