Turning left is a collection of the musings and reflections of select authors, all of whom have been turning farther and farther left for quite some time.
---
Verboten, a newspaper-style site producing cartoons, books, opinions and articles on topics related to contemporary western society through Capitalism's eye.
---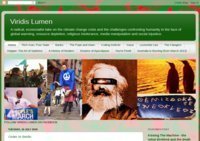 ---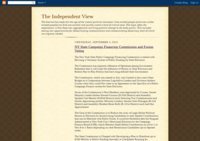 The Internet has made this the age of the instant political movement. Like-minded people (and even unlike-minded people) can find one another and quickly create a kind of critical mass. The hope, often the expectation, is that these new aggregations can bring positive change to the body politic. This includes seizing new opportunities for democratizing communication and communicating democracy, both of which are urgently needed
---
---
---
Cultural, political, and health commentary with a decidedly alternative approach. Libertarian leaning with a focus on intellectual, not emotional content.
---