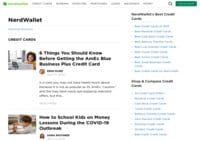 Get objective advice on all topics of finance from credit cards, credit scores, bank accounts, and investing. NerdWallet provides down-to-earth content that is relatable to many areas of your life, which is great for beginners to experienced personal finance experts.
---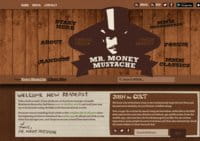 A blog on how to achieve early retirement
---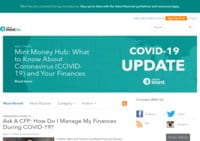 The Mint blog provides helpful advice to reach success in all areas of your financial life. Mint offers well-written content about managing finances, dealing with financial emergencies, investing funds, unemployment, and even college scholarship information.
---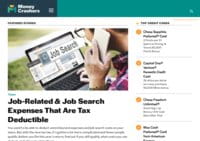 Money Crashers provides relevant and truthful financial information to the community. The goal of this blog is to help readers make smart financial decisions in areas including debt, saving, investments, real estate, banking, and education.
---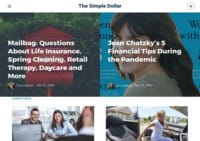 The Simple Dollar is a recount of how Trent Hamm got his way out of a difficult financial situation. This blog provides down-to-earth financial information advice and guidance.
---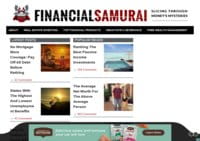 Financial Samurai is a top-rated personal finance blog that offers real-life advice.
---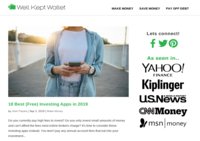 ---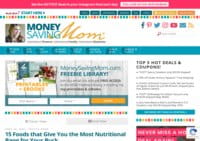 Crystal Paine, the author of Money Saving Mom, started out sharing frugal tips. Today, the blog is a well-trusted personal finance blog that offers advice for women (and men) on frugal grocery shopping, living on cash alone, and staying out of debt during law school.
---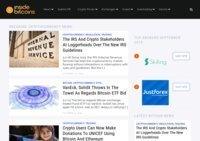 Daily updates on cryptocurrencies and blockchain technology. Inside Bitcoins offers advertisement services so platforms involved with cryptocurrencies can reach a reasonable audience.
---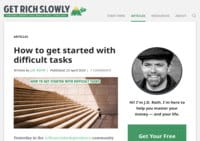 Get Rich Slowly is for those that want to get out of debt and stay there. Whether you want to buy a house without a mortgage, retire early, or just live a cash lifestyle, it provides the steps and advice you need to make it a reality.
---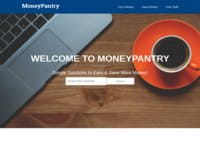 ---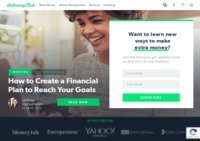 ---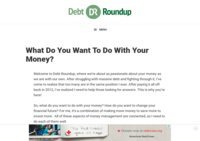 ---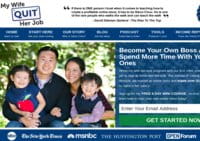 My Wife Quit her Job is written by a couple who live in Silicon Valley on one income. The blog shares strategies to be financially intelligent. It offers honest advice and real-life examples, including real-life mistakes.
---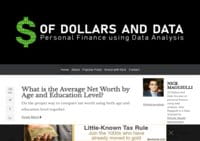 A personal finance blog using data analysis
---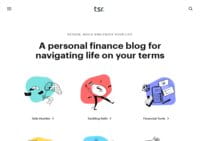 ---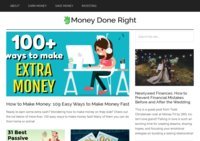 Money Done Right's mission is to help people live happier lives by providing them with informative, positive, appealing, and actionable financial content.
---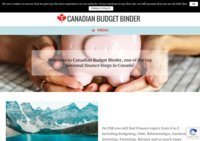 I'm from the UK and now a recent permanent resident in Canada. I bought my first house at the age of 21 after University then my second at the age of 24. I've always been fascinated with personal finance, savings, learning to make money, and watch it grow while combating debts along the way. Canadian Budget Binder is a place where I get to share my experiences with personal finance and learn about yours along the way. I hope you stick around and check me out on Twitter, Facebook, and Pinterest where I am active on all social media sites. Cheers, Mr.CBB
---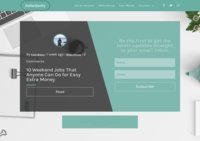 How to save and make extra money to take control of your financial life.
---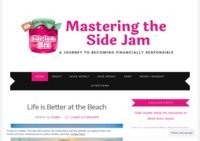 Documenting a personal journey of paying off debt, trying to make money on the side, following dreams, and aging gracefully.
---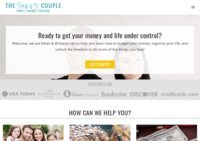 Hey, we are Kelan & Brittany!
We paid off $25,000 of debt in only 5 months using our side hustle! Now we help other families do the same. Come join us in learning how to make money online, budget your money, and managing your money like never before!
---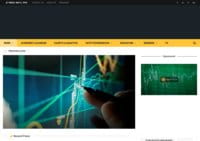 ---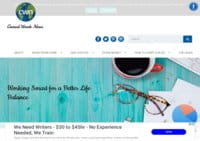 Crowdworknews is about finding flexible ways to work from home, finding unique side hustles and legit extra money gigs.
---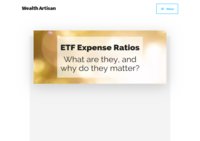 Wealth Artisan provides information on how to save money, invest wisely, and start businesses.
---
---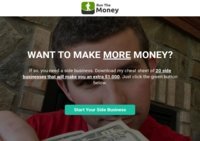 At Run The Money, we believe that physical health and financial health go hand in hand. To be successful in one, it takes the same amount of discipline and mental toughness to be successful in the other.
---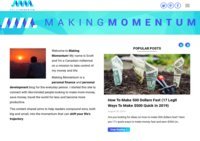 Making Momentum is a personal finance and personal development blog for the everyday person. From making more money, saving money, better managing money, traveling more for less, and becoming more productive, the goal is to share tips, tools, and resources to help you take control of your money and life.
---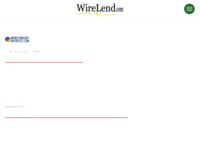 A website for people seeking information and financial products. A broad article base on U.S. economic issues to home loans and credit cards.
---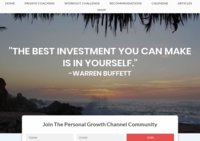 Our growing community's mission is to help each other grow in our personal and professional lives.
---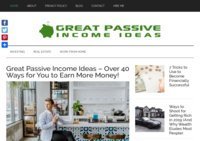 ---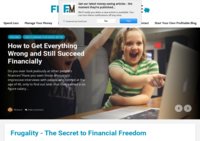 ---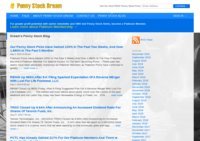 Dream provides a network of information through their penny stock blog and direct newsletter subscription updates, that allows traders to gain access to important market news updates involving microcap stocks that trade on the OTC. The companies that trade within the penny stock exchange are often thinly traded and as such are far more volatile in their sudden price movements. It is for this reason that the Dream platform takes the time to sort through information about OTC stocks, to bring tailored news updates to their readers through newsletter releases and market news updates posted to their stock blog.
---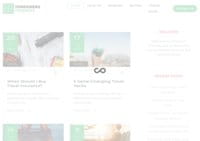 Loans, savings, debt, mortgages, and careers –while living abroad or at home– we know you have questions. Foreigner's Finances is here to serve as your "money map" for life and its ever-changing landscape.
---
---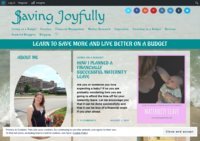 Saving Joyfully.com is designed to help you learn to live a more joyful life on a budget.
---
Planting Dollars
---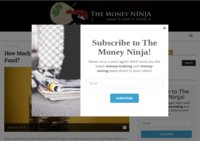 Maximize Your Finances - Make It, Save It, Spend It
---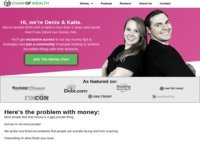 Chain of Wealth is a personal finance blog and podcast that aims to help millennials achieve financial freedom through education and teaching them how to manage their money better.
---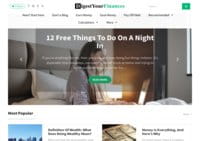 Let's Digest Your Finances by reading all the latest personal finance material relating to making money, saving money, early retirement, and student loans, all in one place!
---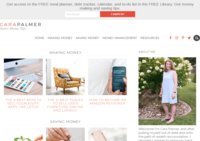 A place to learn about making and saving money, passive income, and working from home.
---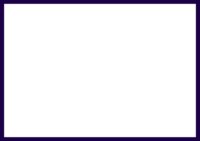 Personal Finance and Entrepreneurship. Day to day ideas about how to earn more, spend less, and invest the rest. Also, interviews with authors, speakers, and other bloggers.
---
Learn tons of ways to make and save more money.
---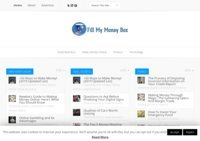 Ways to Make Money Online and Offline Business Ideas
---
---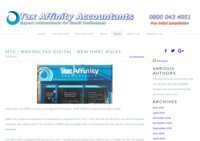 ---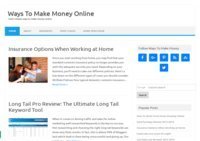 Learn ways to make money working online from home. We offer hundreds of different ways you can make money online.
---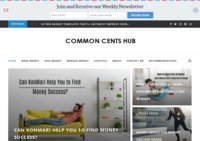 We break down personal finance into simple steps, so we can all move past paycheck to paycheck, and start doing the things we want in life. You'll also find some great tips on lifestyle and personal development.
---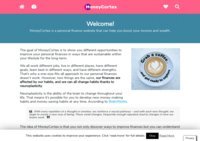 Discover ways to increase income in the short-term and long-term as well as reduce living costs.
---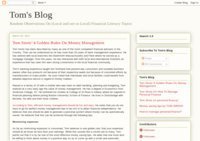 Random Observations On (Local and not so Local)Financial Literacy Topics
---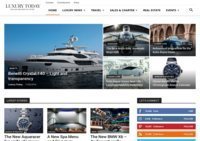 Luxury-Today.com is a Web publication providing objective analysis and information to affluent consumers to assist with their decision making, such as chartering a yacht or a jet, booking a luxury hotel, traveling to a specific destination, or buying real estate.
Luxury-Today.com not only showcases the products and services available from the most prestigious luxury brands around the globe, but it also provides its sophisticated readership with detailed insight into a range of these subjects, which include sports and luxury automobiles, yachts, real estate, travel, private aircraft, fashion, fine jewelry and watches, art, wine, and much more.
---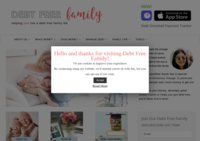 A personal blog about my family journey to living debt-free. We make money, save money and pay off debt! Join us!
---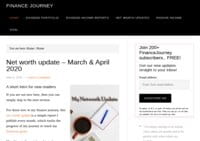 ---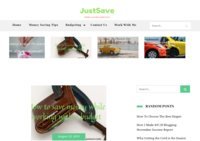 Just save is all about money-saving and budgeting tips which aim to help save you money one cent at the time
---
---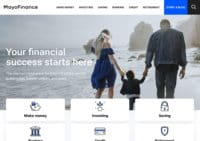 Real people are using MayoFi.com to make better financial decisions every day. Get a head start with financial advice, wealth-building tips, honest reviews, tools, and more.
---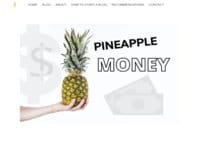 Here we are all about personal finance. We focus on ways to make and save money to achieve financial independence. Follow along for all of our money-making tips!
---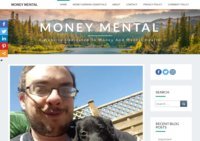 Money Mental - a website dedicated to money and mental health. Based in the UK.
---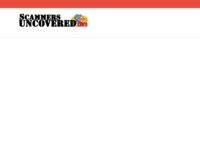 ---
---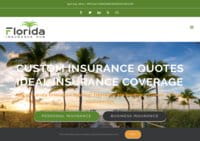 Florida Insurance Hub is committed to helping individuals and businesses make informed decisions regarding their insurance. Their blog offers insight into ideal coverage for home, auto, flood, and business insurance.
---
Basik Money specializes in offering secured loans, debt consolidation, and life insurance solutions to customers. We post regularly on our blog, offering advice, tips, and tricks on all financial issues - from money management, saving tips, clearing debts an
---
Articles on how to build a successful blog
---
A wide variety of life insurance topics are discussed on this blog. Most of the content is geared toward educating consumers.
---
Sustainable Investing & Green Finance
---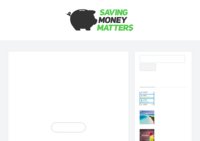 A blog dedicated to saving money and focusing on personal finances.
---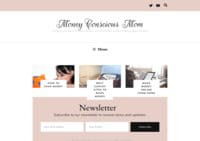 Working from home can be a great way to earn a living. At MoneyConsciousMom you will learn practical tips about money and money-making opportunities.
---
---
making money online with surveys, ad sites to bring traffic to your blog, affiliate marketing, and tons of other ways to make money online
---
---
Daily tips on making money from home
---
DailySaving
---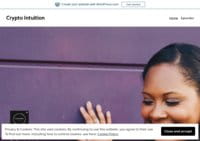 Crypto investing in a new perspective.
---