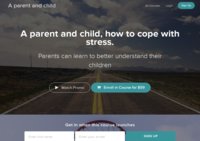 How can children sit quietly and paint with water colors, crayons or pastels for extended periods of time, even lasting for hours? There are many reasons. Among these are that coloring helps children express their internal world.
---
I'm one in over a million+ Jennifers but I do what I can to stand out... like screaming when a spider is in my house and dry heaving when I see someone put their finger in their own or someone else's belly button. I blog over at http://thedeliberatemom.com and I write about parenting, homeschooling, my faith, and blogging. I'm from Alberta - Canada - so I spell things weird (i.e. honour, flavour, odour). I love the connections that blogging brings and I do everything I can to support and love my fellow bloggers.
---
I'm a thirty-something Mummy to one. I was diagnosed with Postnatal Depression when my little one was 18 months old.
I suffered with PND for far to long without seeking any form of help. By starting this Postnatal Depression Blog I hope those of you who find it seek help sooner than I did. There's no need to suffer & there are many of us out there who've been on our own PND Journey and recovered.
My writings will often include articles about being a first-time-mum and the struggles of postpartum depression .The demands on mums to be perfect and have it all, unrealistic expectations and other mums judgements – as well as our own.
Also of course there will be a lighter tone to some of my blogs regarding mum life and toddler life as well as product reviews.
---
---
An online resource about toddler care from an early childhood expert, with articles, live talks, tele-classes, and private coaching sessions for parents, teachers and caregivers.
---
a review site about all the great products for parents, including strollers and prams
---
'Unordinary Toddler' is all about smart kids. Here you will find parenting tips to raise an intelligent, creative child.
---
---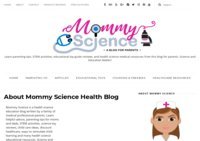 Mommy Science is a health education blog for parents. Learn parenting tips, STEM activities, toy guide reviews, and health science medical resources. Science and Education Matter!
---