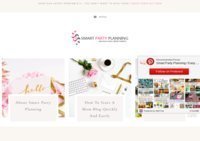 ---
---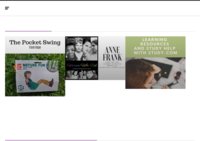 ---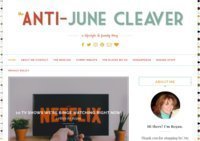 ---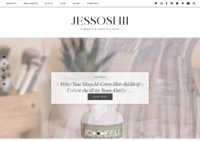 Beauty, style and life blog
---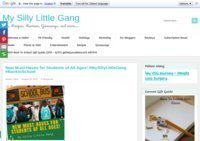 ---
Life, Japanese, Reviews, Giveaways and More!!
---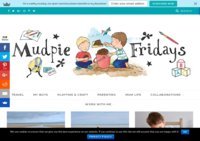 ---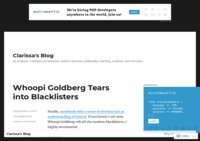 ---
---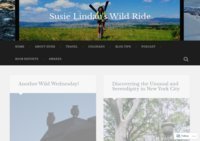 ---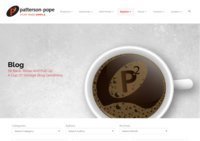 ---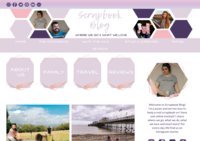 ---
---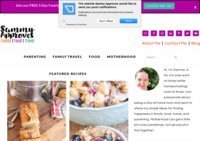 ---
Homage to BCN, a blog about anything and everything relating to the city of Barcelona. I also get people to write their 'BCN Days' to share what they love about Barcelona too!
---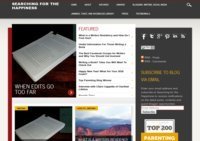 The search for what makes us happy. Topics: family, career, self-help, children. This blog is in The Oakland Press, The Macomb Daily and The Herald.
---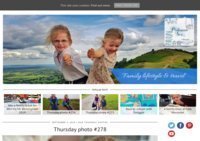 ---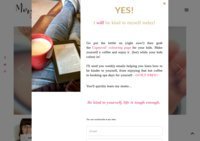 ---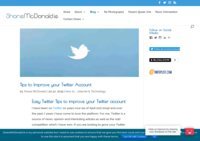 ---
---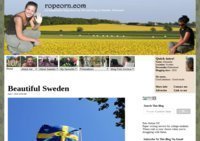 ---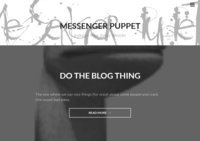 ---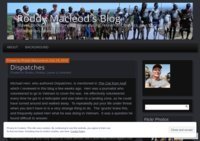 Roddy Macleod's Blog
---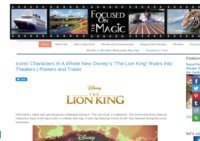 ---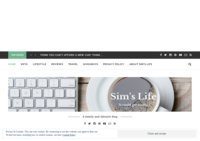 ---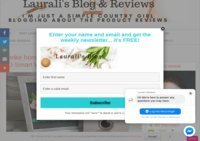 ---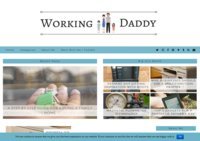 ---
Designated as the Wind Energy Capital of the Great Lakes, Michigan's Upper Thumb is a fascinating region of farming, renewable energy production, and tourism. The Thumb offers a playground of festivals, art galleries, fairs, agricultural exhibits and the ability to play on the water and the sugar sand beaches along beautiful Saginaw Bay.

Since 2009 our goal is to explore and find fun all around Michigan's Upper Thumb. From Caseville's famous Cheeseburger Festival, sailing on Saginaw Bay, discovering the art studios in Port Austin, kayaking to Turnip Rock, discovering fresh farm to table foods and marveling at expansive wind farms. We also look back to the fascinating history and key events that shaped the area. We look for the "Best of the Thumb" and pass it on.
---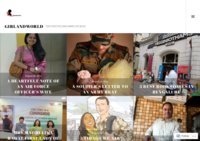 lifestyle and army life blog
---
Welcome to The Traveling Twosome - chronicling the journeys and junkets of Louis and Char Magnifico. Whether we are sharing our tales of day trips and weekend getaways, describing outings in our own hometown, or sharing our adventures and competitions while at home, we'll have fun letting you see the world from our eyes and with our sense of humor.
---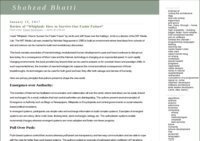 Shahzad Bhatti
---
This Edinburgh based blog is a personal journal of all our adventures around the Scottish capital. We'll be visiting restaurants, cinemas, theatres, museums and enjoying all the festivals Edinburgh showcases.
---
---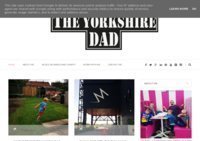 ---
---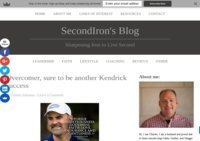 ---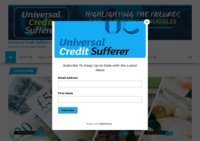 I share my life on Universal Credit and how it is targeting the most vulnerable in society.

I do this by using my personal experience with fact's to back it up.
---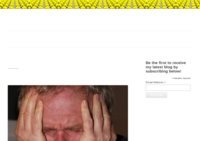 Helping Baby Boomers Find the Key to Happiness
---
My Left Breast
---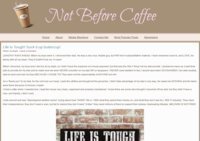 ---
---
We are a community of single professionals that value building friendships and community spirit. The Fun Singles helps you to increase your social connections and meet new people through speed dating and singles events.
---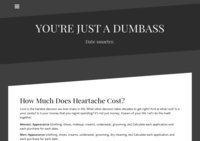 ---
I have a PhD in snark and a Masters in Social Work. Fortunately, I'm only paying off loans on one of those degrees.

In this blog you'll find stories about family, parenting, writing, the PTA, wine, and anything else that might gradually rob me of my sanity.
---
---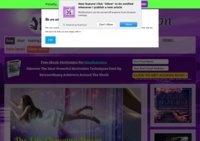 The purpose of the site is to help people to find their real passion within, their way to creating an amazing life they desire. To teach them many techniques, that will help them improve their experiences, achieve their goals, and gain total freedom and success in every aspect of their lives.
---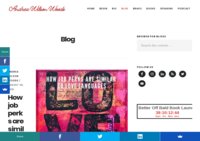 As a freelance nonfiction writer, I am interested in a variety of topics. Therefore, my blog covers many categories including beauty, entertainment, health, travel, writing, politics, relationships, and current news. I frequently refer to my struggles dealing with the loss of my sister Adrienne, whom I raised as my own child. She died at the age of 15 from liver cancer. Since her death, I am constantly searching for happiness, hope, and wisdom.
---
---
Oh My Heartsie
---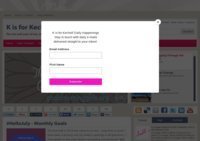 ---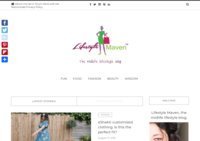 ---
---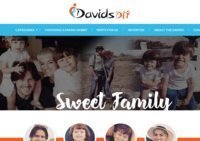 Giveaways, Blogger-opps, coupons, coupon/store matchups, product reviews and other interesting things.
---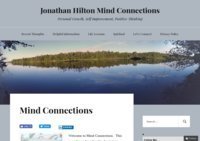 Personal blog of Jonathan Hilton, discusses topics such as the power of thought, personal energy, happiness, forgiveness, philosophy of life and anything else that can lead to living a better life. You are welcome to read and/or comment any time.
---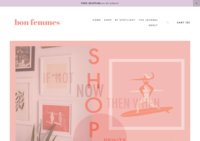 ---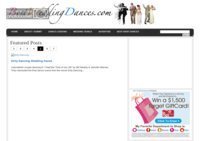 See the best wedding dance videos online.Videos of brides and grooms getting down on their wedding day. Fun, Creative, and wild first wedding dances
---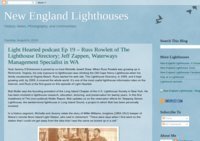 History, photography, news, and commentary related to the lighthouses of New England.
---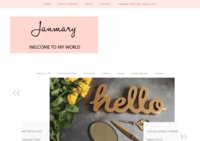 Welcome to my World
---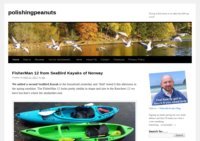 ---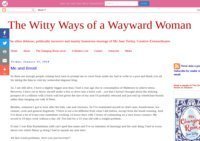 The often dubious, politically incorrect and mainly humorous musings of Mrs Jane Turley, Housewife Extraordinaire.
---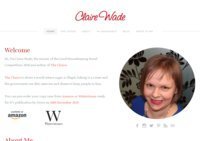 ---
---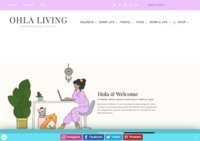 Travel and lifestyle blog.
---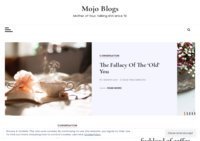 ---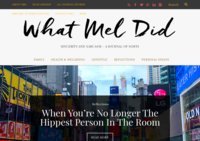 WHAT MEL DID - Sincerity & sarcasm - a journal of sorts

Melinda ('Mel') is a successful blogger (What Mel Did, HerMelness Speaks), newspaper columnist for the UK's largest regional newspaper (The Eastern Daily Press), editor-in-chief of midlife online magazine (Post-40 Bloggers), enthusiastic amateur photographer (Melinda Fargo), a mentor and public speaker. To pay the bills, she is a project management professional. A widowed mother to four young people, she will marry Denzel Washington after the sudden and unexpected disappearance of any of his wives.

She is also a Freelance Writer for hire.
---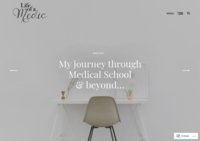 Join me for posts on my experience of applying for Medicine, studying Medicine and beyond; as well as posts full of advice for all you aspiring medics out there!
---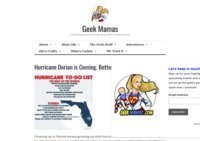 A blog about the real life adventures of a crafty, geeky, first-time mom
---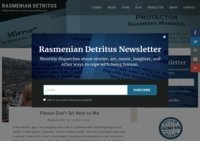 Rasmenia Massoud is a writer from Colorado currently living in France, where she spends her time speaking French poorly and writing fictional stories about what fascinates, confuses and infuriates her the most: human beings.

Rasmenia's fiction has appeared in various literary magazines & she blogs semi-regularly about the awkwardness & joy of expatriation, the craft of writing as well as a myriad of other topics.
---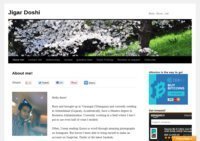 ---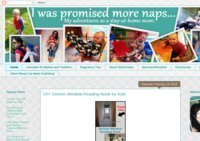 ---
---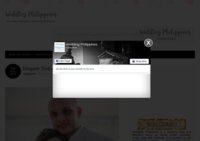 ---
---
Mother of 2 trying to find the humor when things don't seem quite so funny
---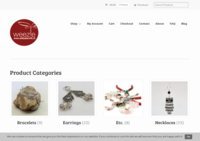 Weezie World
---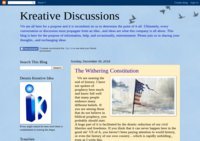 ---
---
A personal lifestyle blog dedicated to trying new things and sharing my experience/research/preferences so you don't have to!
I am a minimalist who firmly believes in conscious consumption. I spend my time searching for solutions and information to help wade through every day issues.
This blog is a safe zone from hot topics, as I do not post about religion or politics. Instead, we choose to spend our time making people smile and doing a lot of research, so you don't have to.
Lifexperiment blog has been running for more than 3 years, with regular updates 4-7 times weekly.
See you there!
---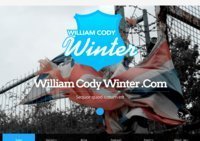 My personal and professional website, on this page you can find a blog of my thoughts on topics I care about or find interesting.
---
---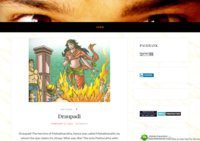 ---
---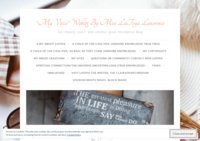 ---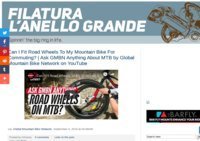 Bicycling blog about beer, or a beer blog about cycling.
---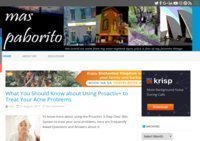 ---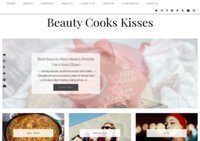 A treasure trove of beauty, style, great food and home-tested recipes, tips, makeup, fashion, health, organizing, reviews, DIY, makeup secrets, giveaways, inspiration, time saving, decor, and so much more!
---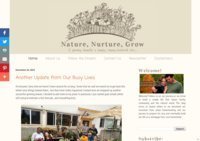 ---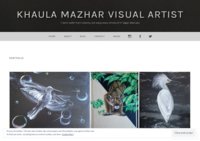 ---
---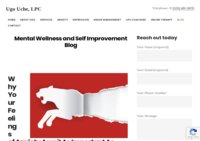 ---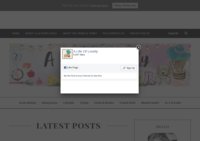 Personal blog where I write about my family, life, mental health, aspirations, passions and animals.
---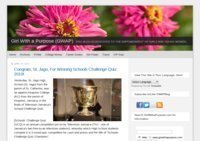 We empower girls and young women (between ages 12-35). We enable them to think creatively and critically, so that they can make better life decisions.
---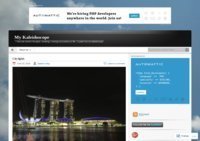 ---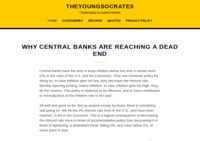 The Young Socrates is a blog that advocates thinking about life. Each day one semi-philosophical question will be asked and tried to be answered. Let's try to help each other in coming up with the most reasonable points of view.
---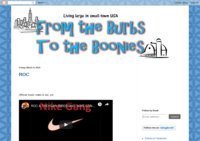 ---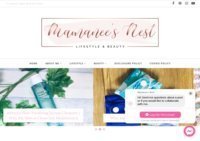 ---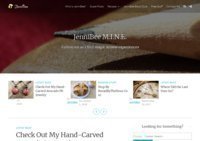 ---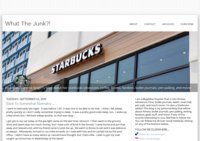 ---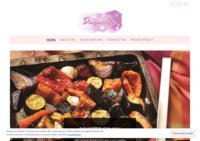 ---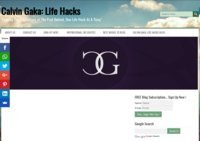 Instilling mindset principles that make the differencebetween success and failure , stuck and advancing, passionate and wandering. Calvin Gaka Solutions supporting you in "Leaving behind the limitations of the past"
---
Launched as a way to share tips and information with moms about food, time and money, Her Full Plate is a quickly growing resource for women to learn to balance all life throws at them.
---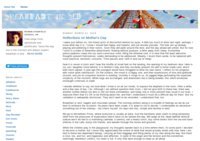 Thirty-something girl-geek writing about life's everyday adventures, with an emphasis on food, friends, arts and live music in Brighton and beyond.
---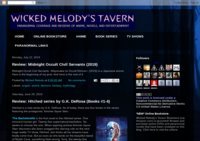 Paranormal reviews and coverage of anime, entertainment, and urban legends
---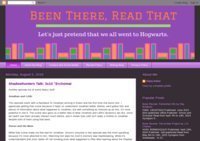 I'm a 16 year old girl who's a sophomore in high school. I blog about life and the things I love. Sometimes even things I hate.
---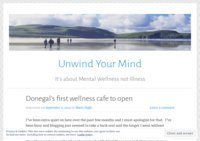 Unwind Your Mind
---
---
---
This is also a site where you can share with me and my family the times we have when we are all together, how my family matters and how my world is when I am with them...
---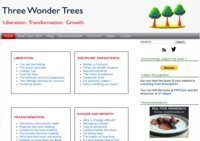 This site is about development, nature and nurture, liberation and conscious living.

The goal is twofold.
First, to inspire you and encourage you to take the 100% responsibility for your life (motivation).
Secondly, to provide you with valuable ideas and practical how-to's to help you to grow effectively (results).

---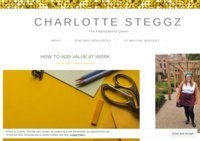 ---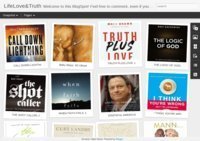 ---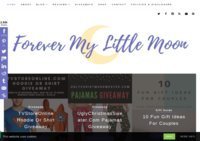 ---
---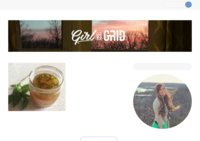 ---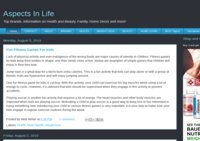 ---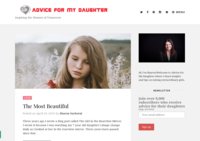 Advice For My Daughter
---
---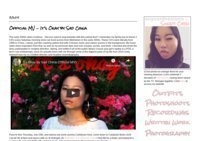 About a girl and all her dreams.
---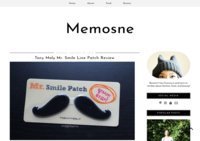 ---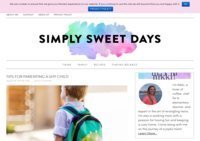 ---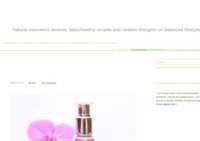 Lifestyle blog featuring beauty and health tips, natural skincare reviews and tasty baking recipes.
---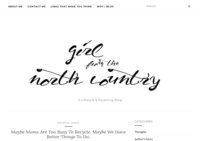 ---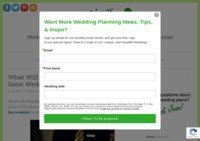 ---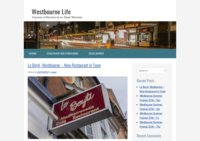 ---
Personal and lifestyle blog with a heavy metal twist, twisted stories and rock and roll frocks.
---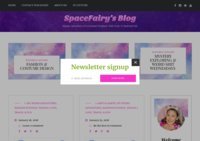 Strange Adventures of a Costume Designer, SciFi Geek, & Magickal Girl.
---
A UK-based blog about raising three house rabbits and one human baby.
---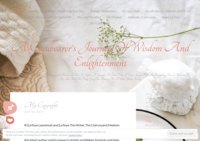 Born with a caul/veil, spiritual gifts.True life experiences and inspirational journey through life in general.
---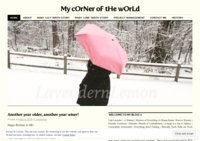 ---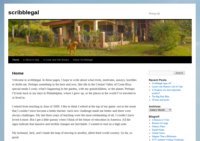 ---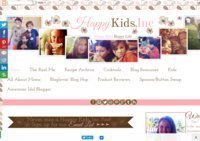 ---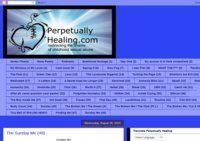 Redirecting the shame of childhood sexual abuse.
---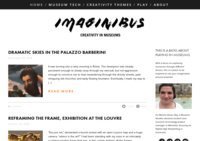 ---
---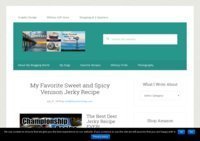 A synopsis of my passions in life including pets, photography, food, and marketing
---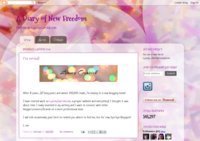 I'm a 27 year old girl in the UK, Blogging about my life, loves and disability!
---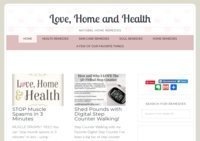 ---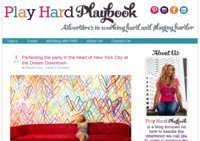 ---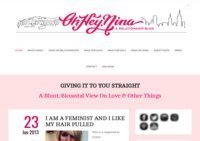 ---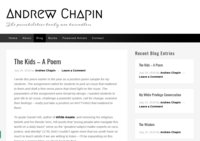 ---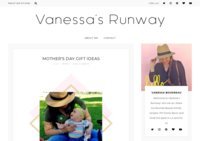 ---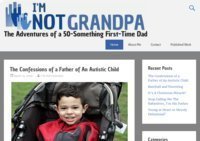 ---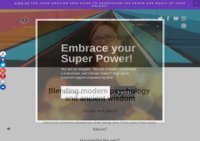 ---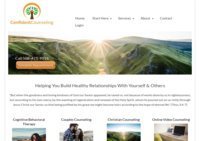 ---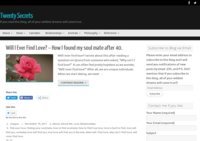 Twenty secrets or more... about life...
---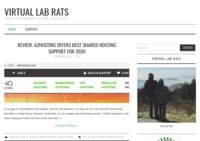 Our personal take on finer things in life, including restaurants, hotels, things to do, homesteading & more.
---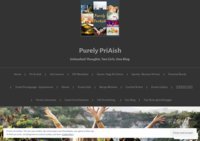 We Pri & Aish are childhood buddies, bloggers and writers unleashing thoughts on creativity, DIY, parental bonds, culinary recipes, travel, dance, yoga, life experiences and more!
---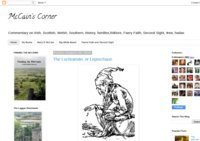 Essays on the state of the World, on Ireland, and on my native Mississippi, all from my perspective at McCain's Corner
---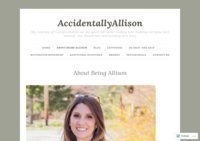 ---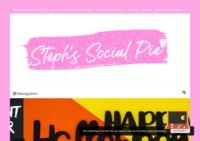 Steph's Social Pie is a lifestyle blog and editorial featuring hot and fresh health, wellness, beauty and lifestyle articles.
---
Toronto Guide for wedding planning, advice & resources. The Great Toronto Area's Premier source for reviews on venues, services, ideas and inspiration for your special day.

---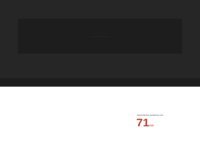 ramblings of a twenty something woman
---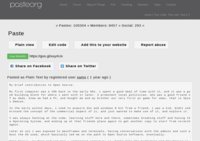 Blog Illawarra
---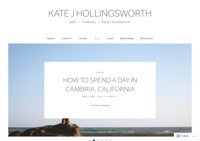 Khollin
---
---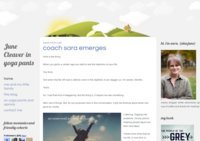 ---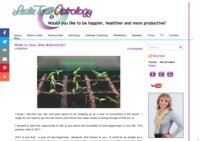 ---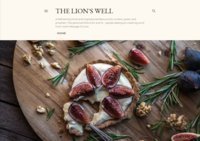 Is an offering of a refreshing drink and healthy encouragement. An inspirational thought, my tithe to writers, poets, prophets - people seeking an inspiring word of God's Love.
---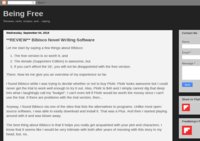 Free Being Free is a blog by a girl named Free, which makes for one catchy blog name. It started as a way for her to chronicle her day-to-day life, kind of like an online journal. Over time, her entries began to include beauty tips, recipes for homemade personal care products, and reviews of products she receives from beauty brands. She highlights skincare ingredients on her reviews too, ensuring that people with allergies or sensitivities can check out the products fully without having to purchase them. Talk about comprehensive, right?
---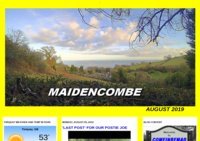 ---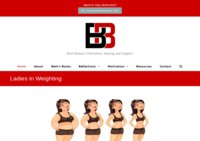 ---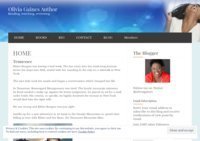 I was just thinking....
---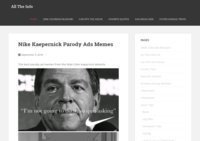 ---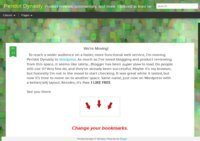 Mixed bag blog of recipes, product reviews, and more.
---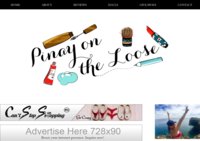 ---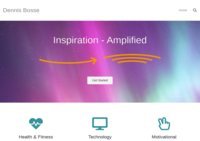 ---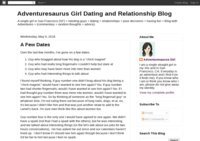 ---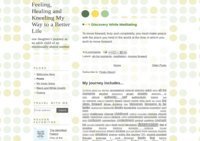 ---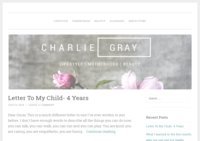 ---
---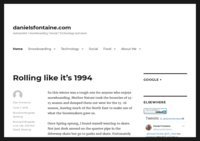 ---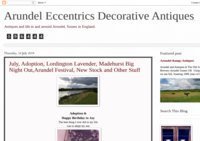 ---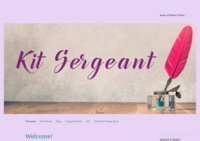 ---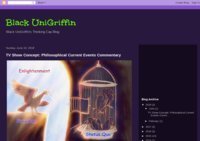 ---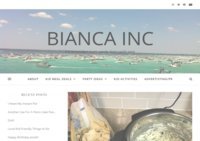 ---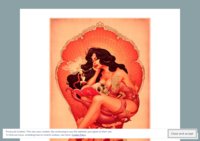 ---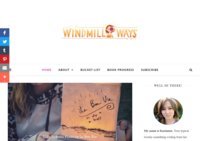 ---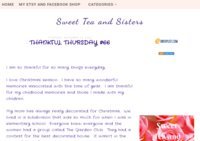 A southern single mom of three kids. God first, family, and I love making jewelry. A glass of sweet tea and time with my "sisters" makes everything better.
---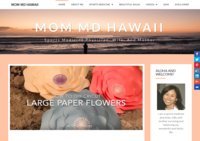 This blog is an eclectic mix of a sports medicine physician's hectic life as a full time working physician, wife, and mother. Topics include crafts, DIY, life hacks, and relevant medical tid bits.
---
Food, travel and product reviews and insights from a busy, working mom who knows you can't do it all on your own. Why reinvent the wheel when someone can tell you the best way to use it?
---
Second Life Coaching provides life coaching, relationship coaching, and career coaching for men.
---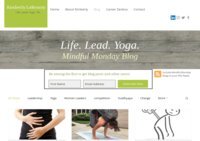 This blog discusses leadership challenges, personal challenges and how yoga and mindfulness can help to improve all aspects of your life.
---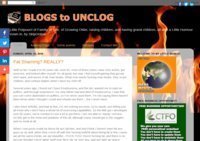 ---
---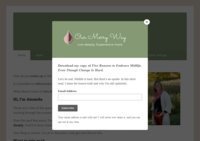 ---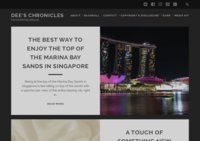 All about the house and home, marriage as well as reviews.
---
Thoughtful Hen is a blog that chronicles a new mom's journey in the crazy and wonderful world of motherhood. It is a resource for family articles, experiences, tips and recommendations that mommies all over the world can relate to. This blog aims to provide a community for mothers where they can share and talk about their experiences and help each other out.
---
Navigating life with three small children. The stories, tools, helpful hints...whatever we have found to help us, we want to share with you.
---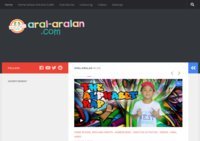 ral-aralan (aralaralan.com) We have homeschool crafts, activities, stuffs, videos and resources for leaning and fun. Arts and craft for you and your kids to enjoy. Kids fun activities and videos.
---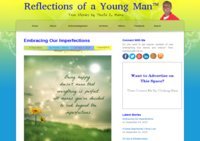 True Stories by Thuita J. Maina
---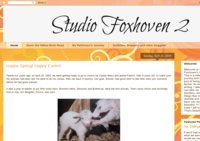 ---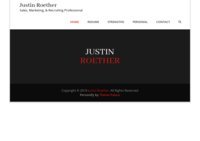 ---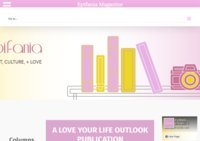 ---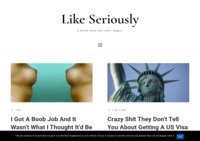 ---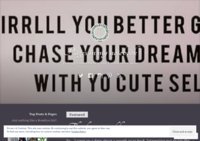 ---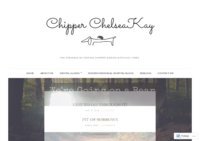 ---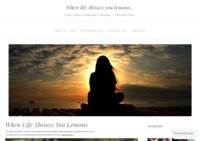 ---
Scribblings of a doting West Yorkshire dad
---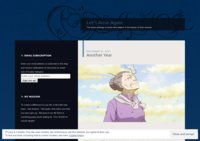 My blog includes poems , articles , stories and quotes. Personal writing and interesting shares too.
---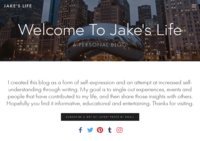 I created this blog as a form of self-expression and an attempt at increased self-understanding through writing. My goal is to single out experiences, events and people that have contributed to my life, and then share those insights with others. Hopefully you find it informative, educational and entertaining.
---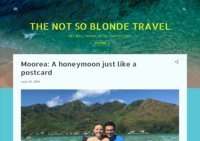 ---
---
---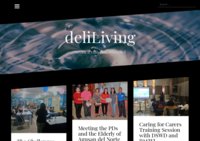 ---
---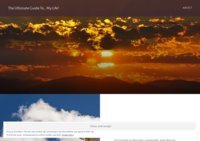 My journey to self-discovery and recovery of CPTSD, depression and extreme anxiety. I'm also raising awareness on mental health disorders that still seem to be a taboo subject in today's world.
---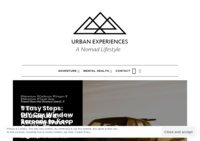 Personal blog posts, travel tips, travel stories, mindful thinking, yoga
---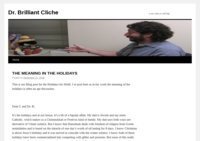 ---
---
A personal blog about my experiences and struggles with depression and mood disorder: "Up until two months ago, I lived in complete denial. Having almost had a nervous breakdown in September, I was forced to seek help and to my surprise I was diagnosed with mood disorder..."

---
Self esteem issues are a part of life. Some people ignore them, but others can't. We are here to help with informative and motivational information.
---
---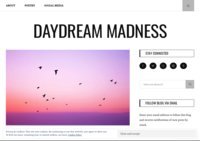 ---
Welcome to Timothy R. Berman: A personal website where essays on politics, religion, philosophy, life, and social issues will be published. Majority of the content published are original and unique.

This website is a unique resource. The aim is to offer unique and important perspective on social and political issues, provide inspiration, and empower people for personal and professional growth. Offer original comment and research in the areas of life, philosophy, religion, politics, parenting, addiction, and homelessness. The objective is to assist readers to live more mindfully, engage in critical thinking, and enhance awareness regarding pressing social and political issues.
---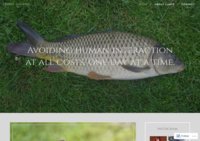 Avoiding human interaction at all costs, one day at a time.
---
We are Becki, Will and Podrick Etherington. We're a family from West Yorkshire, UK, nattering about marriage, mental health and family life with our Cocker Spaniel Podrick. We hope you enjoy our adventures!
---
Daily reasons to quit your job and go your own way. It takes courage to take the leap of faith and leave your job. Subscribe to get one good reason to quit every day for a year. Think of it as a 30-second daily investment in your quest to live your true life!
---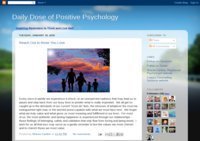 Daily Dose of Positive Psychology
---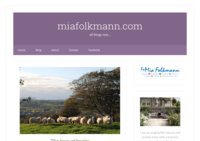 ---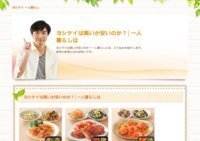 ---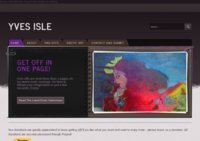 ---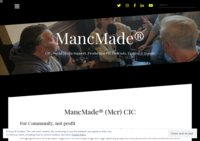 ---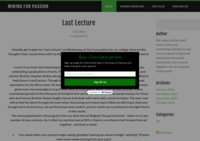 ---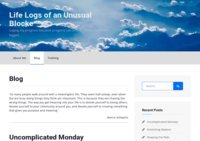 Notes of my self improvement journey
---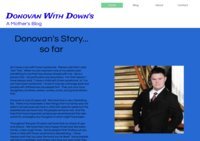 ---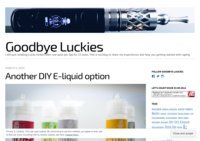 ---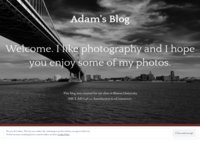 ---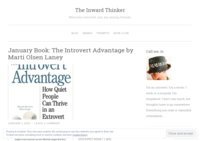 Everything you read is classified information.

---
Confessions of a freewheeling wordsmith
---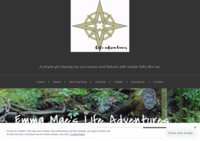 A lifestyle blog by a simple girl sharing life adventures, successes and failures.
---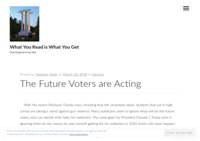 A personal blog about a personal view of life in general with a broad array of topics. Non-Adult situations are generally discussed.
---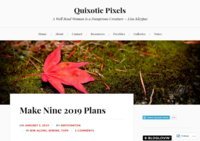 My name is Amy Stanton and I am a blogger from Seattle, WA. If you enjoy beautiful photographs, personal essays, book reviews, travel logs, and brag posts about sewing and knitting projects, then we are going to hit it off.
---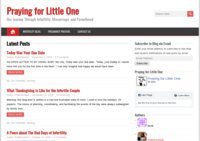 A website and blog documenting a couple's journey through infertility and miscarriage, and sharing support and prayers.
---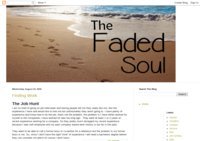 A woman's journey of being married to a man who is narcissistic-Bipolar. Follow the madness and craziness of this relationship.
---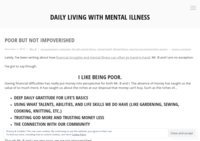 Hi! I am Mrs. B, married to the wonder Mr. B. This is our life with Bipolar 1, Depression, and Anxiety. Besides topics on mental health, support, and experiences, we also share about our daily life, which includes homesteading, gardening, from scratch cooking, sewing, knitting, crochet, DIY projects, and more
---
Blog of a German graduate student with two major stories:

1) Since 2018: A documentary about an ongoing depression
2) In 2017: Articles about an exchange semester in Korea
---
A story based personal blog traversing the struggles of learning to be a stay-at-home mom to 2 kids after 10 years of active duty service.
---
A tale of a family in crisis with technology. My story of our struggling 16 year old teenager: poor school performance, substance abuse, digital addiction and how we are overcoming these negative behaviors and negative friends.
---