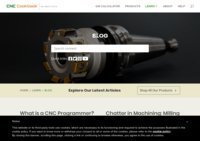 CNC Cookbook is committed to helping businesses create a system that can effectively operate their factory tools and machinery. The blog is created to help everyone improve their knowledge of Computer Numerical Control, regardless of their skill level.
---
If you want to publish your book, David Gaughran should be your go-to guy to help you jumpstart your career. His blog has helpful tips on how to write, publish, sell and market your book through traditional and digital platforms.
---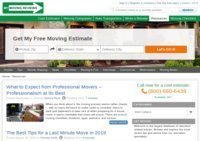 A daily relocation blog with moving tips, printable checklists and complete guides. As My Moving Reviews is the place for reviews of moving companies, you will find complete information on how to select the best mover.
---
Content focusing on survival skills, prepping for natural or manmade disasters, bushcraft skills, and emergency preparedness. Includes product reviews, free books, infographics and more.
---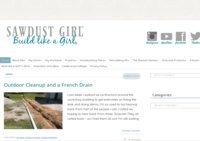 Renovation, remodeling, cabinet making, workshop projects and a bit of woodworking.
---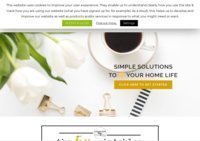 UK based blog on all aspects of getting organised. How to be organised for the home and in life in general. Get started today!
---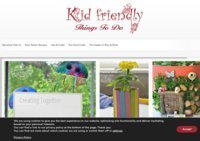 Melissa, owner of Kid Friendly Things to Do, is a mom who loves helping her fellow parents come up with fun and exciting ideas and projects for their little rugrats. Apart from the activities, you'll also find some good and healthy recipes your kids will love to munch on.
---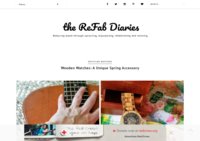 The ReFab Diaries is a great resource to help you reduce waste through upcycling, repurposing and refashioning. If you have stuff in your home that you plan to throw away, wait a bit and read some of this blog's tips to help get ideas for your next DIY project.
---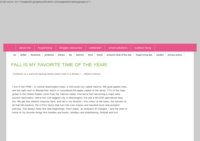 Meagan loves sharing "Busy Mom Solutions" in her blog, Sunshine and Sippy Cups. You'll find useful and helpful DIY projects for your kids' party and school projects, and some ways you can earn from home by working online.
---
Reviewster will help you save hundreds of dollars by finding the best deals or doing a price comparison before you purchase anything. You can also read product reviews and comparisons to help you decide what to buy based on their features and specifications.
---
If you are an aspiring writer aiming to improve how you weave your words in different types of writing, this blog should be your go-to platform. You'll find over 1500 helpful pieces of information from top-notch contributors who want to share their secrets to success.
---
Connect with your audience emotionally and intellectually by checking out the Mindful Presenter's presentation skills training and courses. You are guaranteed to learn how you should appropriately express your knowledge and experience as you speak in front of a crowd.
---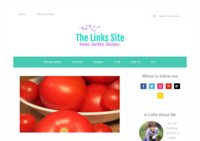 Create sumptuous desserts your kids will love by checking out numerous recipes from The Link Site. The blog owner also shares tips about gardening, DIY crafts, and more.
---
Strengthen your faith in God with Your Success Inspirer. Feed your soul with daily bible verses, inspirational stories, love poems, quotes, and more.
---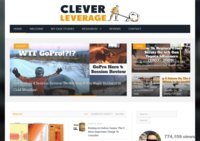 Lifestyle blog, covering health, wealth, and online business by Matt Justice. Full time YouTuber, blogger, and ATV enthusiast on the side.
---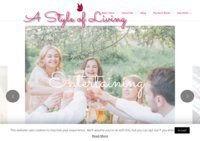 A Style of Living is owned by Bláithín, a published author who shares budget-friendly ways on how to style your abode, spruce up your party or create a meal plan for your family.
---
Dreaming of becoming a locksmith? Art of Lockpicking can help you jumpstart your career with their tips. They also sell lock pick sets, tension tools, pick cases, and more.
---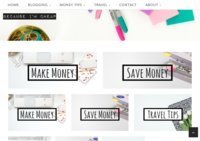 If you're into frugal living, Because I'm Cheap is certainly a blog you must follow. Jenn Miller, the owner, shares tips on how you can maximize your income and get more bang for your bucks when you're shopping or traveling.
---
event planning and management blog for people interested in organising better events: event juice blog
---
Spa From Scratch is an amazing source for spa trends, research, and more. They also have numerous DIY scrubs and scents that can help you feel more relaxed and calm in the comfort of your home.
---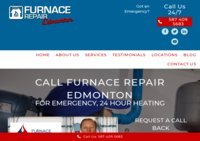 Keep your home cozy, especially in winter by gathering some tips from the Furnace Repair Edmonton. This company shares tips on how to keep your furnace working perfectly, and how you can troubleshoot in case of any problems.
---
Discount Garage Doors Inc (DGD) is a family-owned business that was founded in 1988. Their blog has loads of helpful tips on how you can keep your garage doors working perfectly to avoid unwanted accidents as well as decorating ideas for special events.
---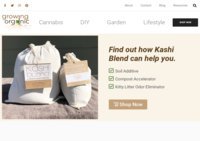 Taking on a whole world organics approach to all areas of life. Follow along as we discover what it takes to truly live in the most natural and organic way, even through the noisy chatter of modern day living.
---
life hacks for living well - ideas, tips, and tricks on living well, saving money, staying productive, and getting motivated.
---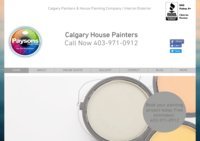 Payson Painting is a great resource to find home painting ideas, inspiration and DIY projects. Let them help you find the best color palette that will perfectly accentuate your home's interior and exterior.
---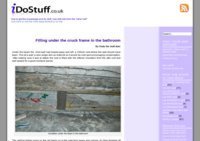 All the stuff I Do covered in great detail. This is the place to ask questions and leave comments. Now with extra bits from the other half.
---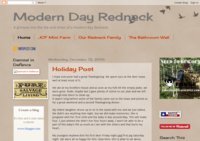 A glimpse into the life of a modern day redneck and sustainable living.
---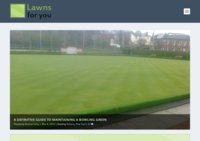 Learn how you can achieve a well-maintained garden by following Lawns For You. This site was founded by a father-and-son team, Duncan and Colin Gray, to share their expertise in the industry and help homeowners have a garden that they will surely be proud of.
---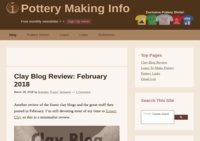 Pottery Making Info is a great resource for people who would like to get into the business. Their blog contains informative guidelines about the process and tricks that help both aspiring and skilled pottery makers.
---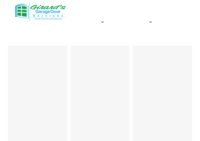 Girarge's Garage Door Services is a reputable repair company that provides custom solutions to clients residing in Eastern Pennsylvania and Western New Jersey region. Their blog is packed with helpful ways on how you can fix your garage door in case it's not working properly.
---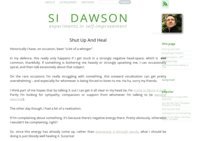 Si Dawson aspires to help people rediscover themselves and achieve happiness, wealth and success. He addresses many interesting subjects related to communication, health, healing and relationships.
---
Teach your child how to avoid bullying by checking out Cool Kind Kid's recommended books and fun social skill programs. These books will help your child build a stronger character as he or she grows up.
---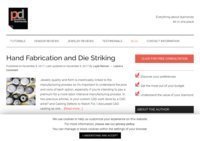 Prosumer Diamonds is a consumer's guide owned by Vincent Chan, a renowned diamond educator. Save money when buying your jewelry by reading his guidelines. He can also help you find the best piece that will accentuate your beauty and personality.
---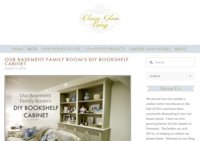 Comfort and luxury can both be achieved by following some DIY home decor projects from Classy Glam Living. Why spend thousands if you can simply do your interior design in more affordable ways?
---
Seek inspiration when you think you're at your lowest by reading Thoughts. Stories. Life. This blog is owned by Sarah Centrella who aims to uplift the spirits of women who are struggling with their personal growth and development.
---
Cook sumptuous meals that your entire family will enjoy by checking out Sam's Place. His recipes for soups, appetizers and main courses are made of fresh ingredients to bring out the best flavors and aromas.
---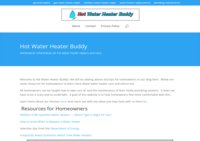 We offer resources for homeowners to learn more about hot water heater care, maintenance, and safety.
---
Robbie Lowdown0 is a recognized Christian speaker who shares his insights and perspectives through his blog, podcast and Youtube channel. If you are looking for how-to guidelines and reviews, you have to bookmark this blog.
---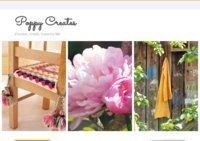 If you are passionate about crochet and DIY home projects, Poppy Creates is a great resource. Her instagrammable photos will really entice you to start crocheting home decors immediately.
---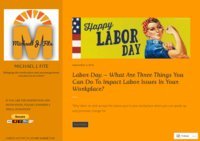 Uplift your spirit and find inspiration with Michael J. Fite's blog. His articles are focused on developing and empowering one's confidence and self-love.
---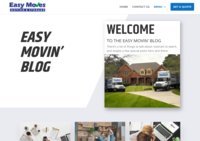 Make relocating less stressful by checking out some tips, hacks and organization ideas from Easy Moves. This moving company provides detailed guidelines to make packing simple and manageable.
---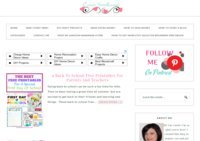 Cassie Smallwood shares DIY projects to help you earn money from home. She can also help you to start your own Etsy and Amazon stores with her well-thought-out tips.
---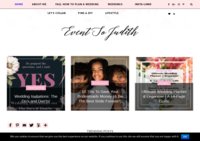 Judith is a digital wedding planner who shares her tips on how you can plan your special day so that your guests will surely remember it for years to come. From DIY decors to sumptuous meals, you will surely find loads of useful tips here.
---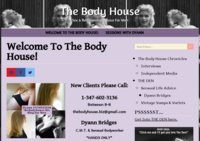 This site is geared toward men who want to understand and relate to women better. The Body House is your internet Man Cave from a woman's perspective.
---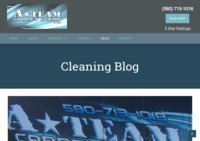 Get rid of unwanted grime and bacteria on your carpet by learning about effective and proven ways shared by A Team Carpet Clean's expert cleaners.
---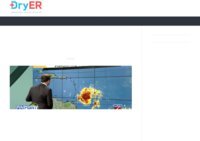 DryER's expert home repair contractors will help you start your remodeling projects with wonderful ideas and inspirations to help you achieve a look that matches your personality and preferences.
---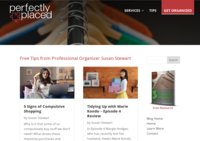 When you have too much stuff, the clutter not only fills up your home, it fills up your life and keeps you from the things you love. Maybe you have tried tidying up on your own, but it hasn't worked.
Perfectly Placed Professional Organization and Design offers tips for decluttering, organizing, and maintaining a calm home environment.
---
Breakfast with Tiffany is an online journal where Tiffany Hills shares her passion for cooking and DIY home improvements.
---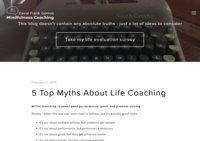 Feel contentment and happiness by strengthening your patterns, habits and reactions with the guidance of David Frank Gomes. He is a co-Active Model of Life Coaching from the Coaches Training Institute in California.
---
I'm a health and lifestyle researcher, and a determined shopper. I need to know everything and make it all look nice!
---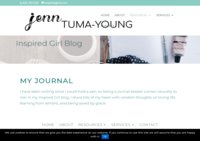 Be a seasoned writer and publish your book with the help of Inspiration Junkie. This indie publishing company was founded by Jenn Tuma-Young.
---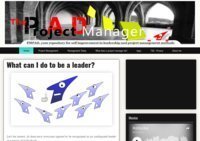 Thomas has a bachelo'sr degree in mechanical engineering and is certified by the IPMA (International Project Management Association) as a senior project manager. Read his blog if you want to nurture your skills in the industry so you can handle projects seamlessly.
---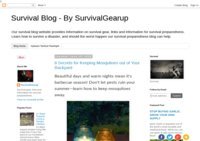 Survival Blog - By SurvivalGearup is a great place to read handy advice on how you can survive in the wilderness. It also has recommendations on how to protect your family from deadly diseases.
---
Sample Business Plan provides a step by step guide on how to write a business plan with examples. There is also a business blog that focuses on business related concepts to help our readers gain a better understanding of these concepts and how they apply to business.
---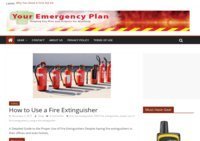 Don't be scared, be prepared. A mother's journey in preparing for the worst.
---
Improve your mind, your intentions and your results. Get the mind tips you need to know with training and much more for a fulfilling life
---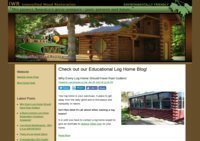 If you have a log home, learn ways to keep it in its best shape with the help of this blog. Here you will find tips about maintenance and restoration procedures that truly work.
---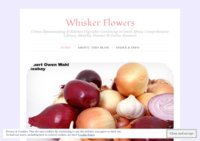 Urban Homesteading & Kitchen Vegetable Gardening in South Africa: Mischief & Mayhem with Cats & Chickens
---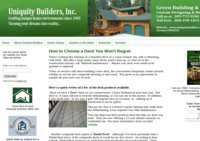 Uniquity Builders, Inc. is a family-owned and operated construction company. Read their blog where they discuss effective remodeling and redesigning tips to help you achieve the look that you want for your home.
---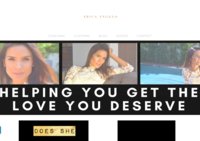 Arica Angelo shares relationship tips with men who are struggling to get the attention of the person they want to be with. Read and learn how to sexually and emotionally satisfy your woman.
.
---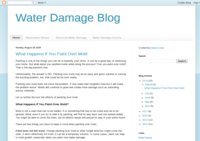 The Superior Restoration Water Damage Blog outlines the dangers water damage poses to property owners. They reinforce the importance of having a reputable water damage restoration company to avoid life-threatening diseases and expensive repairs.
---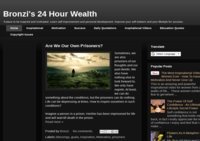 A place to be inspired and motivated. Learn self improvement and personal development. Improve your self esteem and your lifestyle for success.
---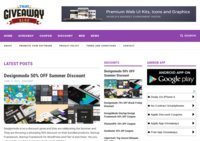 ThatGiveawayBlog.com is a place to find daily free licensed software giveaways, android and iphone apps, cheap domains, promo, coupons and more with one click.
---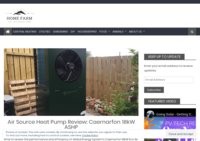 We moved to the countryside and gave up our city lives in exchange for wellies, fresh air and sustainable living.
After a year-long house hunt, which took us 14,500 miles across the length and breadth of the UK, we found our perfect house in rural British countryside surrounded by rolling hills and lots of wildlife.
We moved into a renovated Victorian farmhouse along with a 2-acre field and our lives have changed completely. The plan is to become as self-sufficient and eco-friendly as possible.
Most things are still very new to us and there have already been numerous challenges that we've had to overcome, but progress has been steady and many lessons have been learnt.
Watch us as we discover home DIY, sustainable living, making our home as eco-friendly as possible, growing and making our own, along with our success and mishaps.
---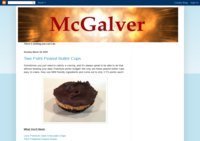 Make parenting more fun by serving sumptuous meals and doing fun activities with your kids. McGalver has posted several ideas that you can take advantage of to strengthen your family relationship.
---
I have owned about 20 websites for a little over 7 years now and after taking a brief pause (about 5 years -- hey, time is a matter of perspective, right?) I have decided to become active in the development of my content and SEO. This is a blog about my quest of virality. I share what I have learned, what works, and what doesn't work in my pursuit to become viral.
---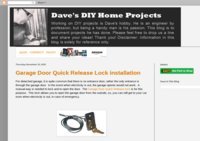 Dave is not just an engineer but also a trusted handyman who is passionate about sharing his knowledge and experiences having to do with renovating, repairing or upgrading a home.
---
Celtic Farmer is a leading blog for garden owners, farmers and agricultural businesses. They provide comprehensive tips on how to properly take good care of your plants so they can
flourish.
---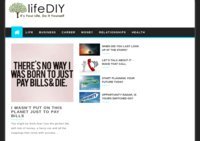 Straight talking life advice. We are here to help you get the most from YOUR life... It's YOUR life, do it YOUR way! No more messing about, just get on with it.
---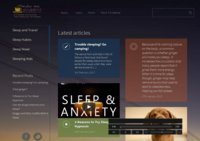 If you are constantly having sleep problems, you might want to check out the blog posts of Make Me Sleepy. They will help you reset your body clock by altering your routine or doing some relaxing activities before bedtime.
---
Free information on how to grow marijuana for medicinal purposes
---
Our mission is to deliver fast and reliable appliance repair at a fraction of the cost from other repair companies. We guarantee to have your appliance working at now time. Most of our customers receive service on the same day they place the call. We have technicians available at any time that is convenient for you as long as you give us a few hours to fix your broken appliance. Our technicians are certified to deliver quality work on any appliance made by any appliance manufacturer.
---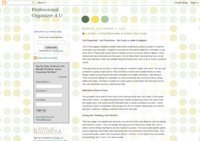 Professional Organizer Blog for business and residential organizing. Organizing your business and your home. Articles on organizing all of the rooms of your house including kitchens, bedrooms, closets, basements, garages and more. Articles on how to organize your business to be the most productive and how to showcase a more professional image. Articles on Organizing your Life. Being organized saves you time and money. Less Clutter = Less Stress.
---
Blog relating to Dealing with Adult ADD but also includes book reviews of the latest books in all genres.
---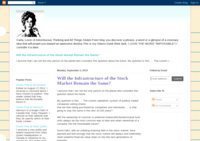 Carla, owner of the blog, discusses several guides to help you manage your diet and choose meals that are gluten-free. She also discusses inspiring and empowering topics to help you improve your mental and emotional wellness.
---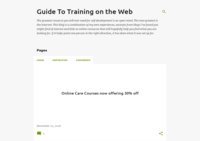 Guide To Training on the Web is committed to sharing personal experiences and helpful website content from other sources to help readers empower themselves through self development.
---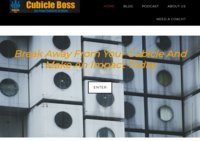 Climb the corporate ladder and achieve your career goals by reading inspiring and life-changing tips from Cubicle Boss. If you are feeling stuck in your chosen path, you can also contact them for career and life consultations.
---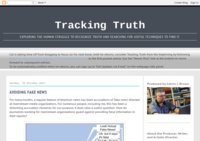 Exploring the human struggle to recognize truth and searching for useful techniques to find it.
---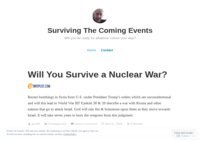 Learn how to survive unforeseen events that may take place where there is no longer any food
or water available. You will have to live off the land and store supplies.
---