Real Monstrosities
---
---
Ecological news, views and vibes
---
All about cats and cat related news
---
---
AllMutt - Mutt and Mix Breed Dog Pictures
---
---
---
---
---
Natural dog health education by Dr. Lew Olson, PhD. How to help dogs with cancer, arthritis, heart disease, heart worm and bad digestion. How to use essential fatty acids, immune formula, vitamins, probiotics to help sick dogs.
---
Zee & Zoey's Chronicle Connection
---
---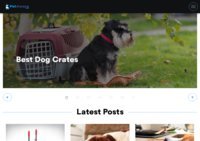 Find what you need to know about dogs and their breeds. We cover everything from their origins to their training, nutrition, and even where to get one.
---
Home of high quality free information on keeping and breeding exotic pets including reptiles, amphibians and invertebrates.
---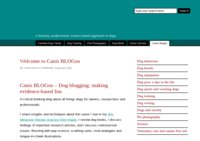 Canis bonus dog blog
---
---
Frenchiestore is a leader in the pet accessories providing health conscious eco-friendly sustainable fashion for pets.
---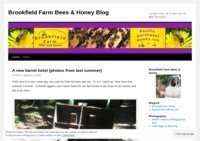 Brookfield Farm Bees & Honey
---
---
An enthusiast for cryptozoology, the paranormal, lost civilizations, and all things unexplained.
---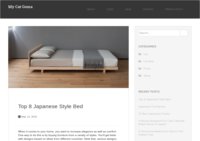 ---
---
---
---
Nature is Nurture
---
---
A blog about how to choose the Fish Tank filter for your aquarium! What makes a quality to your fish tank.
---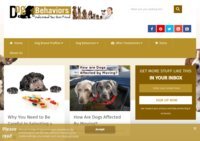 Understand Your Best Friend...... Better! Dogbehaviors.net is the home for information and guidance on various dog behaviors, pet supplies and training.
---
FishTankWorld.com goal is to help aquarist hobbyists with easy, actionable information to help them take better care of their fishes. The site contains info on setting up and keeping your aquarium, fish and plants, fish tanks and the equipment necessary to run your aquarium.
---
Sun conure pet parrot information from a sun conure owner
---
Me and my dogs in Halifax, Nova Scotia
---
---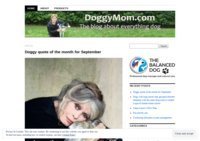 ---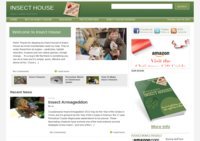 ---
Expert Aquarist talks all about aquaria and the relevant products to help you become successful in this hobby.
We are a bunch of hobbyists who keep exotic pets as a passion and love to talk about Fresh Water Aquarium, Salt Water Aquarium, Vivarium, Terrarium, Paludarium – you name it! In this website we do honest reviews of different products relevant to this hobby to make your purchase decision better. We also share tips and tricks from our first hand experience.
---
---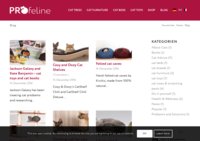 ---
New Zealand Hunting News from Sunspots Safaris
---
whogivesamonkeys.com
---
---
A blog for Aquarium fish and plants
---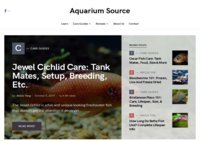 Aquarium Source provides helpful advice to help your tank thrive.
---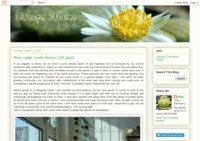 ---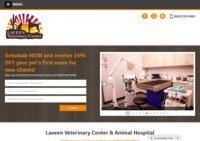 Laveen Veterinary Center is a full-service small animal hospital for dogs and cats in Laveen, AZ. Our veterinary services cover a large spectrum of animal care that includes preventative physical examinations, emergency and, critical care, routine elective spay, dog and cat dental care as well as advanced orthopedic surgery.
Licensed general practitioners we have assembled an expert team of veterinary professionals to bring you the best possible healthcare for your pet for your cat or dog.
An affiliate of University Animal Hospital in Tempe, Arizona, at Laveen Veterinary Center your pet is treated with love, care, and compassion.
Preventative annual exams are essential to provide the best medicine for your pet. Contact Laveen Veterinary Center to schedule an appointment today at (602)559-9600.
---
The ramblings of an amateur naturalist including species accounts and reports on nature locations.
---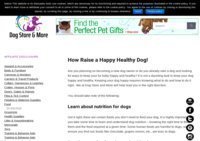 ---
---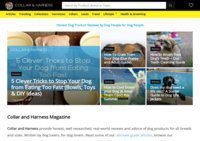 Collar and Harness provide honest, well researched, real-world reviews and advice of dog products for all breeds and sizes. Written by dog lovers, for dog lovers.
Collar and Harness is a collection of the best dog products and doggy lifestyle guides by people who love dogs for people who love dogs. We are a small team of independent reviewers, some of us who work with dogs on a daily basis.
---
This blog is intended to be a resource for anyone thinking about becoming a parakeet owner, both driven by our experiences as well as a collection of helpful links and other info.
---
A blog to inspire, encourage and empower the modern dog mom to improve her mental health while maximizing her doggie companionship. Unleash your pawsitivity and chase a happier life!
---
---
---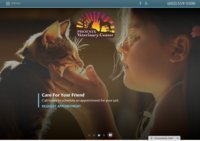 Phoenix Veterinary Center is a full-service small animal hospital for cats and dogs. Our veterinary services include preventative physical examinations, doggy dental care, and routine elective spay, to name a few.
The veterinary team at Phoenix Veterinary Center are licensed general practitioners that are caring, and knowledgeable and are here to treat your four-legged family members. Your pets' health and well-being are very important to us, and we take every possible measure to provide your animals with the treatment that they deserve.
Our practice's mission statement is care, compassion, communication. A simple statement that covers our beliefs, we strive to provide the absolute best medical care for our patients.
To learn more, contact Phoenix Veterinary Center call (602)559-5500 today!
---
---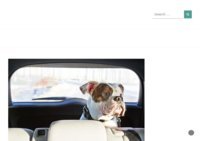 All about English Bulldogs, and other Bullie Breeds. Health, Training, Accessories, Puppy and Senior Care.
---
---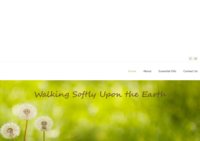 ---
---
---
Everyone knows what positive reinforcement dog training is… but what about negative reinforcement? Do you know the difference and how to use them effectively?
---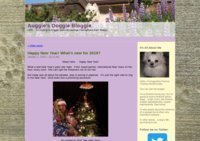 Hello, I'm Augustine Francis Charles McGillicuddy.
You can call me Auggie.
I'm a limerick loving boy. So, each week, I'm going to post a limerick about dogs…mutts, & ALL the breeds…maybe alphabetically, maybe haphazardly…one a week, maybe more. Stay tuned.
I'll wax poetic about the essence of a squeak toy & other very important subjects...
In other words…a dog's life…according to me.
---
Ryan's Animal Videos Blog
---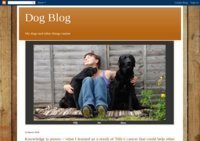 My blog about my dogs and other things canine
---
---
The ultimate site for cat humour and gift ideas for cat lovers
---
Insect Control NJ
---
To venture forth and ponder the wonders of nature
---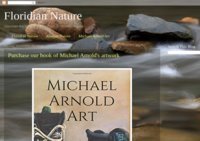 ---
A small Central Texas homestead and hobby farm raising wool sheep and happy children.
---
---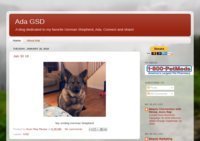 Just a blog about a dog...my favorite little GSD, Ada.
---
---
---
When you love horses as much as we do, you have to write about them! The purpose of our blog is to have fun and document our daughters adventures with her horses. There will be funny stories, horse show pictures, articles, show dates, guest bolger's, shopping and anything else that makes a blog exciting!
---
---
Dogs are pack animals, and they operate on a social structure of rank – a hierarchy if you like. Whether you have just adopted a new puppy or an adult dog, your dog will obey your commands if he believes you are the pack leader.
---