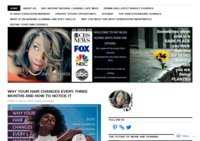 Find information about Hair Extensions Techniques, Courses and Hair Extensions Kiosk and Salon Franchising Opportunity. Learn how to care for your hair, thinning hair, hairloss, hair extensions hair pieces and wigs.
---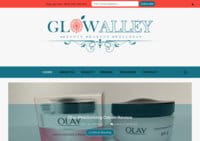 A one-stop platform where you can get skincare tips, weight loss tips, home remedies, makeup reviews, and lots of motivation to incorporate healthy living in your routine.
---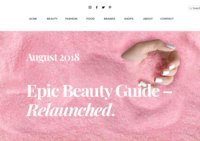 Epic Beauty Guide is a nat­ural beauty and health blog to help us women (and men, too!) get and stay beau­ti­ful, using what Nature pro­vides. Epic Beauty Guide con­tains skin and hair care tips, DIY skin and hair treat­ments, prod­uct reviews, and health and diet tips.
---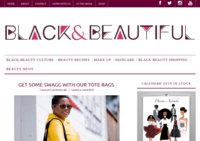 The Black & Beautiful blog is a treasure trove of fashion, skincare, and beauty tips and tricks. Find recipes on how to make beauty and skincare products from natural ingredients that you can find around the house. Learn how to apply makeup to people with darker skin tones, with reviews on which products work best.
---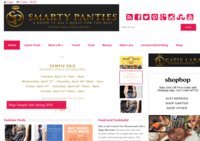 Find both fashion and beauty tips at Smarty Panties. A blog by Katie Lara, a travel correspondent for Forbes and a regular contributor to The Huffington Post. Read about the latest fashion trends and the newest beauty finds.
---
This blog is all about our personal style and experiences with products and places. Few months back we decided to unleash our creative side and sowed the seeds of "COSMOCHICS". Now we have devoted ourselves full time to make COSMOCHICS a one stop destination for people who love all things pretty.
---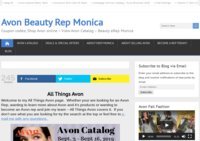 All Things Avon is a blog by Monica Brown, one of the brand's representatives since 2014.
Monica's blog is a great way to research the brand's newest releases.
---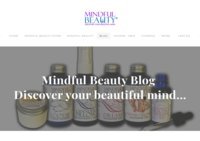 Join bestselling author and health guru ralph Quinlan Forde for complimentary & alternative medicine, herbal medicine, aromatherapy, homeopathy and natural beauty and much much more…
---
StyleAurora.com is a fashion, lifestyle and beauty blog. It publishes top-notch makeup tutorials & trendy fashion insights for it's readers.
---
Shades of Monet focuses on all things beauty and business. Providing an entrepreneurial foundation by using educational resources offered to both consumers and professionals looking to be inspired by the beauty industry.
---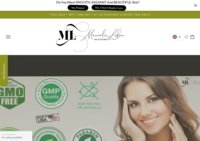 ML Delicate Beauty offers the best natural anti aging face care products. Vitamin C Serum, Stretch Mark Removal Cream & Retinol Moisturizer. Shop our line of organic skin care products.
---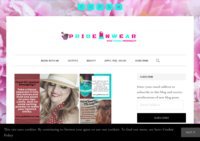 My aim is to reach to every woman so I designed PrideInWear such a way that all articles are divided in small chunks so that you can easily adapt those ideas in daily life and choose the quick and smart solution for yourself without wasting time.
Changing your style daily and looking awesome every day needs to read about fashion updates which are provided by PrideInWear in instructional and interesting language.
---