Houston Tax Attorney, Kunal Patel, represents small businesses and individuals in tax matters before the Internal Revenue Service. He also advises US expatriates and foreign nationals regarding cross-border compliance issues, such as FBARs, FATCA, OVDP, and streamlined filing procedures.
---
A website offering help of tax issues and information for all HMRC departments.
---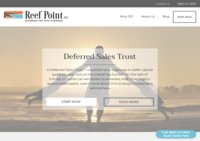 Learn about Deferred Sales Trusts, a legal way to reduce and defer capital gains tax on the sale of real estate, businesses, collectibles, and other appreciated capital assets.
---