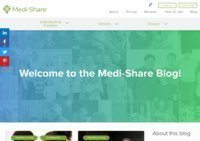 Medi-Share is an affordable, Biblical alternative to health insurance. Our blog offers readers solutions to their healthcare concerns, information on how to live healthy lifestyles, and encouragement from the Word of God.
---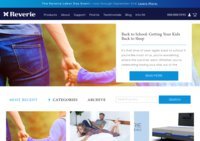 The official blog of Reverie sleep systems and how its products can help you achieve better sleep and improve your lifestyle.
---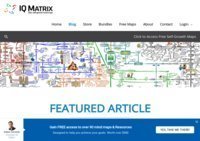 Provides information on a combination of factors to maintain good health - from eating healthy food to exercising regularly, maintaining a healthy weight to being smoke-free, getting sufficient sleep to taking time to de-stress.
---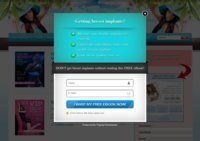 Miami plastic surgeon, Dr. Michael Salzhauer of Bal Harbour Plastic Surgery Blog- Plastic surgery news, information and before and after photos
---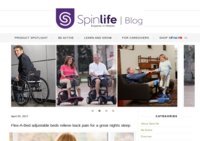 Geared towards Seniors and "Baby Zoomers", SpinLife's blog is a place where we can share the latest in Senior Living, Accessible Living, Mobility News, Caregiving Tips, and a few posts that are just for fun!
We occasionally feature guest bloggers; sharing some of the thinking from other professionals on the wider field of aging and professional caregiving. We'll also share the perspectives of individuals who have their own unique stories to tell.
Whether it is sharing practical advice, a great resource, or simply a little fun, we hope there is something for everyone.

---
---
A blog dedicated to ostomy care and management, it features product reviews on barrier films, ostomates, protective seals, odor control solutions, dressings, liners, and more.
---
The Express Medical Supply Blog provides resources, product reviews, tips, and guides on how to use various medical supplies, tools and equipment for patient care.
---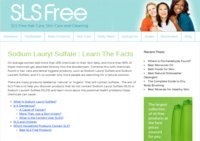 SLS Free is a blog that aims to raise awareness about the effects of Sodium Lauryl Sulfate and Sodium Laureth Sulfate. It also offers alternatives to common hair and skin care products.
---
---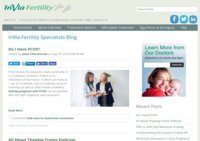 ---
---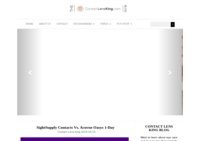 This blog was created in an effort to facilitate the access of eye care and vision health information. It provides a large array of information from various topics ranging from eye disorders, health to new technologies emerging in the industry.
---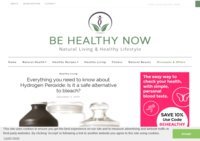 Be Healthy Now is a blog promoting natural living and healthy lifestyle. It contains health articles and posts about nutrition, fitness, toxin elimination, beauty products, stress management and more.
---
A senior community blog that spreads awareness on the importance of health, well-being, and lifestyle while caring for its elderly residents.
---
---
It contains informative health articles about alternative healing treatments such as acupuncture, chiropractic, herbal, Ayurveda, folk, holistic, and allopathic medicine.
---
The Invisible Hypothyroidism advocates for better thyroid disease, diagnosis and treatment. It has one simple message: "Be Your Own Thyroid Advocate.";
---
---
LisaBarger.com offers critical reviews of herbal remedies, natural therapies and analysis of breaking health news.
---
Boutique aesthetic clinic providing expert non-surgical beauty and skincare treatments. Our blog provides tips, advice and guides on fuss-free beauty for busy women.
---
The Best Resource for Digestive Health Information
---
---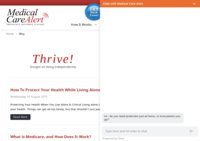 Thrive is a blog created by Medical Care Alert and American Response Technologies. While promoting its alert systems, it also provides useful information on how seniors can live independently.
---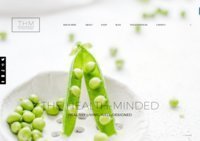 The Health Minded is a simplified path to a healthier lifestyle through wellness tips, healthy how-to's, nourishing recipes, and health promoting strategies in an easy-to-read format.
---
A registered nurse talks about teenage depression and secrets. Discussions include stressors, mental health issues, myths, teen issues, anxiety, surviving, help and solace.
---
Our growing community's mission is to help each other grow in our personal and professional lives.
---
Healthkeeda offers variety of information curated from verified sources. Doctors and subject experts write on health blog.
---
Shasta Ortho Sports Medicine Blog
---
Back Pain Blog UK talks about the personal journey of a chronic back pain sufferer. It features fibromyalgia, arthritic conditions, treatments, therapies, product reviews, and health tips.
---
A Life in Total Wellbeing,Positive Health,Stress-management,Harmony & Happiness
---
Hi, my name is David. In 2007 I was your normal 46 year old middle age man in excellent health. I exercised daily and ate healthy. After a routine infection I was given a large dose of the antibiotic Levaquin that my doctor told me was safe and well tolerated. Well it was not safe and I did not tolerate it well. I had an adverse reaction to the fluoroquinolone (FQ) antibiotic. Only after the fact did I research these drugs and found out that this class of antibiotics have a very dark side. A dark side side that it actually experienced by thousands of people, some figuring it out, and others clueless to what has befallen them. These reactions are considered statistically insignificant by drug companies and the FDA.This site is basically about my experiences in dealing with the aftermath of what the FDA has determined to be a safe drug.
---
Early Onset Blog: Encourage, Inspire, & Inform
---
Dedicated to the scientific exploration of human energy potentialities, such as kundalini, Nirvikalpa, neuroplasticity, energy healing. How and why these biological phenomena function, their effect on the individual, and on individual and collective consciousness.
---
---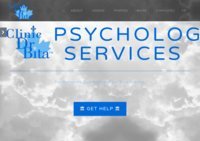 ---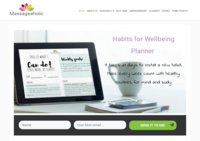 Massageaholic is an online information hub on on a mission to bring massage therapies, tools and practices into our routine for healthy living. You can find out about the best massage places in your city, book a massage near you and discover the techniques that are best suited to fill your energy cup, so you can better serve not only yourself, but others around you as well.
---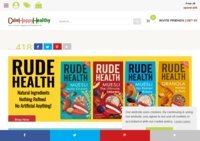 ---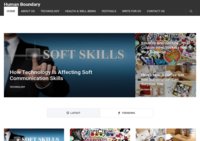 Random posts on technology, business, health and well-being, festivals, sports, education, weight loss, diets, news, and current events.
---
---
Welcome to  Watercress Words,
a blog by Dr. Aletha Cress Oglesby that explores
the HEART of HEALTH ,
like watercress -tangy, peppery and pungent. 
On this blog we'll explore
common and less common medical conditions and treatment's
medical and healthcare news and history'books about health and medicine,
stories about real doctors and patients,
and try to answer the question "What is health and how do we maintain good health?"


My goal is to  inform and inspire you as we all explore
the HEART of HEALTH.
---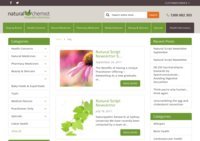 ---
---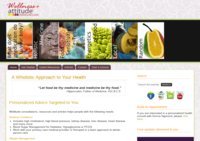 ---
Mental Health and Intellectual Disability Case Management Blog.
---
Working Nights helps shift workers and night shift workers improve health issues and adapt to unique sleep schedules, as well as reducing accidents, injuries, and health care costs in the workplace
---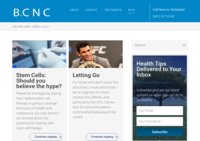 ---
Search results for Warman Home Care
---
Home care, live in care and private care guide.
---
---
The Little Blog of Positivity was founded by Alison from the UK. It is packed with well-researched posts, full of practical tips on a number of topics including:

Achieving your goals and dreams
Mental health awareness
Mindfulness & Meditation
Building confidence & resilience
Inspirational stories
Reviews of the best personal development and self-improvement books and resources
Healthy living
Decluttering your mind and life

The aim of the blog is to inspire and motivate you to become your best self and live life to the fullest.
---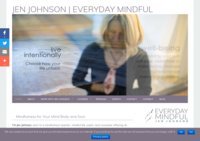 Jen Johnson | Everyday Mindful is a health and lifestyle blog emphasizing mindfulness, mindful life design, happiness, and wellness. Topics include meditation for healing, how to feel happy, how to feel more at peace, solutions for anxiety, stress reduction, work-life balance, creativity, creative freedom, personal freedom, living well with chronic illness, stress reduction for increased wellness, living well with autoimmune disease, and how to live with a greater sense of peace, happiness, and wellness. Jen is a mindfulness teacher, coach, and therapist and has been teaching meditation for over 30 years.
---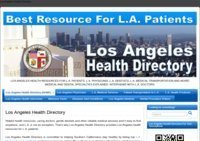 ---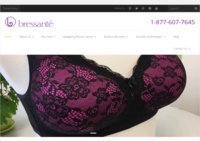 Learn about Bressante, a breast form solution or a prosthesis designed to suit the needs and lifestyle of women who have undergone mastectomy, lumpectomy, and other breast surgeries.
---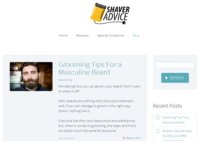 ---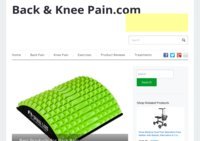 ---
---
---
This blog is about a Shamanic healer, and its wisdom, trainings, ceremonies, clergy services, appointments, presentations, classes, testimonials, and more.
---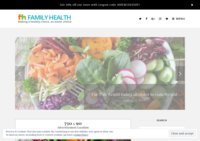 Family Health is a blog developed through the genuine efforts of the Sefla media led by an experienced public health physician to raise the consciousness of our readers on the impact of lifestyle choices on their health and wellbeing.
---
---
---
---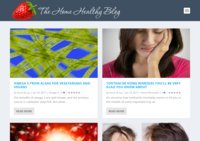 ---
Health Information: Food, Nutrition, Disease control, Supplements, Wellness Exercise for Holistic Health & living. Believes good health of the body comes from good health of cells...
---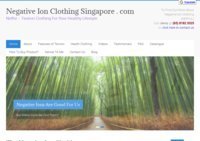 Introduces the benefits of wearing negative ion garments, a clothing technology designed to regulate body temperature while keeping the wearer dry and comfortable.
---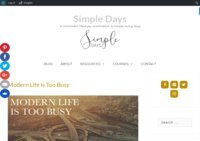 Create a better life with less stuff
---
Sharing health, fitness and diet info for your health and well-being!
---
Anti Aging Products to look younger and feel healthier. Add more life to your years, not just years.
---
Liliana is a Christian coach specializing in ADHD, procrastination, and Depression.
---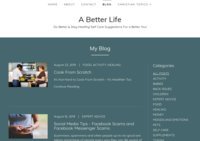 My journey of how I learned the best ways to do things, eat right, and be healthy. It began when I was in college, at CU Boulder, when health scene pulled me in. I have become more disciplined and healthier. I wanted the best for my daughter when I had her. I research everything and give time to have studies done before I pass on knowledge - unless it clearly works for me and has no manufactured ingredients. I write about various topics - travel, money, safety and more - whatever comes to my mind. I only promote true and tested advice. Never assume that what works for one person works for the entire population. Never assume fads are completely safe. Moderation and common sense are key.
---
Blog centered on news from the health field as well as all related policies review and analysis
---
CBD Men's Lifestyle is the premier men's guide for the latest information, trends, and products in the emerging Cannabidiol (CBD) industry. With new CBD products coming to market almost daily, there is a need for focused and tailored information pertaining to CBD and its benefits to the health and wellness of men. We strive to bring you only the most trusted brands and products that support a healthy and an active lifestyle.
---
Welcome to Vitalise Your Life - A healthy living blog where we share nutrition advice, wellness tips & delicious recipes, and together we learn how to live a long life full of vitality - naturally!
---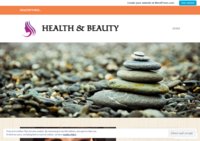 This is my personal blog, and I just share information related to health & fitness. Please leave a creative, constructive comment or even a criticism. Just write what you think.
---
---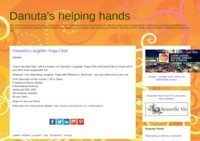 ---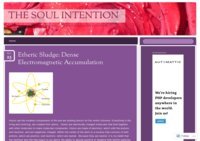 The Soul Intention Blog is for Spiritual Seekers of Truth looking for Alternative, Metaphysical, and Spiritual ways for overall health and well-being.
---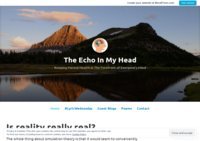 This blog charts my day to day progress through life while having mental health issues
---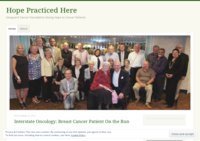 Rational Therapeutics - Hope Practiced Here for Cancer Patients
---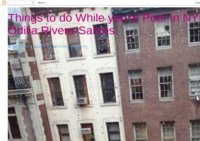 ---
Self-care, Yoga, Meditation, Stress, and Anxiety relief. Learn how to manage stress and anxiety through self-care, stress management, meditation and more
---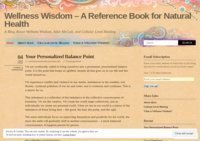 ---
The Vegan Mindset is a blog dedicated to discussing veganism from the point of view of men.
---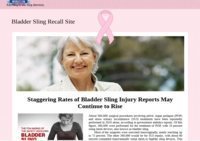 ---
Buckhead Dentist Blog
---