HYPE stands for "How You Perceive Everything." It is designed to provide its patrons with relevant entertainment, music news, eye-catching consumer ads, and music reviews of their favorite established entertainers, while spotlighting independent artists seeking to gain greater exposure. This magazine reaches a unique group of consumers who view The HYPE Magazine as their source for music, new trends, new products, services, entertainment, events and topics relevant to their daily lives; both personal and professional. The HYPE Magazine's mission is to tap into new technologies and digital media innovations to support the continued growth of the brand.
---
All about Delana's Dish, an fm radio show on star 94.1, featuring playlists, media content, recaps, episode guides, trending entertainment stories, and contests.
---
The official website of the London Golf Club, in partnership with The European Tour, it also offers wedding, golfing, and vacation venues.
---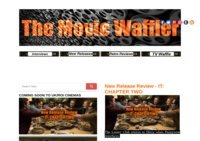 The web's tastiest movie site - reviews, interviews, lists, giveaways and more.
---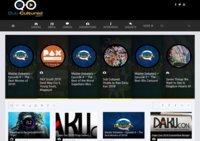 ---
FindFestival promotes various festivals and local events across the USA, Europe, Australia, Canada, and the UK. Here you can search everything from concerts to food and art festivities.
---
Most Amazing and Informative blog with Worlds Most Amazing Things, Amazing Photos, Amazing Facts, Amazing News, Amazing Ideas, Amazing Quotes, Amazing Places, Amazing Funny Photos, Amazing Funny Animals, Amazing Funny Pictures, Amazing Funny Facts across the world.
---
What To See, What To Do, Where To Go
---
Aylin Sweets is one of London´s most reliable party equipment hire services that offers a wide range of catering and event equipment rental services like popcorn machine hire, sweet cart hire, chocolate fountain, slush machine hire, waffles cart hire ,candy floss machine hire & more. All carts and machines can be branded with your company's own logo. Say goodbye to boring corporate events, tiring birthday parties and monotone weddings. We are dedicated to making your special day deliciously fun by always coming up with innovative ideas and using high quality products. With our main office in London we cover all locations in the city and also surrounding counties. If you have a dream for your perfect event, we are ready to make it happen.
---
---
View and list events on the Treasure Coast. Advertise and promote your Treasure Coast business and/or events affordably.
---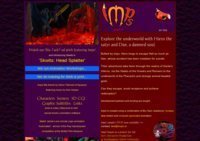 Imps! children's animation set in Hades
---
Prankalot brings you the funniest pranks, gags and novelty gift. Along with our hilarious blog of funny videos and funny pictures
---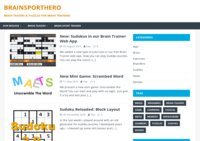 BrainSportHero provides articles and brain teasers for your daily brain training. Have fun and bend your mind.
---
We are an online retailer that offers official pop culture merchandise for fans of comic books, anime, and video games. We are here to bring back all of the childhood feelings with classics from popular licenses such as Nickelodeon and Cartoon Network.
---