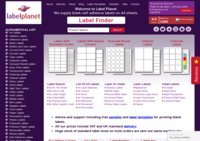 This site supplies blank self adhesive labels on A4 sheets for laser printing and inkjet printing. There is a full range of label sizes to choose from and also coloured labels, transparent labels and gloss labels. Customers can select white paper labels and also plastic waterproof labels in a range of materials. Printer labels on sheets can be used in most desk top printers or simply hand written.
---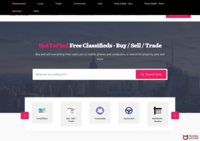 HotToFind is a Free online general purpose classifieds and listing site. Select your country and browse free online classifieds and listing from various categories posted by users in many countries. Buy / Sell / Trade anything online for free. Sign up and post your ads instantly!
---
Moving your home office or vehicle can be really stressful. We can't blame you for being hesitant and weary. However, with MoversToTrust.com you can easily find a vetted local or long distance mover providing services near you. Visit a moving service below to pick the best mover near you.
---