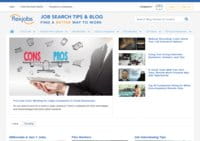 A blog covering all sorts of telecommuting, part-time, and online job search topics, from resume help to home office tips to employment market trends.
---
Established in 1992, JobTestPrep is the first and biggest institute world wide in the field of preparation for psychometric tests. Tests include: Online Psychometric Test Preparation, Online preparation for psychometric tests for jobseekers - including aptitude tests (numerical, verbal, diagrammatic and abstract reasoning tests), personality tests, interview preparation and assessment centre preparation.
---
SEND Teacher recruitment information and job listings for the teachers working with children with learning disabilities.
---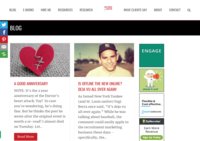 A blog about the business of job boards - launching, running, marketing, and selling job boards.
---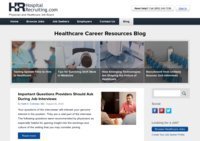 Healthcare Career Resources Blog offers articles on topics affecting the healthcare industry, and healthcare employment. The articles are categorized by professions such as Physician, Nurse, Advanced Practice, etc, and also by topics such as Healthcare News & Opinion and Job Search Tips. We encourage and respond to comments, and we look forward to connecting with you at our blog!
---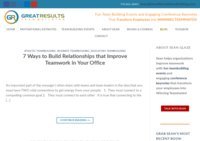 Teamwork and Teambuilding Insights to Lead Your Team!
---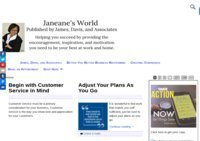 The thoughts, dreams and ideas relevant to the modern woman dealing with family, work, and life
---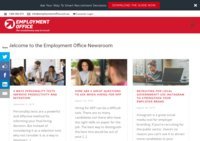 ---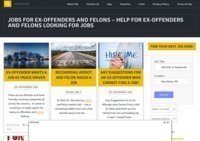 http://jailtojob.com A blog that answers questions from ex-offenders and felons about getting jobs with a criminal record.
---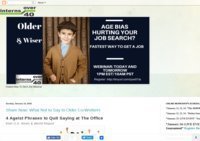 Interns Over 40: What we do.

Now that you've got two or three or more decades of work experience, you probably have some pretty well-developed skills. But being a skilled worker doesn't necessarily mean you have a fulfilling career or that you know how to present you skills appropriately in today's world of online social media job hunting with Linked-In, Facebook and a slew of career-related sites. The career you started in your 20s may not suit you or the job market today. Perhaps more importantly, what will the future need?



People change careers for many reasons: to pursue their passions, make better use of their skills, seek out new challenges, or in response to layoffs and negative business conditions. The days of lifetime jobs have been a thing of the past for some time. Workers aged 18 to 38 change jobs an average of 6 times. And this phenomenon is creeping up to people in their 40s, 50s, and 60s. On top of that, we're living and working longer than ever, so we can expect decades of job and career changes ahead.



Internships have traditionally given students the opportunity to test out new careers and gain some experience. But internships aren't just for students any more. Mid-career interns include skilled workers who are unemployed, underemployed, those who are returning to work after extended absences, semi retired, languishing in contracting or a failing industrie, bored, or just ready for change or new adventures.



Interns Over 40 is a re-careering business that inspires and equips its members with tools to evaluate career skills and preferences, and to find and start new careers. A focused network of employers, career advisers, and educational tools are available to help mid-career workers transition to new a new field. This is a transition that, for many, has a monumental effect on their careers, incomes, and mental and physical well being. The loss of a job whether by choice or by necessity, causes many to lose their sense of purpose.
---
A Scottish jobs blog from the Scottish jobs board Scotjobsnet.co.uk.Bringing you tips ,articles and advice on anything from the world of job seeking and Scottish employment.
---
---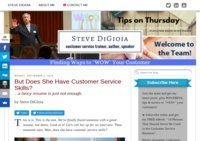 ---
Hire Imaging
---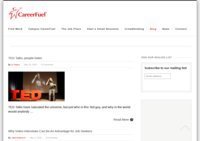 Blogs with inspiration and information for job seekers and entrepreneurs!
---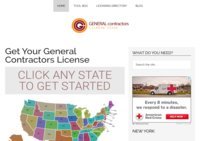 ---
---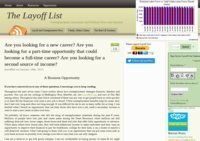 The Layoff List
---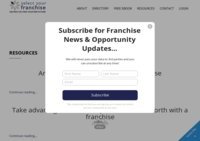 The Franchise Blog features the latest franchise news and views on current issues affecting the franchise industry by experts in the UK franchise industry.
---
---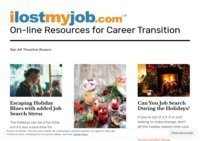 ---
---
Professional Resume Writing Service, Interview Coaching, LinkedIn Profile Development
---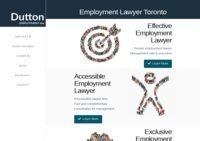 Toronto labour and employment lawyers
---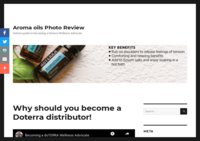 DoTerra business opportunity is one of the best home and online businesses around at the moment! Get started for only 35$, free webshop and no monthly fee
---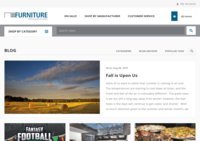 A blog about improving your office design, workspace, and office organization. Read about what's trending in the office design industry or just stay up to date on the latest trends in organization.
---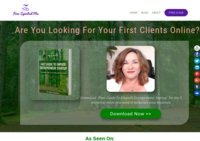 Maeve Calliope Higgins is a psychic mentor and personal transformation enthusiast with over 30 years experience in the personal development field. She is especially interested in helping women, who, in mid-career find themselves working in a toxic work environment and long for a free spirited life. These women often have bad bosses whose influence it can be hard to escape but with a little imagination, more becomes possible. That's where M. C. helps her clients develop their imagination, intuition and psychic ability - because that's what it takes to get out of a stuck place. M. C. only began her "Free Spirited Me" project in 2016, but already she has published articles in Huffington Post, Rebelle Society and Witch magazines, with more to follow. She offers her subscribers free resource guides, e-books and email courses.
---
Resume Remodeler is a blog for job seekers at all experience levels. It provides resume writing tips and resources on how to write a resume. It also offers interview tips and resources, and other career advice. It's most popular feature is the annual list of top resume writers and reviews of resume writers.
---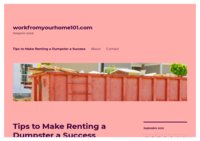 This blog is focused on training and inspiring Glam-Mothers who want to build online businesses so that they can retire financially free.
---
---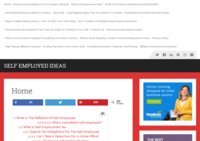 Self-employment is the state of working for yourself rather than an employer.Self-employ ed individuals, or independent contractors, earn income by contracting with a trade or business directly.
---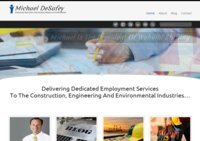 Michael DeSafey is a leading executive recruiter for professionals in the construction, engineering and environmental industries. He is currently the President of Webuild Staffing www.webuildstaffing.com . To learn more about Michael or to follow his blog please visit www.michaeldesafey.com

---
Career and blog help to create a self sustained lifestyle
---
---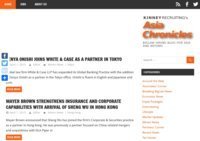 ---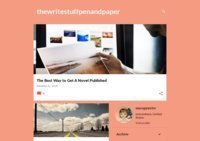 ---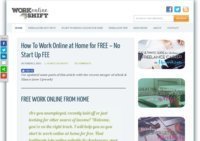 How To Work Online at home for FREE - No Start Up FEE | work online at home for free with out credit card and other up-front fees. Be able to find legitimate Free work online from home and get paid. Freelancer job anyone can apply
---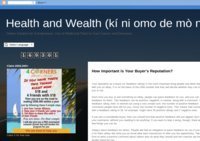 ---
---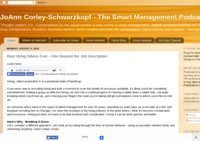 Short, high-impact podcast lessons for 21st century work-place success. It's portable power learning for the busy professional- both individual contributors and managers.
---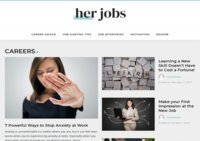 Job search tips and career advice. Learn about writing a resume, get job hunting tips and job interview advice.
---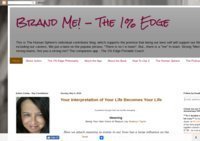 ---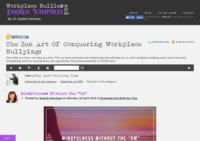 ---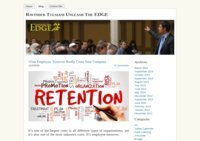 ---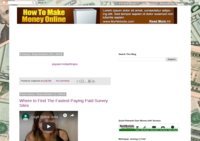 ---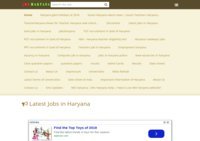 jobs education govt.jobs results admission alert private jobs
---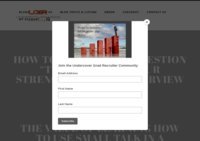 ---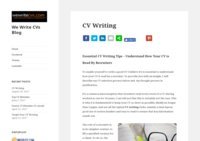 CV writing advice blog with hints and tips on cover letters, application forms, social media profiles and interview techniques
---