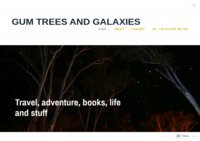 Blog about teardrop adventure in Australia. Travel photography, books and life
---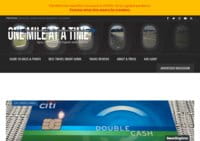 ---
An in-depth, travel guide to Boston Massachusetts, with articles and guides on its local attractions, history, arts and culture, insider tips, events, dining spots, nightlife, sports, and more.
---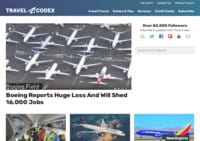 ---
---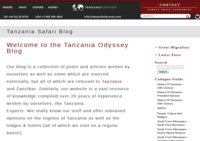 Detailed Tanzania Safari Blog including Zanzibar holiday info
---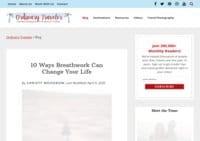 ---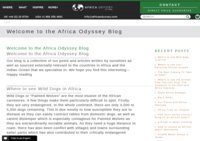 Blog from all the Lodges in Africa and the Indian Ocean
---
---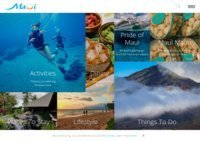 Discover Maui and get insider tips from this side of Hawaii. Everything from fun activities, shopping, nightlife, restaurants is covered along with the best this vacation paradise has to offer.
---
Ideas and activities for hen weekends
---
---
Travel Tips, Road Trips, Pet Travel and Adventure
---
A life less stationary; a travel blog for working nomads.
---
Tanama Tales is a travel blog that speaks bliss through written words, sprinkled with travel stories and food adventures.
---
A travel blog for those wanting to get started with house sitting or need to book us for a house sitting job!
---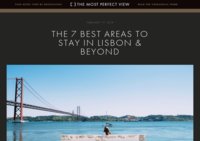 ---
---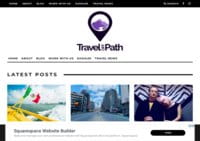 Travel Off Path is your source for travel news, guides, and advice to make travel more accessible, affordable, and possible for everyone.
---
---
---
Michael Tyler archives the thoughts and experiences of a former teacher and web developer who has now decided to drift through life on his boat along the waterways of England.
Initially, the blog was created in 2004 to increase the web presence of his other site Lonelyplanetexchange, to continue traveling and to give updates on the field of aviation.
Today, it chronicles the work he's done on his boat, the places he's visited around the world, and his thoughts on the media, the New World Order, and his discontinued teaching career. Find commentaries, photos, and unique articles, such as the updated Conspiracy List of Dead Bankers and Getting Google Play to Work in China.
---
A Seattle-area Mom writes about her family travels and shares tips on how to go on adventures with babies, toddlers, and preschoolers.
---
---
Rent luxury and sports cars in Europe with Lurento. Available in Italy, Spain, Germany, Monaco, Switzerland, Austria.
---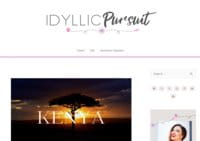 ---
---
---
---
---
---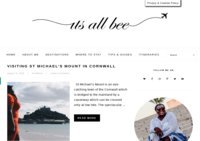 Need travel tips? Then look no further than ItsAllbee. Bianca shares travel tips on her travel blog; a gateway to all those that want to see the world, whether in heels or hiking boots. From London To Paris and from Cape Town to Cairo. Experiencing travel from luxury hotels, hostels to exploring in a campervan in places like Iceland.
---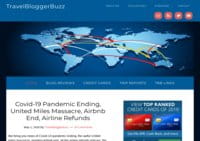 Curating the best web links on travel, personal finance, miles and points, and more.
---
This blog mostly covers the life of expat – a British woman who had lived in the US, and now dealing with the transition of being back to her home country.
---
This blog is for all those visiting Ibiza especially if you are a family or of the slightly older persuasion who wish to enjoy the island and not necessarily the partying, although we do mention Ibiza's wild side from time to time.
---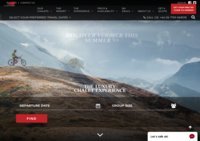 Discover the widest range of ski chalets in Verbier, Switzerland. Luxurious chalets, sensational food and wine, superb skiing. Browse our large selection of catered and none catered Ski Chalets.
---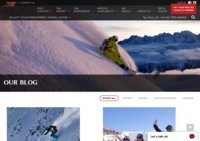 Ski Armadillo is leading Ski Chalet operator in Verbier, Switzerland. They pride themselves on having luxury accommodation and an excellent service to match. SkiArmadillo offer 5 star accommodation, food and drink - all at an affordable price.
---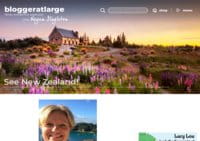 ---
A local's blog about everything and anything involving the city of Barcelona (BCN), from a tapas tour to a trip to the Basílica de la Sagrada Familia. See what other people have to say about this breathtaking and historic city through the Perfect Days features which detail their encounters with the place and people.
---
---
Award winning travel blog
---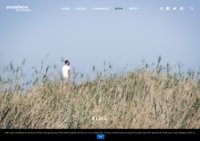 Anywhere We Roam is a travel blog featuring our detailed itineraries, helpful insights, and highlights from our adventures around the world.
Our passion for travel drives us to seek out destinations that appeal to our interest in history, culture, and natural scenery; places that have a story to tell, a people to meet and a rare landscape to discover.
We created Anywhere We Roam to share our passion for travel. To inspire you to venture to amazing places – armed with some practical advice – and have a truly unique travel experience.
So, fire up a screen and grab a Melbourne quality flat white. Read our stories, explore our itineraries, find out more about us and our passion for travel. Follow us on social media and plan your next travel adventure.
---
---
I am a budding travel blogger who travels the world and shares my experiences and travel expertise via social media and through my blog.
I'm 22 years old and originally from Buckinghamshire, England. I specialize in Photography, I try and spend a much of my free time traveling as I can at every opportunity!
 
I started this blog to showcase the destination I have been too and helpful travel tips o help people travel more.
---
---
---
---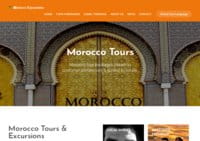 Best Morocco tours and Customized desert trips
---
This family travel blog offers great ideas on how to plan a stress free travel with kids. Learn how to save and book family holidays on a budget.
---
---
My blog 'PENDOWN' is a breath of fresh air and it reflects the best of my travel experiences.The stories are mostly experiential in nature and cover several aspects of a destination.
---
---
Did you know that local beer is cheaper than water in Czechia? Or that Czechia is actually the preferred name by some locals for the Czech Republic? Find out more quirky facts about the Heart of Europe from Weird Things in Prague! The blog serves as an experimental chronicle of a foreigner living in the City. Going beyond the idyllic stereotypes, he notes small, quirky, and noteworthy things he comes across in Prague. You'll be surprised and pleasantly amused by these discoveries that make up his A to Z list. Check out the Peeing Statues, the legendary urinals with headrests, bottled "elephant urine," and more.
---
---
Udon Thani themed Thailand blog with reviews on Udon Thani nightlfe, hotels, restaurants, things to do and tales about village life in rural Thailand.
---
---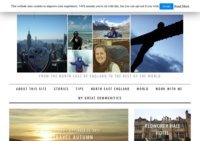 Travel blog from Kate about her home in the North East of England and 12 years of travel around the world. Part-time travel with full time work, promoting understanding of history, culture and our amazing planet.
---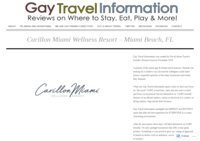 Gay Travel Information
---
Edinburg locals seeing the Scottish capital through the eyes of a tourist. Join them as they scour the area for the city's best bars, restaurants, museums, and theaters. Get updates on the festivals and events brewing in the hilly capital.
---
---
---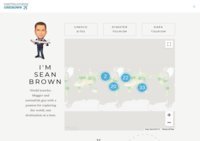 Meet Sean Brown, travel blogger, photographer, and author of DESTINATIONS UNKNOWN - a travel blog featuring dark tourism, disaster tourism, wildlife, nature and UNESCO sites.
---
The Daily Constitutional is the official blog site of the London Walks, a multi-awarded walking tour company. Here you can read all information relevant to walking tours and the streets of London.
---
---
---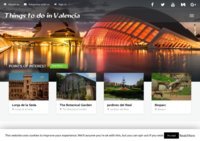 ---
CancerRoadTrip provides an insightful, funny look at one woman who sold everything to go travel. Did I mention she has cancer? Follow the adventure.
---
Through our guides and blog posts we explore the beauty, sights and adventures of some of the most beautiful islands in the world.
---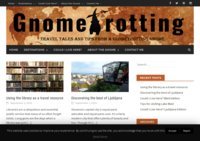 ---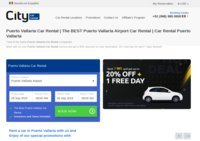 City Car Rental is a reliable car rental company in Puerto Vallarta. We offer a quality service with the best customer attention, which is always available for you to guide you through the rental process and solve any doubts you may have. We worry that your travel experience is unique, safe and unforgettable, so we offer you modern, comfortable and reliable vehicles from among you can choose the one that best suits your tastes and needs, so you can use it as a means of transportation during your vacation in Puerto Vallarta. We guarantee punctuality and compromise in the delivery of the vehicle you rent, even, we monitored your flight to know the exact time of your arrival and you don't have to wait for us.
By the way, we offer promotions and discounts to suit your budget. Renting a car at City Car Rental you have the opportunity to travel freely and without limitations at the best price. Enjoy your trip to the fullest, contact our company and live the best car rental experience with us.
---
The Design Tourist covers the latest trends in design and home decor and design-inspired travel for authentic experiences that connect with local culture, craft and cuisine.
---
A travel blog with experience in Europe, the U.S., and the Middle East!
---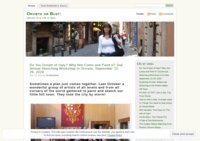 ---
Cancun Airport Hotel Shuttle by eTransfers is an agency that has dedicated itself to offering the best transfers from the airport to your destination and back with unparalleled service and the most competitive rates in the market, plus the comfort that you and your companions deserve.
Don't think about it anymore, travel safely, and practically to your destination with the most reliable Cancun Airport Transportation service in the sector.
With Airport Hotel Shuttle, you will not have to worry about your safety during your trips and road tours, because, with us, you can get the service you always wanted at a spectacular price with the advantages and discounts that no other place offers.
---
---
Travel and photography Blog from Germany in English language
---
Travel planning expert, creating and sharing fabulous trip itineraries to inspire others to travel more independently.
---
Island life at its best. Restaurant and event reviews. Other travel, and general craziness.
---
---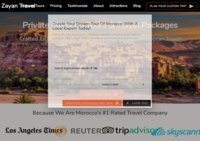 Zayan Travel is made up of accomplished local experts who know Morocco best. We have more on-the-ground knowledge than any other tour company. If experience matters most, then we stand above the rest. We pride ourselves in being a local, sustainable, and responsible Moroccan tour operator. We'd like to invite you to travel to Morocco for an experience you'll always treasure!
---
I'm opening up the overstuffed suitcase of my travels, and sharing my best photographs and captivating captions of destinations in the U.S. and Central America.
Sharon's Paws Create avian skies, beautiful beasts, sandy beaches, verdant vistas and even the sun and stars. It's my travel log. Come and walk in the sand with me...
---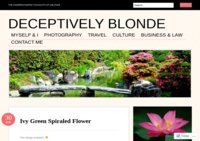 Meandering thoughts of a wandering blonde abroad in Asia. Updates about all sorts of fun and interesting findings including: travel, history, culture, art, law, business, fashion, cooking, and more.
---
---
Anything and everything to do with the Maldives.
---
---
---
---
Travel site and blog aimed at mature independent travellers who like to arrange their own holidays. The site describes and is based on our own travel experiences.
---
Backpack Droid provides practical resources and honest reviews of backpacks. Guides to Backpacking through Europe, America, Asia, Australia and much more.
---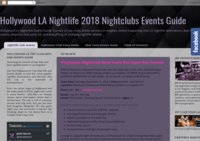 Hollywood LA Nightclub Events Guide: Current LA top clubs, bottle service Los Angeles, events happening now LA nightlife destinations, best Hollywood club events, where to club party LA, and everything LA clubbing nightlife related.
---
thewelltravelledman is designed to inspire and motivate fellow humans to explore the world.
The articles are our memories and reviews of the places we explored, enjoyed, and loathed over the last few years, featuring original photography and video.
www.thewelltravelledman.com
www.instagram.com/thewelltravelledman
---
Travel reviews, news, travel tips and travel blog by real travel experts and professional travel agents from around the world.
---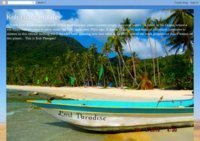 ---
---
---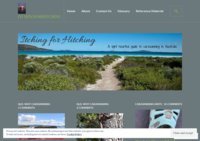 ---
Travel blog focused on lessons learned travelling. The blog focuses less on the destination and landmarks and more on the journey itself. Posts aim to provide, besides travel stories, lessons, advice, tips and travel inspired literature.
---
We're John and Cory, high school sweethearts from a small town in Mississippi. After college, we got married and together found a love for adventure and travel. We started Let's Find Fun to inspire everyday people, like us, to travel the world.
We believe you can find fun regardless of your location, budget, and time. We are always looking for a new restaurant, seeing another national park, finding hidden gems, and experiencing tourist spots!
---
---
---
WANT TO FLY · The best guides for passionate travelers. Follow the authors of WILL TO FLY through this blog. These are real and personal posts with an informal but professional style. A growing online magazine for those who love the world, for those who want to travel, to learn about new places. Articles, travel guides and useful tips on travel destinations around the world. The best posts are "one day Will To Fly", which allows you to visit the best places in a day and find the best things to do.
We all dream of being able to travel freely around the world, relax and see new things. Cities of art, museums, restaurants, cathedrals, enchanted landscapes. With Will To Fly you can.
Even now from your device you will still be happy to investigate your goals.
Our expert writers travel the world to offer you unique and inspirational information, new destinations, travel ideas, tips and wonderful photos.
---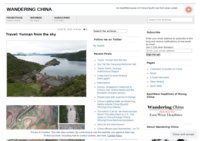 Responses and insights on mainstream, political, and social media Chinese news, as well as online reports viewed from an Australian perspective.
---
Africa Launch Pad, your home for all round news across Africa. News coverage ranging from travel, business, motivation, and lifestyle news around Africa.
---
A blog all about drones, with reviews, top drones, tips and inspiration.
---
---
---
Holiday, road trip and recreation blog. Destination articles, entertaining stories, travel tips, favourites, advice and inspiration
---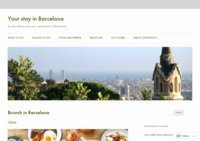 Travel information for visit Barcelona.
Things to do in Barcelona, places to visit, how to move around, useful information and tips about the stay in Barcelona.
Also information about where to stay like apartments in Barcelona.
---
Follow the adventure of a young Aussie tackling the world. Come along as I try and soak up as much as I can, in as many places I can; from sprawling metropolises to the untamed wilderness. Hints and tips as to how I do it, and how you can too!
---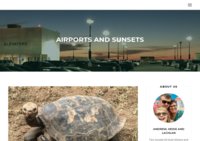 Family travel stories, photos, tips and recommendations
---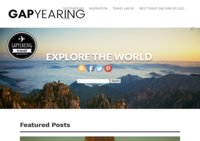 Travel doesn't need to be expensive, difficult, or short term. Advice on making your gap year or long term travel better.
---
---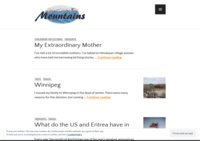 Travel. Taste. Teach.
Personal Blog
---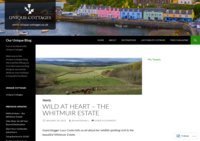 Learn how to have fun while travelling in Scotland. Know which castles to visit, book a cottage, join festivals, discover new adventures, and discover Scotland's rich history.
---
A travel blog for UK holidays to help people find their perfect uk holiday accommodation including b and bs, guesthouses, hotels, self catering holidays and campsites.
---
Find the latest snow reports, tips on ski resorts, accommodation and special offers on the Chalets USA Blog.
---
I loved these places so much, I had to write about them.
---
---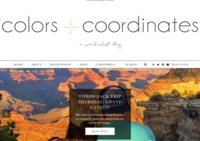 ---
---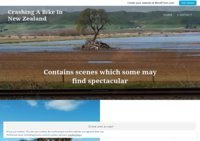 A fun look at learning life in New Zealand. Contains scenes which some may find spectacular.
---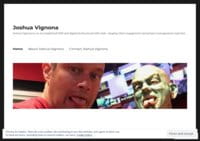 Joshua Vignona shares travel tips, adventure photos, and insights into interesting destinations around the world!
---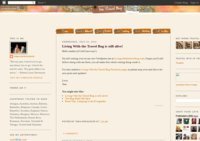 Living With the Travel Bug
---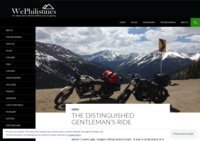 ---
Personal Travel Diary with Useful travel hacks, tips, photos, promotions.
---