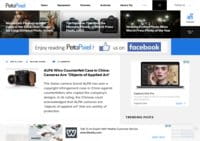 PetaPixel is the number one photography blog on the planet. Michael Zhang, the founder, has always had a vision for developing newsworthy photography content for both the imaging industry and photographers alike.
The chief editor DL Cade, has worked for prestigious sites including 500px.com and dPreview.com. His coverage of the news is extensive; however, it doesn't stop there. Adding to his articles is a rich trove of photography tutorials from industry leaders and the photography community. These articles come in the form of guides to take photos, editing tutorials, and gear advice.
---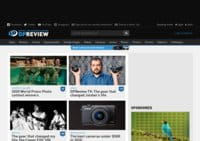 What originally started as the only photography blog on the internet, DPReview was gobbled up by Amazon in the late '90s. Since then, it has been a fascinating resource for camera equipment history, advice, and news. The DPReview Youtube channel features an excellent insight into photography equipment.
The hosts Chris Niccolls and Jordan Drake, who developed a cult following from Canada's 'The Camera Store', share incredible insight into what you should expect from your photography and videography equipment.
---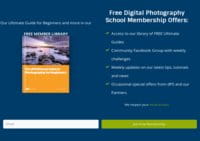 Melbourne Australian based professional blogger, Darren Rowse established Digital Photography School as the ultimate learning resource. The site content has a bias for beginners, but enthusiast photographers can still learn so much.
Digital Photography School has a rich content base, so if you are looking to learn how to photograph something specific, you should search here first. If you wish to develop your skills further, then browse their store, which is full of guides and video courses to help you navigate the exposure triangle through how to photograph landscapes.
---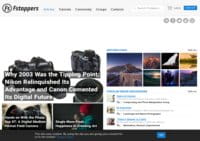 Lee Morris and Patrick Hall were quick to establish their website as the best place for photographers to learn. Developing a series of online learning world-class productions, most notably with Elia Locardi in 'Travelling the World', the duo unites with professionals in their field to share their insights.
In addition to the popular video series, the community arm of the site is one of the most knowledgeable. The community continually shares excellent articles on how to photograph particular subjects. Fstoppers is a photography site we would highly recommend learning from.
---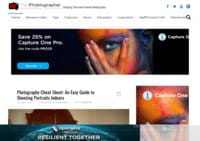 The founder, Chris Gampat, authors many interesting photography articles. Some of these include interviews with photographers which can boost your inspiration when you reach a certain level of burnout.
In addition to interviews, you can read a host of camera reviews, photography tips, and education. Learn from a myriad of photography subjects that cover film, shooting techniques, how-to guides, and reviews to help turn you into a better photographer.
---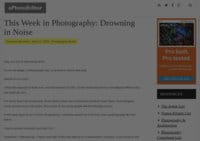 A Photo Editor takes a different approach to photography. Rather than focus on the gear, the content centers around a photographer's work, in each article see a different photographer's perspective. Understand what a photographer's vision is and how it impacts their photos.
Learn visual techniques of breaking the composition rules and understand the processes behind a picture. It's well worth taking a deep dive through the endless pages as there aren't many websites that dedicate themselves to featuring such creative individuals.
---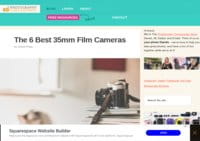 We're an educational website for folks who love photography - both pros and hobbyists alike! You'll find in-depth tutorials, a ton of freebies, gear recommendations, and a ton of fun times here.
---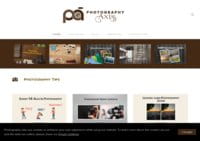 Govind Vijayakumar is a photographer with a passion for image. On the website Photography Axis, the author shares an abundance of post-processing tutorials, photography articles, and reviews to help new photographers master their trade.
---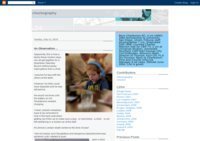 Retired news photographer from Charleston shares travel snippets and stories behind the photos collected over the past decades. See old photos presented in a new perspective.
---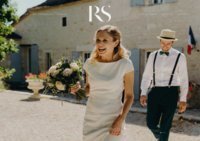 Dorset wedding photographer covering weddings across the country and destination weddings in Europe
---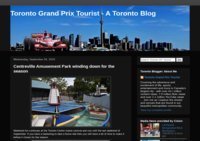 Photographer explores locations, events, and adventures in Toronto.
---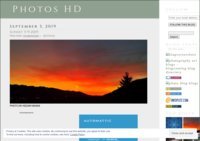 Online portfolio of Kedar Mesani, featuring HD photos of travel, art, and nature. See beach photos and artworks from Bali and chemtrail clouds in Zurich.
---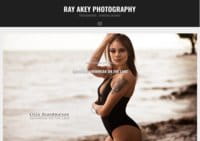 Blog of Commercial Photographer Ray Akey, located in Windsor, Ontario
---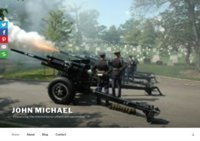 Professional photographer and historian John Michael presents a unique collection of images honoring the heraldry and history of the US military.
---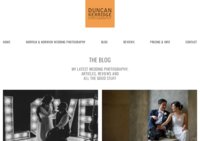 Fun, spontaneous documentary wedding photography by Norfolk wedding photographer Duncan Kerridge.
---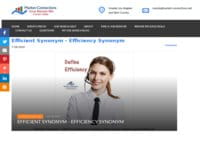 The best job search blog provides an array of job search advice for all career levels starting from entry-level internships to senior-level career transitions. It contains the following categories: Career Counseling, Employment Services Interview Coaching, Job Search Ideas, LinkedIn Strategies, Personal Branding, Recruiters, and Resume Writing Ideas
---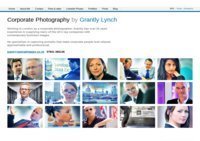 Corporate photography by Grantly Lynch, a professional photographer based in London. Visit this blog for corporate headshots, office photography, generic images, supplementary photos for marketing materials.
---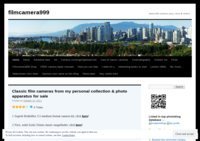 Old school photographer still uses the classic film cameras. Online resource for non-digital camera care, repair manuals, coverings, light seal kits, and vintage art photography.
---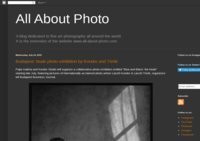 Fine art photography discussed and presented through words and images. With references, news, and updates from various photography trends and events around the world.
---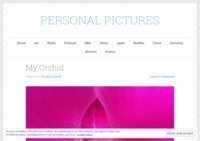 Gallery of high definition photos of flowers, animals, landscapes, artworks, and people. Includes travel pictures from Malta, Japan, Switzerland, China, Germany, France, and more.
---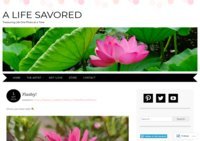 Random photos and imagery capturing the beauty and fun in life. Devoted primarily to images from my life abroad in Asia.
---
Fine art photographs by Rabin Ramah, highlighting flowers, botanical shows, gardens, railroads, colorful close-ups as well as back and white photography.
---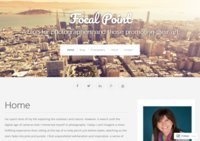 I wanted to create a blog where digital photography enthusiasts could learn tips and exchange ideas for developing their skills and promoting their art.
Everything I write in this blog is from my perspective, based on my life experiences and what works for me. If something resonates with you. Inspires you. Or offends you. Go with it…
See where it leads. There are no right or wrong answers. Only self-discovery.
---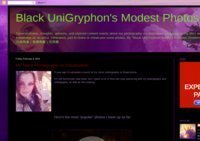 Showcase of the works by photographer Kandice Kathleen Zimbleman, featuring stylized compositions, general photos, thoughts, and opinions of the artist.
---

Online gallery of the photographer and cognitive scientist Adrian Wale, featuring nature, historical landmarks, events, and pop culture. Photo prints, posters, postcards, and canvas prints are available at the shop.
---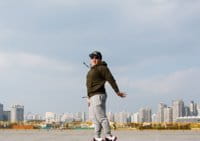 My inspiration is the world around me, I love to just walk around and photograph my surroundings. Candid street photography is the best way to capture a true expression.
I try to bring out the best in the places I have traveled to found in my posts, finding unique angles, creative locations to make sure I capture the moment.
---