Smart, Strong, Confident And Independent
---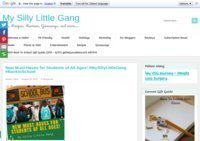 My Silly Little Gang gives a glimpse of the life of Silvie with her husband and three rambunctious boys. Aside from personal accounts of family life, you can also find her favorite recipes and recommendations of family-friendly places to visit.
And if you're a little bit curious about vertical sleeve gastrectomy (VSG) or Nutrisystem for weight loss, get some first-hand info on the subject from Silvie. She has tried different weight loss solutions and chronicled her experiments with them. Also, check out weight loss recipes and products she's tried.
---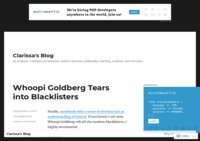 Clarissa's blog offers a peek into the mind of an academic as she shares her views on the many things that make up her reality.
Find thousands of posts on politics, literature, and philosophy, which are her favorite topics. She also likes to talk about everyday life, teaching, pop culture, and more.
Sharing her opinions on a wide range of topics from 2009 to the present, the blog is a reflection of a rich inner life. Her passion to write down her thoughts is evident in her 100+ entries per month.
---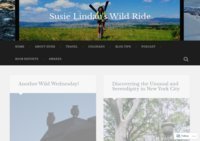 Susie Lindau is a fiction and non-fiction writer, jet setter, and poster child of early detection. Her blog, aptly called Susie Lindau's Wild Side, is a reflection of the thriver that she is.
Join her as she walks you through the adventures and misadventures she's encountered in the different places she's traveled to. She also gives a peek at her crazy journey to being cancer-free in her Boobs Report. And if you're an aspiring writer or blogger, check out her blog tips!
Don't miss out on her interviews with interesting people who have embraced their wild side! Among them are an FBI profiler, a drug and alcohol counselor, and a 101-year-old man.
---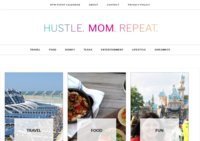 ---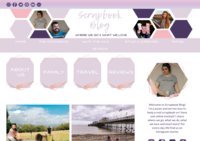 Scrapbook Blog, formerly Belle du Brighton, serves as the digital scrapbook of UK mom, Lauren. Originally dedicated to fashion and beauty topics, it now covers travel, food, and interiors.
---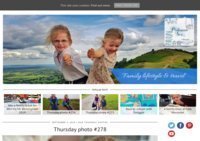 Plutonium Sox serves as the digital archive of Natalie Ray. A freelance writer, wild swimmer, and runner living in rural Worcestershire.
---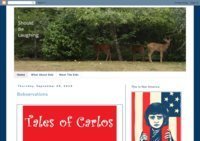 Just a space for me, as a frustrated author, to put up some stories and thoughts, opinions, ideas, and tall tales, for you to enjoy, despise, or ignore. You choose.
---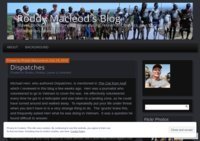 What is life like after retirement? Roddy says 'positive' and has got his blog to prove it!
Let Roddy Macleod take you on a day in the life of an information professional enjoying retirement. He travels, tries new food experiences, and keeps active. Learn about his kayaking trip in the Isle of Barra, week-long tour of Bulgaria, 14-day cultural tour of Vietnam, and more.
Since he also loves to read books and talk about politics, you'll get to see this side of him, too. And let's not forget he worked as an information professional, so you can expect some interesting trivia and snippets of history in the Roddy Macleod blog.
---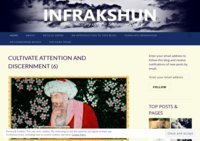 ---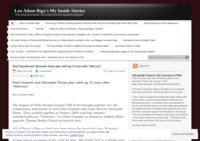 A Working Journalist's no-frills blog featuring my stories about people, their passions, and their magnificent obsessions.
---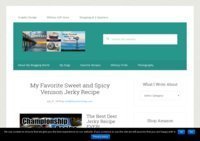 3 Quarters Today is a blog by an American mom with many passions. She loves farming, the small town she lives in, photography, the military, Jesus, and her human and furry kids.
All these are evident in her articles. One moment, you'll find her sharing tips on raising a dog or discussing the rudiments of photography. In another, you get a glimpse of what it's like to be a Marine mom as she shares stories and recipes. Next, she's giving you updates on events in her town or on farming.
Add to her many hats the fact that she's a passionate shopkeeper. Find a wide range of items in her store which has to do with her interests.
---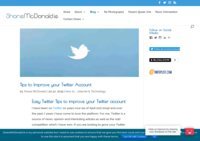 Shane McDonald is an expert in software and web development, e-commerce, digital marketing, and social media marketing pro with a love for music and photography.
His artistic inclinations find expression on the platform, serving as a depository of his 400 piano chords, everything Queen-related, music information, and more. With his love of travel, he takes semi-pro photos of interesting things he's seen in his trips and chronicles them. He also shares packing tips, hotel and restaurant reviews, and activity suggestions.
And if you need a good laugh, his collection of funny and worst jokes are there to cheer you up.
---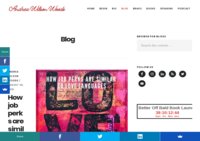 This is the story of a sister's journey to find wisdom, happiness, and hope after losing a sibling whom she raised as her own to liver cancer. Besides her struggles dealing with the loss, she reserves a spot on her blog for cancer advocacy, self-development, and career coaching.
---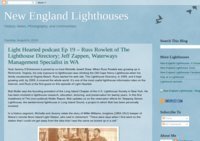 Got a thing for lighthouses or curious about what it's like to be a lighthouse keeper? New England Lighthouses is wholly dedicated to the topic!
Learn about the history of lighthouses in New England and their keepers. Find lectures on the topic, interviews with the lighthouse keepers, photographs of the towers, and more. If you're interested in booking a lighthouse tour, that's an option, too.
The blog is published by Jeremy D'Entremont, a maritime historian, lighthouse preservationist, tour guide, and photographer.
---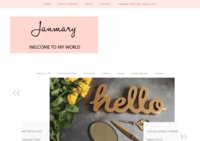 Janmary is the creative and personal platform of a mom from Northern Ireland, Janine. With over 300 posts on family life, it offers an invitation to get to know the author intimately. It's a mix of family history, parenting tips and reflections, personal stories, and favorite recipes. Every entry is made more enjoyable with her wonderful snapshots.
She also takes you for a walk through her jewelry designs, crafts, home decor creations, photos taken with her iPhone or trusty Fuji X100S camera, and travels in Northern Ireland and abroad. Browse through her gallery for inspiration.
---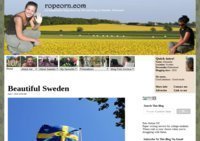 What is it like to live in the land of beautiful landscapes, clean cities, and Northern lights? Let half-Iranian, half-Swedish Alexandra Lindberg take you on an immersive tour of Sweden!
My Life in Sweden offers in-depth information about the country by offering readers a local's viewpoint. Great for anyone looking to visit or move there! Read not only about Swedish food, traditions, and touristy places but also about food and gas prices, where to get ice cream, how Mother's Day is celebrated, and more.
You'll also get to know Alexandra more as she shares personal stories from her fridge magnet collection and three-week interrailing experience in Europe to her favorite books and TV series.
---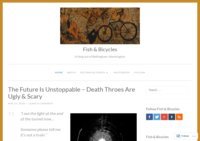 Ponderings of a Bellingham man on topics that strike his fancy, from current events and personal life experiences to art, culture, technology, and sustainability. Browse through also his nature-themed photos in his gallery.
---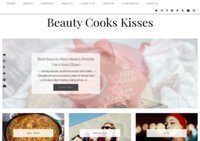 A treasure trove of beauty and style pointers, great food and home-tested recipes, DIY projects, time-saving tips, health articles, organizing hacks, product reviews and giveaways, and so much more!
---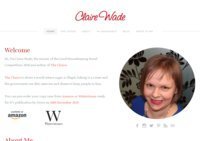 Bed-bound and home-bound. Such was life for one woman struggling with severe Myalgic Encephalomyelitis, aka Chronic Fatigue Syndrome. For years, she found refuge in freely riding her imagination until she made a slow recovery and was able to put thoughts on paper. Read about her first novel, The Choice, as well as her experiences and reflections on living life with a debilitating condition.
---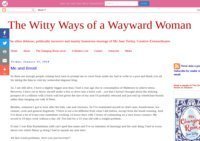 A feisty wife navigating life's twists and turns with wry and self-deprecating humor, a dose of pettiness, and a penchant for making the mundane sound interesting.
---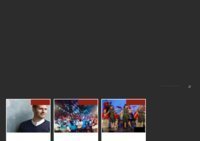 5 Things to do Today features helpful information and tips on just about anything—and in fives, of course. Find features on five things to do at an upcoming social event (like the Frank Skinner showbiz show), five ways to fix a problem (such as a poor internet connection or transitioning to university life), and more.
---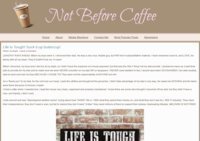 Not Before Coffee is the personal blog of Gayla Baer-Taylor, a self-professed worrywart, life-long learner, an early adopter of social media, and Christian. Started in 2005, it served as Gayla's platform to share her thoughts on politics, religion, and life in general--topics her grandma told her to never discuss at the dinner table or anywhere else. Pick her brain on universal issues such as divorce and depression, as well as on polarizing American topics such as Black Lives Matter and Donald Trump.
---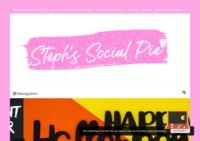 Steph's Social Pie is a lifestyle blog and editorial featuring hot and fresh health, wellness, beauty, and lifestyle articles.
---
Oh My Heartsie is the digital platform of a great-grandma who is passionate about blogging, cooking, and gardening.
Read money-saving tips, garden tutorials and projects, favorite baking and cooking recipes, and more. And if you need help in making informed purchases, check out her reviews on a wide range of fashion, home, and tech products.
As a great-grandma and blogger, she shares parenting advice as well as strategies to grow your online presence or eCommerce shop.
---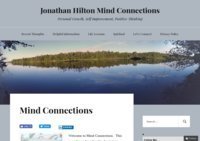 The Personal blog of someone yearning to connect with individuals committed to self-improvement and positive thinking. It touches the subject of personal energy, the power of thought, happiness, forgiveness, authenticity, alignment, positive principles, and everything else that leads to a full life.
---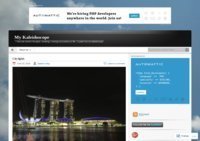 My Kaleidoscope is a peek into the lens of an electronic engineer who finds life's shifting and colorful patterns interesting.
Read up on Sanjeev's ramblings and musings on life through his vast collection of poetry, stories, and reflections. He likes to talk about India, Singapore, love, cricket, technology, and nature, among others.
Take a peek at places he's been to through the photos he shares with his readers. See pictures of his travels in Bangkok, Siem Reap, Tamil Nadu, Chikmagalur, and more.
---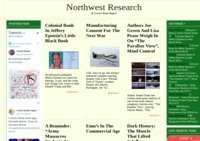 Covert Book Report provides book reports, hidden histories, political news, personal views, and in-depth analysis of current events and social issues.
---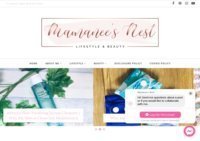 A smorgasbord of recipes, Althea Angels beauty product reviews, event updates around the Metro-area, and a peek into the life of a busy Filipino mom are a must-read for anyone trying to keep up with what's happening in town.
---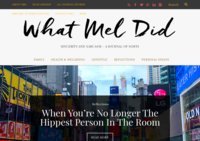 The digital journal of Melinda Fargo. A delightful collection of sincere and sarcastic musings on life by a newspaper columnist, editor-in-chief, amateur photographer, public speaker, and widowed mother of four grown-up children (who don't oppose her entering the dating scene again but warn her not to do 'daft things' like lift a six-person sofa).
---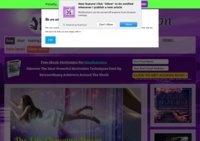 Your Life Creation was designed by a Reiki Master, certified hypnotist, success & life coach, and entrepreneur to help people find their real passion and create an amazing and fulfilling life. Offers understandings and tips to make the Law of Attraction and other spiritual principles fetch you the results you want.
---
A personal lifestyle blog dedicated to trying new things and digging up facts (so you don't have to) and sharing the experiences and results! From the newest face cream and diet craze to trending gadgets and sustainable products, Mliae is keen to jump in feet-first and live to tell the tale.
---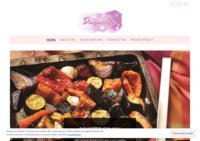 Started in 2016, the blog offers a sneak peek into the life of a socialite who is just entering motherhood. Join her in her food and travel trips, beauty and fashion experiments, family adventures, and more.
---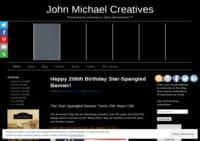 A blog and works of the noted military historian, photographer, and published author - John Michael
---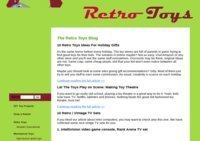 Everything about automata and retro mechanical toys
---
P.S. Annie! is by Suzanne McClendon who named the blog in honor of her great-grandmother Annie Black Gunter. Intended to be a depository for things left unsaid, it serves as her tribute to beloved family members who have gone before her.
Join her as she digs deeper into her family history and invites you to do the same. Check out her writing prompts and her own entries. Visit as well the Back Where I Come From Challenge or the Somethin' Challenge. With other bloggers participating, they're designed to take you on a fun ride down memory lane—others' and yours.
---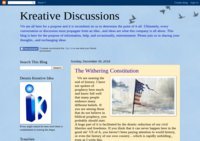 Kreative Discussions is a digital platform for those who love ideas--whether it be encountering them for the first time, playing with them, or finding their practical applications. But mostly, they are seen as tangible solutions to daily challenges or obstacles.
Expect to find editorials on health and fitness, politics, spiritual matters, relationships, and more. These thought-provoking vehicles are meant to get to the core of things or find new angles to approach traditional or modern thought.
On a lighter note, you can also find a couple of movie reviews.
---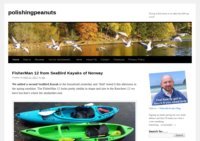 Polishingpeanuts is the personal and professional blog of Ian Anderson, a builder by trade who involves himself in international development work.
Take a look at the DIY projects he's undertaken at his family home, as well as his professional portfolio in the construction industry.
Check out his reviews on books about construction, tools of the trade, and health and safety equipment.
You can also read about how living in Africa changed his life and the humanitarian work he's involved in East Africa. He thoughtfully adds pointers for those looking to do volunteer work as well.
---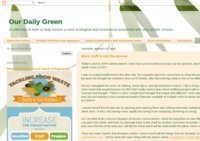 How to nurture ecological and economical households by making simple yet effective changes such as starting organic farming, recycling, reducing your carbon footprint, water conservation, and making sustainable lifestyle choices.
---
This blog was started in 2012 to archive the things that the author loves, from fashion and design to self-care and wellness. Find a huge library of art and inspirational prints as well as personal development workbooks which you can download for free.
---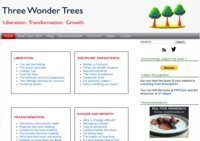 A blog dedicated to helping you recognize old patterns and paradigms that are no longer serving you, cultivate a burning desire to take ownership of your life, and equip you with practical tools to make the necessary shift and grow.
---
---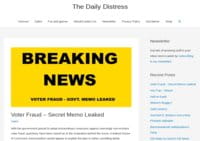 British humor and satire.
---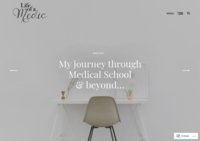 The journey of a UK student aspiring to become a doctor. Get pointers on how to get into med school as he shares personal accounts, tips to thrive in class, and access to his A-level and Medicine notes.
---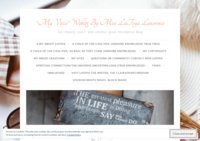 Ever wondered how life looks through the eyes of a clairvoyant? My Voice, a weblog by Miss LaToya Lawrence, offers you a peek!
A self-professed clairvoyant, she shares everyday stories with words like vibrations, energies, spells, magic, and whatnot casually thrown in here and there. She also offers an understanding of the workings of the spiritual realm and how it affects the physical world.
She also speaks proudly of being a caul bearer and a rootworker. Find out what that means and more on her blog!
---
The brainchild of a prolific thinker with four associate degrees who worked with grand projects—that is, the first manned mission to Mars (now on hiatus) and the discovery of breakthrough technologies for traveling between star systems (now defunct). House-bound because of Fibromyalgia, CFS, and severe IBS, she now uses her time to pen her thoughts on science, philosophy, her life, The Bachelor, and just about everything.
---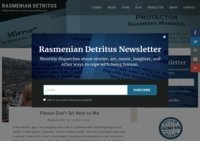 Rasmenia Massoud is a writer from Colorado currently living in France, where she spends her time speaking French poorly and writing fictional stories about what fascinates, confuses, and infuriates her the most—human beings. Her works of fiction have appeared in various literary magazines and she blogs semi-regularly about the awkwardness and joy of expatriation, the craft of writing, and a myriad of other topics.
---
Sitting Comfortably? is a warm and witty chronicle of one whose life course was changed by Parkinson's. Prior to being diagnosed with the disease, Andy Daly worked with art and design institutions and lived an active lifestyle as a black belt in a martial art, swimmer, and cyclist.
Not wanting his life to be defined by Parkinson's, he uses the blog as an outlet for
'refusing the subject'. Find oodles of short stories and tall tales, commentaries on the world we live in and the life we live, jokes, and more. Occasionally, you'll also find him acknowledging the challenges Parkinson's brings to his life.
---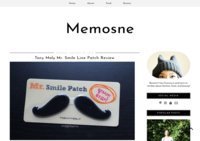 Memosne chronicles the journey of a woman trying to develop her personal palette and create her own style. The blogger is a global citizen who has lived in different parts of the world, including Northern California, Beijing, Taipei, and British Columbia.
Join her as she tries different makeup and beauty products, documents her OOTDs, and more. Besides building her personal style, she also loves to indulge her love for good food. Expect to find reviews of the dishes she's tried and her dining experience in different restaurants.
Posts, whether beauty- or food-related, come with clear photos. So, they're informative, visual, and easy on the eyes.
---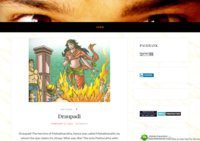 A collection of personal stories and Hindu mythology, Thitherwards extends an invitation to readers to immerse themselves in India's rich culture--past and present, at home or in the office, personal or political, religious or secular, fictional or real.
The author Brikut has a talent for spinning tall tales and for making a strong case on various issues with humor that makes you fall off your chair.
His exaggerations, animated speech, amusing metaphors, and wild imagination will get you hooked, no matter if you find his choice of topic interesting or not.
---
Liberty or Death is the digital platform of Christian, journalist, and antique lover, Bethany Carson.
Bringing together her love for travel, photography, and old things, as well as her gift for words, she provides anyone who shares her interest with good content. Browse through her travel posts about the old courthouses and churches in Iowa. They are wonderfully organized in a color-coded map that conveniently links to relevant posts.
You can also get to know her more with her entries on chess (the sport she competes in), Christianity, family life, and politics.
---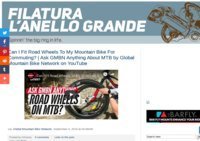 A blog about mountain bikes, cycling as an activity and sport, craft beer, and homebrewing.
---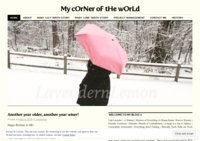 My Corner of the World is a slice-of-life blog by Lavender, a mom of two and a project manager who resides in India.
She offers snapshots of her life through no-holds-barred yet amusing accounts of family life with her kids Lime and Lily and husband Lemon, tender recollections of childhood, and more. If you don't speak Tamil or Hindi, do get Google Translate ready on the next tab to understand the occasional local phrases thrown in here and there.
---
Launched in 2009, Think Spin served as an outlet for Laure as she tried to make sense of an unsettling stock market crash and her new status as unemployed.
A few years on, the blog continues to make sense of external and internal chaos, highlighting the ironic, iconic, and moronic parts of daily living. Enjoy her often witty and sometimes serious stories and commentaries on political and social issues, pop culture, writing, cats, ADD, and more.
---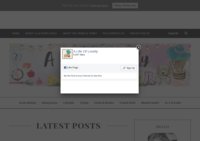 The life of a city-girl-turned-country-bumpkin mom who, along with her partner and 4 kids, has found a home amongst 3 dogs, 7 pigs, 3 sheep, 2 goats, 2 ducks, 14 chickens, 1 turkey, and a cat. She writes about her life in rural Somerset, mental health, and ethical and sustainable living.
---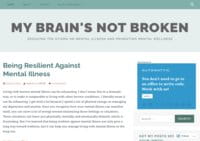 My Brain's Not Broken is a mental health blog by Nathan Smith about living with mental illness and promoting mental wellness. Nathan uses his experiences living with depression and anxiety to discuss strategies and techniques to find balance and wellness in live a mentally healthy life.
---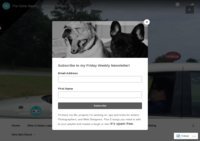 I AM A RICHMOND-BASED FREELANCER, JOURNALIST, ENTREPRENEUR, EDITOR, PHOTOGRAPHER, AND VIDEO GAME ENTHUSIAST. Here's my career by the numbers: I've edited over 500 articles, published 49 issues of Radford University's weekly newspaper, designed 14 websites, produced 275 YouTube videos, I host 2 podcasts, and my photography has been featured in many news outlets and publications. I've also written over 100 articles on the gaming industry.
---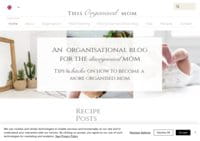 An organizational blog for the disorganized mom. Tips & hacks on how to become a more organized mom
---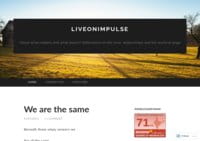 Live on Impulse is a collection of ramblings of a twenty-something woman trying to make sense of the world around her. She flip-flops between hating traditional views and embracing fundamental principles, wanting spontaneity and desiring comfort and warmth, and being hopeful and brooding.
Delve into her mind and heart through her free verse poetry as she grapples with the beauty and complications of life, love, and relationships. Other than poems, there are also short essays packed with insights on how things are and how things ought to be.
---
A mommy blog celebrating love, relationships, family bonding, and life in general. Find positive and insightful reminders when the going gets tough, birthday bash photos and inspiration, travel accounts, and more.
---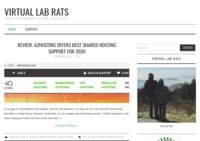 A miscellany of product and service reviews, food and restaurant critique, urban and nature exploration guides, homesteading articles, health features, tech updates, and more.
---
---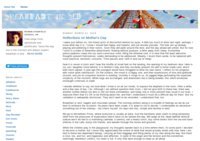 Thirty-something girl-geek writing about life's everyday adventures, with an emphasis on food, friends, arts, and live music in Brighton and beyond.
---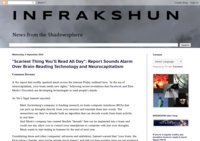 News, articles and commentary from the Shadowsphere: geopolitics, psychology, ponerology, society, culture, and conspiracy
---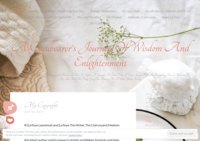 Born with a caul or veil and spiritual gifts. A clairvoyant's true-to-life experience and inspirational journey through life in general.
---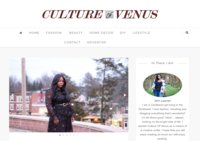 ---
A blog for women by a woman who embraces her femininity and the traditional female values and interests passed on to her by her mother, but who also loves watching football and soccer and talking about business. From her personal musings and stories, get tips, information, and insights on raising a family, keeping a home, taking care of yourself, and more.
---
A UK-based blog about raising three house rabbits and one human baby.
---
Toronto Guide for wedding planning, advice & resources. The Great Toronto Area's Premier source for reviews on venues, services, ideas and inspiration for your special day.
---
A veteran-turned-stay-at-home mom struggling to channel her inner Martha Stewart. She writes about adulting fails, DIY projects, toddler tantrums, family life—and, of course, mommy meltdowns.
---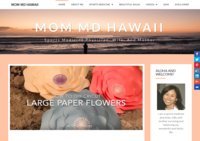 This blog is an eclectic mix of a sports medicine physician's hectic life as a full time working physician, wife, and mother. Topics include crafts, DIY, life hacks, and relevant medical tidbits.
---
Food, travel, and product reviews and insights from a busy, working mom who knows you can't do it all on your own. Why reinvent the wheel when someone can tell you the best way to use it?
---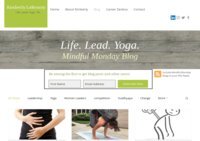 This blog discusses leadership challenges, personal challenges and how yoga and mindfulness can help to improve all aspects of your life.
---
A West Yorkshire couple and their fur baby Podrick make Three Peas in a Pod. Join them in their journey as they share stories about marriage, mental health, and adventures with their cocker spaniel.
---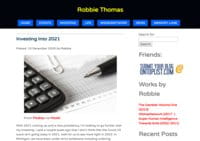 Burned out author with his adventures in life.
---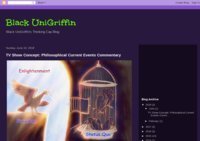 A storehouse of the random yet philosophical and progressive thoughts of an observant and opinionated Pokemon player. Find commentaries on everything from lost spawns and other game glitches to political and social issues.
---
A blog about navigating life with three small children. Find stories, tools, helpful hints...whatever the family has found useful and worthy of sharing.
---
An online collection of innovation, exploration, and expressiveness, covering everything from true crime to movies, books, travels, and many more.
---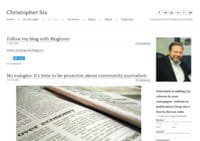 Common sense above ideology
---
Author and writer of rhyming poetry for all occasions
---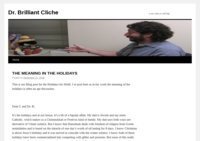 Dr. Brilliant Cliche is a digital self-help column that tackles a wide range of issues, from gaining perspective on peer pressure to battling abuse in the home.
True to advise columns, it mostly comes in a letter format where Dr. Brilliant and the Granny Dr. both weigh in on an issue presented by a perplexed individual. Occasionally, you will also see an expository text providing insights into human behavior and how they apply to your situation.
The pieces of advice are golden—well-informed and entertaining without failing to be thought-provoking and practical.
---
Billy the Counselor is a blog by licensed mental health counselor, Billy Barnett, from Florida. He believes that people feel they have been helped the most when they feel most understood. Working his method around this concept, he helps people who come to him for therapy or read his blogs for enlightenment to discover the meaning behind their story.
Being a Christian, he integrates Bible concepts and principles into therapy and into some political or social issues. He also uses snippets of family life in his posts to serve as examples or jump-off points for discussions. Find informative posts on therapy, reflections on life, and more.
---
Thoughtful Hen is a blog that chronicles a new mom's journey in the crazy and wonderful world of motherhood. It is a resource for family articles, experiences, tips and recommendations that mommies all over the world can relate to. This blog aims to provide a community for mothers where they can share and talk about their experiences and help each other out.
---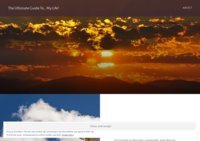 One woman's journey to self-discovery and self-care, as well as her recovery from CPTSD, depression, and extreme anxiety. The blog raises awareness of mental health disorders that are sometimes taboo subjects in today's world.
---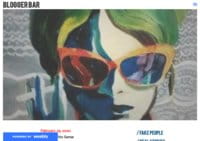 Some people say that personals ads are all fake, well, these ones truly are! Read about Scooter Boot who is looking for love from the comfort of his rascal scooter or Grandma Donna who is dusting off the old rug so she can have company over. Krystal the cat lady has 489 cats and counting and Shane is into sex-related solid exchange. This site is to alleviate the stress of real dating and give you great ideas for what NOT to write in your bio.
---
TouchOne is a blog by Rob Compton whose journey to adopt a four-year-old African boy in Ghana brought him to a wonderful encounter with God and a faith-deepening experience. Originally intended to be a digital journal of the adoption process of Eman, the blog has expanded to include several pages concerning this deeper understanding of Christianity.
On top of the stories chronicling the adoption process, find discipleship content meant to equip readers to make a difference in the world, one life at a time. Reading recommendations, suggested organizations you can connect and partner with, and videos of overseas ministry work are among them.
---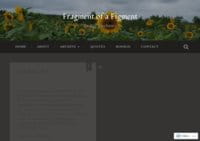 An original poetry blog going over a wide range of topics and styles.
---
Ayesha (Pippa) finished up her MA(Res) in English Literature last year and, following a post-thesis meltdown (Lord knows it happens to the best of us), she ran back to the safety of good ol' mum & dad's. Pippa has been on the road to recovery for a while now and thought to resurrect her blog, after months of unemployment spent cleaning the house and watching TV till her head hurt. She hails from Yorkshire and spends most of her free time writing avidly about mental health, self-care, politics, and current affairs.
---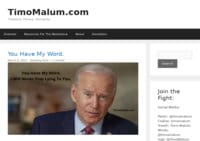 Freedom & privacy blog. I share the latest news and opinions on freedom of speech, personal privacy, human rights, and resisting tyranny and fascism.
---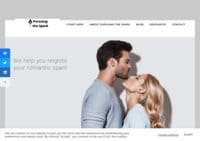 Pursuing the Spark is a blog centered around bringing you the best date ideas, getaway locations, and conversation topics in order to make your relationship as exciting, spontaneous, and romantic as possible!
---
A peek into the life of someone struggling with depression and mood disorder. Join her as she traces the roots of her trauma, documents her mood swings, and offers hope as she herself finds hope in her condition.
---
Online resource of a Christian-based recovery program designed to help people struggling with substance abuse, homelessness, the crisis in faith, and overwhelming hopelessness, and to lead them to a deep and satisfying relationship with God, others, and self.
---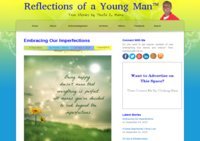 Life as it happens and made sense of by a Kenyan man living in the Kiserian, Rift Valley.
---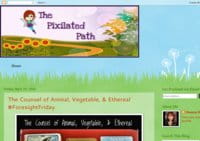 The Pixilated Path is a Pagan Themed Personal Blog whose author (aka Resident Pixie) follows an Eclectic Path.
---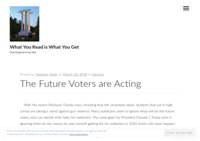 Commentaries of a man who likes to make informed opinions on love, politics, gaming, and everything else that makes the world go round.
---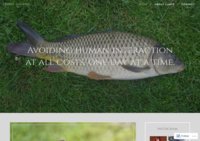 A collection of interesting stories and irreverent conversations by a man who likes to stretch his imagination for entertainment. Sometimes, life outdoes him with stranger stories.
---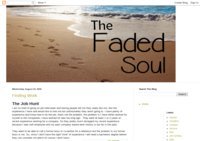 A woman's journey of being married to a man who is narcissistic-Bipolar. Follow the madness and craziness of this relationship.
---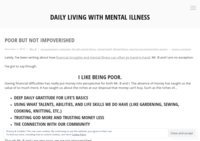 Aspiring to dispel the misconception, the fear, and the stigma around mental health issues, the blog records snippets of the family life of a wife struggling with depression and anxiety and a husband living with a severe Bipolar 1 disorder. Check out how they create a loving and supportive home, as well as how they stand up to the daily grind of life.
---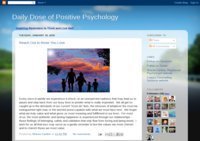 Need a happy pill? Registered psychologist Sharon Carlton of NW Calgary gives you just that in her Daily Dose of Positive Psychology blog.
She uses what she calls Reminder Therapy, which brings positive things into focus to maintain motivation, achieve goals and find happiness. Expect to see funny and inspirational quotes (usually accompanied by cute animal pictures), personal reflections and insights that may help you get unstuck (if you find yourself in a similar situation), and researched-backed entries.
From time to time, she digresses to talk about her own sources of positivity—nature, and dogs.
---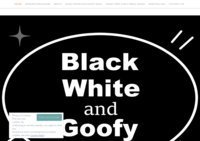 Family Adventure covering topics such as family activities, dogs, travel, genealogy, history, gardening and nature, natural health, and more.
---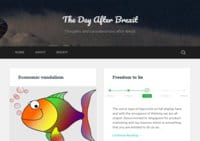 Thoughts and considerations after Brexit
---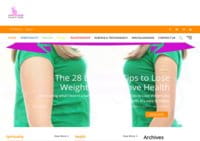 The Itch of Love is a platform to discuss all the significant facets of life, including Spirituality, Family, Health, Relationships, and Technology that affects our daily lives.
---