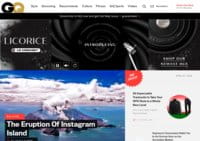 The one and only lifestyle blog for men. Discover culture, style, grooming, sports, and wellness alongside current events that create a diverse collection of information to be the best man.
---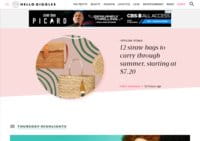 It's more than beauty and fashion with lifestyle tips devoted to women of all kinds. From skincare and makeup tips to entertainment, fashion, and love advice, this blog has it all for every woman out there.
---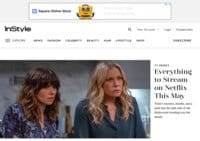 A blog about all-inclusive lifestyle experience for those that care about beauty tips, celebrity style, and fashion tips. Keep up with the top trends for women and the latest in the world of Hollywood's elite in one place.
---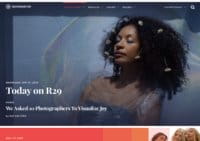 Across the world, the global reach of these lifestyle articles inspires and entertains young women. With optimistic and diverse points of view, it gives power back to women in the form of media.
---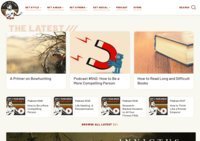 The Art of Manliness is a blog dedicated to rediscovering the lost art of being a man. It features articles on helping men be better husbands, better fathers, and better men. In our search to uncover the lost art of manliness, we'll look to the past to find examples of manliness in action. We'll analyze the lives of great men who knew what it meant to "man up? and hopefully, learn from them.
---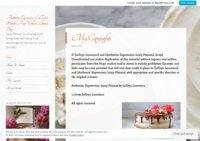 Healthy eating, healthy living, healthy well-being. Food (Knowledge) for the mind as well as the body!
---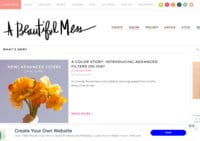 A Beautiful Mess is a lifestyle blog founded by sisters Elsie Larson and Emma Chapman
---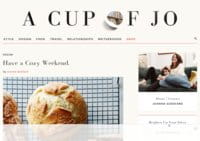 A lifestyle blog by Joanna Goddard. Discover a little bit of everything you love with lifestyle advice geared toward moms. With a clean style akin to big fashion mag influences, topics include style, design, food, travel, relationships, and motherhood for a broad spectrum of informative and aware content.
---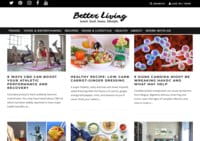 This premier blog presents a format of helpful lifestyle articles and fun videos to inspire better living. Seek the best life through vacations, hotels, improved home décor, experiences, and recipes for improvement in every facet of life.
---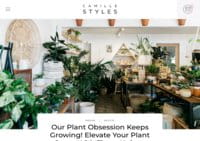 ---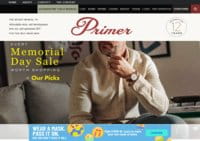 Get ready for the real world after the heyday of college fizzles out. Designed for men, this blog digs deeper into lifestyle tips revolving around career success, personal wellness, and finance to guide guys in their 20s.
---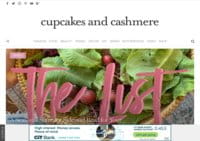 ---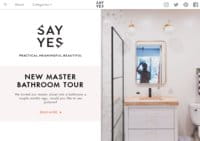 With practical tips for family life, home, travel, and personal style, this blog has a personal touch when it comes to lifestyle articles. Like a best friend, the award-winning content speaks to women in their own voice on the topics they love most.
---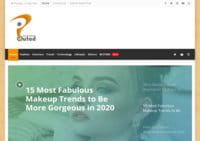 For a little bit of this and that, it's all about rich content for women's lifestyle topics on fashion, home design, travel, tech, and more. With an added shop for convenience, the best of information and products is available in just a click.
---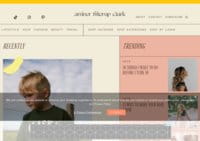 Amber Fillerup Clark shares her lifestyle tips
---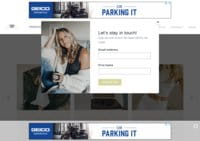 For women that need honest advice, it's a lifestyle space for 20-somethings to learn and grow. Readers can ask questions and receive personalized advice plus discover tips on career, fashion, beauty, relationships, and more.
---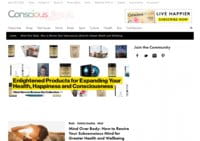 Find harmony with the blog that gives you the power, tools, techniques, inspiration, and wisdom to create positive change in lifestyle. For a well-rounded body, mind, and spirit, there are countless things to discover and improve the quality of life and change the world.
---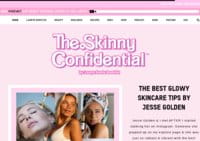 A lifestyle blog by Lauryn Evarts Bosstick
---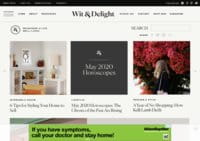 This is the blog that women need to turn to when they need life experiences from those who have walked in their shoes. Lifestyle topics include everything from parenthood to wellness and fashion to travel and plenty more lifestyle areas in between.
---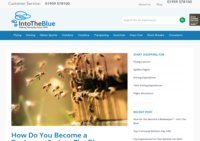 ---
Playful and fun, this shopping and lifestyle blog takes a candid approach. With a genuine feel like an old friend, it's an all-inclusive place for everyone to gather around style.
---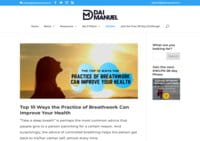 Born from an inspirational journey, one man conquered his childhood obesity and changed his health. It focuses on helping people engage in a healthy and active lifestyle through inspiration, education, and training with families to support healthy kids.
---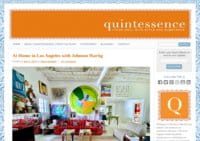 A feast for the eyes in the form of interiors, fashion, art, and architecture, this blog has rich photos and lifestyle content to discover. More than style, it unearths the inspiration behind it to encourage creativity, diversity, and learning.
---
A lifestyle blog focusing on our travel, entertainment, tech, Disney, and lifestyle topics in general.
---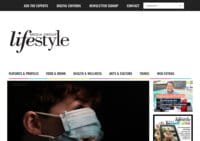 For South Florida, this is the blog to follow with captivating stories and photos that bring a mix of topics that locals crave about lifestyle. Discover dining, wellness, fashion, arts, real estate, the social scene, and everything that makes up the good life as only South Floridians know.
---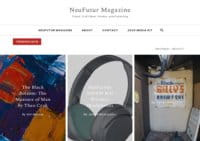 NeuFutur covers music, movies, travel, entertainment, and health and fitness beats. We've been online since 1998 and continually publish hundreds of articles a year about a variety of subjects.
---
Delectably Chic is a lifestyle blog especially written for young female professionals. It covers lifestyle, beauty, fashion and top designers, food, wine, restaurants, and gourmet dining.
---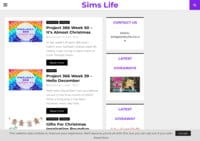 Sim's Life - A Lifestyle and Parenting Online Magazine
---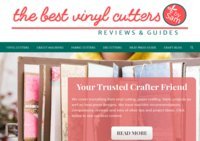 The Best Vinyl Cutters has been created to help people, who are passionate about cutting & heat pressing, find the best vinyl cutting machine and/or best heat press machine for their needs! We detail and review vinyl cutters in order to provide you with a comprehensive overview of the best vinyl cutters on the market. We stay up to date with the current trends and review the latest machines on the market. You can also find a blog section on our site with helpful posts to aid in inspiration for your crafting ideas and projects. Please have a look around and reach out to us with any questions.
---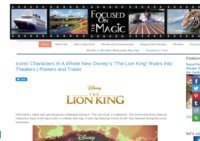 Focused on the Magic is the creative outlet and happy pill of Deb Silhan. Diagnosed with nasopharyngeal cancer and a recent widow, Deb believes in the power of a positive attitude and focusing on things that make every day magical. Being a long-time fan of Disney, Deb finds magic and happiness in writing and sharing about everything Disney-related. Her posts let you in on the latest Disney theme park happenings, movies that are coming out soon, and Disney-themed merchandise and recipes. Besides Disney, you'll also find Star Trek and Marvel-related content.
---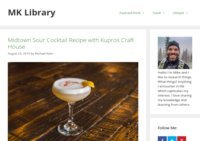 MK Library is a blog focused on well-researched pieces about travel, food, and lifestyle. It also offers influencer marketing campaigns.
---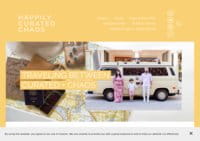 Full-time family travel, world school, and lots of food.
---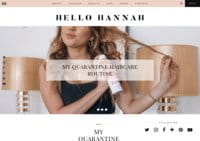 Designed for animal lovers and vegans, it's where lifestyle through fashion inspiration, eco-friendly beauty, and recipes come together. Told through personal stories that give it a genuine and honest touch.
---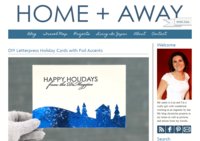 ---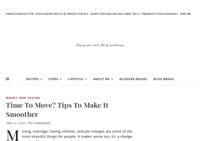 ---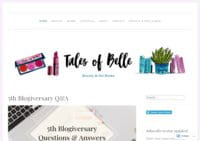 I created my blog Tales of Belle in May 2016 to share my reviews of cosmetics, skincare, and books. As well as reviews, you will also find various lifestyle posts from blogging advice to recipes!
---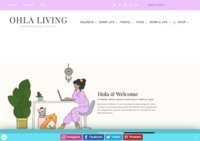 An expat family from the UK, done with the rat race and living the slow-paced life in Valencia, Spain. Ohla Living Blog details their family adventures in sunny Valencia and further afield. Find an eclectic mix of parenting advice, yummy recipes, and resources to help you ease into the Valencian lifestyle.
---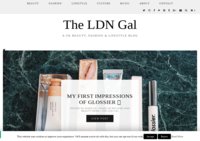 The LDN Gal is a beauty, fashion, and lifestyle website by creative copywriter and qualified journalist, Stephanie Mulholland.
The LDN Gal covers the South of the UK with a focus on London and Oxford.
The website provides news, reviews, and how-to's. For copywriting services, please get in touch for examples and rates.
---
The ultimate insider's guide to Moroccan culture and lifestyle, designs, inspirations, décor, food, art, exotic recipes, beauty products, travel destinations, and best kept secrets.
---
---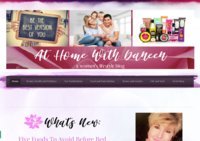 A lively & lighthearted lifestyle blog focused on beauty, fashion, food & drink, home & garden, and fun!
---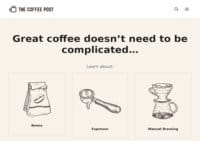 At The Coffee Post we believe coffee is much more than a caffeine hit a couple of times a day. We believe that the art of creating it, the process of enjoying it, the culture surrounding it, are what make coffee great.
---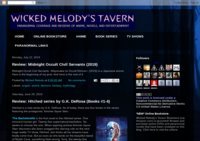 Wicked Melody's Tavern is a guide on anime, book series, and TV shows relating to the supernatural. Be on the lookout for the next mythical, ghost, zombie, and vampire stories to hit television. Get inside tips on what book to pick next through the book reviews offered by the site.
With the titles arranged alphabetically under Anime and the TV Show categories and by author in the Book Series group, Wicked Melody's Tavern makes it easy to find what you are looking for.
If you want more, the blog links to over 40 websites that are home to fictional and non-fictional content in the paranormal genre.
---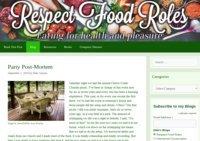 Are you interested in the concept of living your life intentionally, with purpose?
This blog covers anything and everything that has to do with how we can create a more intentional or happier life for ourselves, from media to observations of others to tales from what's going on with me. I have a pretty broad definition of what topics are related to happiness.
---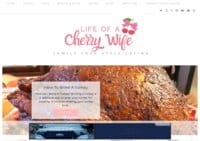 I am a wife and mama writing about family, food, style, and being a Latina! I love sharing delicious recipes, family daily life, tips and tricks and also being realistic and trying to manage motherhood, family life, being a wife, and everything along the way!
---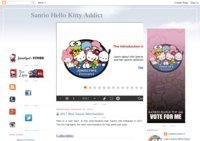 Sanrio Hello Kitty Addict
---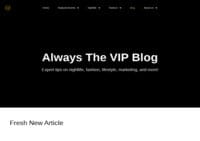 Nightlife, fashion, and events in NYC
---
---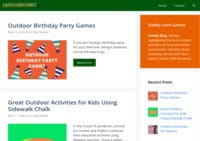 Daddy Lawn Games: We are a family lifestyle blog. Usually, we are highlighting the best outdoor games for kids and adults. Ranking every kind of outdoor, yard, and lawn game for friends and family. Outdoor drinking games too! But sometimes we will post about everyday family stuff too.
---
Welcome to my book blog featuring book reviews, author interviews, and short story contests
---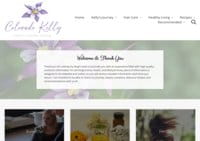 I want to provide you with an experience filled with high-quality, authentic information for all things home, health, and lifestyle! Every piece of information is designed to be relatable and useful, so you will receive valuable information each time you return. I am thankful to be able to share my journey, beauty solutions, delicious recipes, and recommendations with you!!
---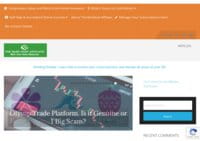 Investigating work from home schemes, MLM schemes, Dropshipping, and affiliate marketing.
---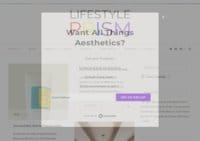 A lifestyle aesthetics blog on Fashion, Beauty, Interior Décor, Wellness, and Gourmet cuisine (including gourmet chocolates).
---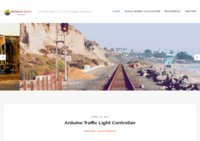 A store about a little New England model railroad.
---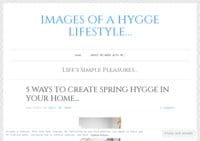 Life's Simple Pleasures… all about a Hygge lifestyle with reviews and images on life and home hygge style.
---
---
Insight, tips, and products for bird watching at home and away.
---
---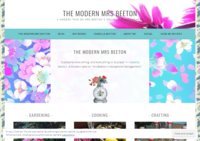 ---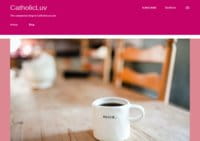 The ups and downs of Catholic dating and relationships.
---
Daybook is everything you discover about yourself when you allow your curiosity to reveal the endearing experiences of life that will define you. Join me on this journey to live the life you choose instead of settling.
---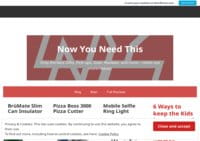 A simple blog featuring the hottest and coolest gadgets, gifts, tech, gear, and more. Skewed towards young adults and occasionally parents
---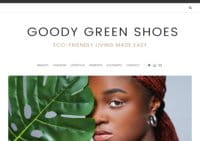 The aim of this UK-based eco-friendly lifestyle blog is to help you live a more eco-friendly, non-toxic, and natural life. I want to inspire you to support products, ideas, and policies that minimize damage to the planet and your health. Each week I post on a wide variety of topics, from non-toxic baby products to sustainable fashion.
---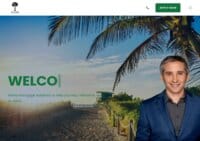 Make Florida Your Home is a publication showing the best Florida has to offer from travel, food and history. We also dive into real estate and mortgages. Let us be your tour guide for the best of what Florida has to offer.
---